I do love MAC lip products!
Here is a new release, on its way from MAC:
MAC Glamglass available July 28, 2011 through September 22, 2011
GLAMGLASS
Sshhh…Lips speak louder than words. You're invited to experience glamour that's strictly word-of-mouth. NEWLY FORMULATED, this super-silky gloss delivers the perfect amount of Knockout colour with its innovative NEW brush applicator. Encounter a Lasting Sensation of hypnotically intense, pure colour with a vividly alluring shine that leaves lips looking lush for hours. Mesmerizingly minimal, non-sticky texture feels comfortable…featherlight. Eight tantalizing Lip Pencil shade extensions round out a collection that positively whispers Embrace Me.
GLAMGLASS
Casual Air Frosted pale pink
It's a Wow Mid-tone blue-pink ("rose pink")
Check This Out Coral with 'transforming' yellow-pink pearl
Rich & Witty Neutral dirty pinked beige
Comfort & Joy Mid-tone frosted dirty mauve
Famously Fab! Purple-lavender, slightly pearled
Tour de Fabulous Clean/bright yellow pink with pearl
Style-Packed Bright, vivid fuchsia Knockout Red with pearl
Rich Bounty Deep red-brown with pearl
Real Posh Deep berry, slightly pearled $14.50 U.S./$17.00 CDN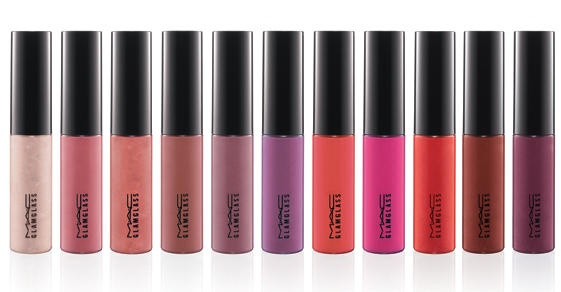 LIP PENCIL
What Comes Naturally Pale peachy beige
Hip 'n' Happy Dirty blue pink
Have to Have It Soft warm beige
Just Wonderful Dirty mauve
Entertain Me Clearly orange
Lasting Sensation Bright coral
Embrace Me Vivid pinkish fuchsia
Just My Type Intense warm brown
$13.00 U.S./$15.50 CDN