Are you kidding me???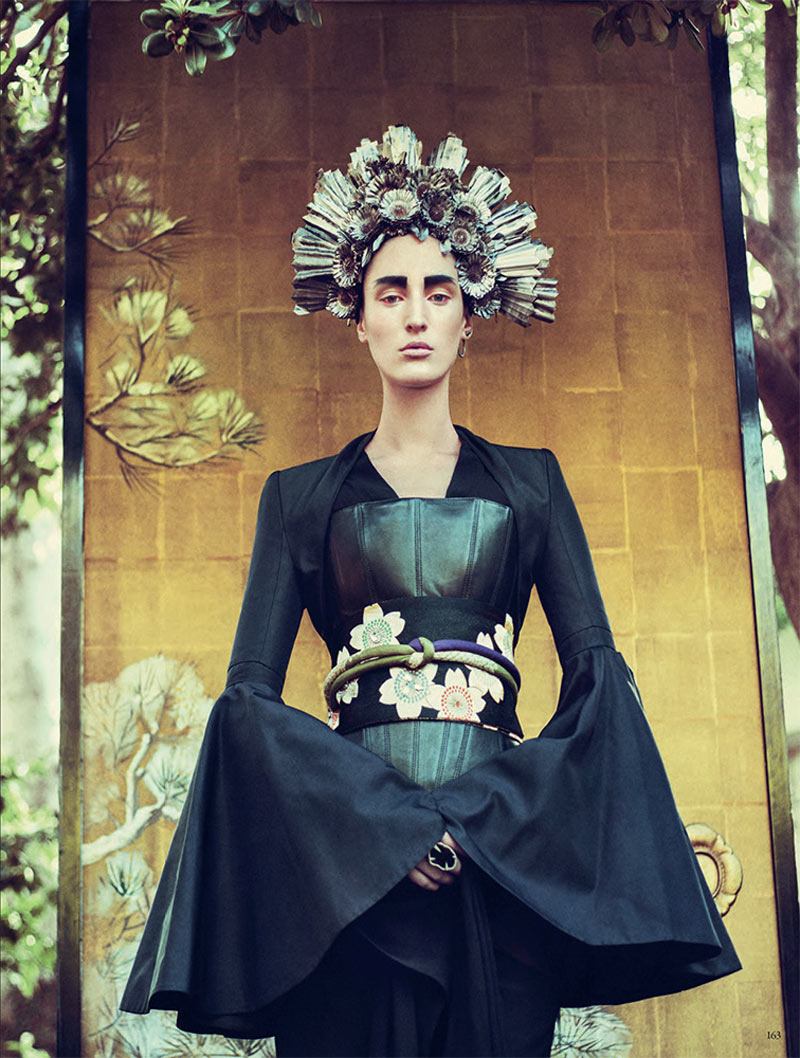 Franzi Mueller Geisha Glam, Vogue Germany
How completely inspired and totally out of the box is this??
For the new issue of Vogue Germany
photographer Sebastian Kim
creates a geisha inspired, eastern themed wonderland
in which model Franzi Mueller
reigns supreme.
The scene is almost surreal as Mueller
brings an otherworldly presence to the
brilliant styling of Katie Mossman,
in head pieces and spectacular designs
from designers including
Alexander McQueen, Prada and Haider Ackermann.
The most riveting component of this highly stylized
and sensational editorial
is the intense eyebrow and immaculate makeup
by Maud Laceppe.
Tuan Ahn Tran's hairstyling adds the perfect finishing touch.
Just brilliant!
Fernbeziehung
Add caption