Are you traveling to another country anytime soon? Are you familiar with working with foreign exchange? I probably get asked about this more than any other travel related subject. This week someone posted a terrible money exchange story on a Facebook travel group that I belong to. When they arrived in Rome the airport money exchange place told them they only had a €500 note. Take it or leave it. Unfortunately she took it. This comes with a world of trouble, so I am writing this post in the hope that I can prevent something like this happening to you.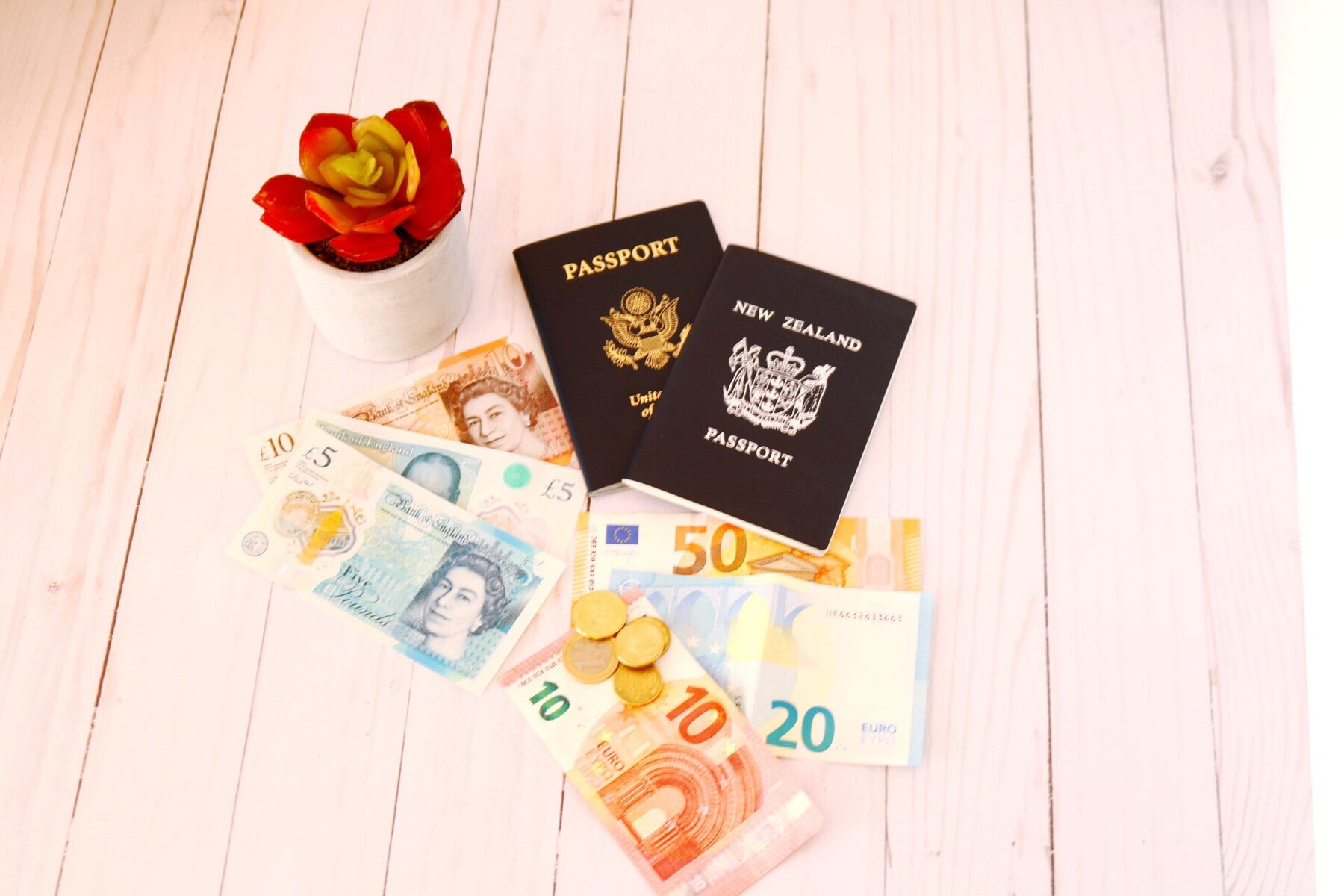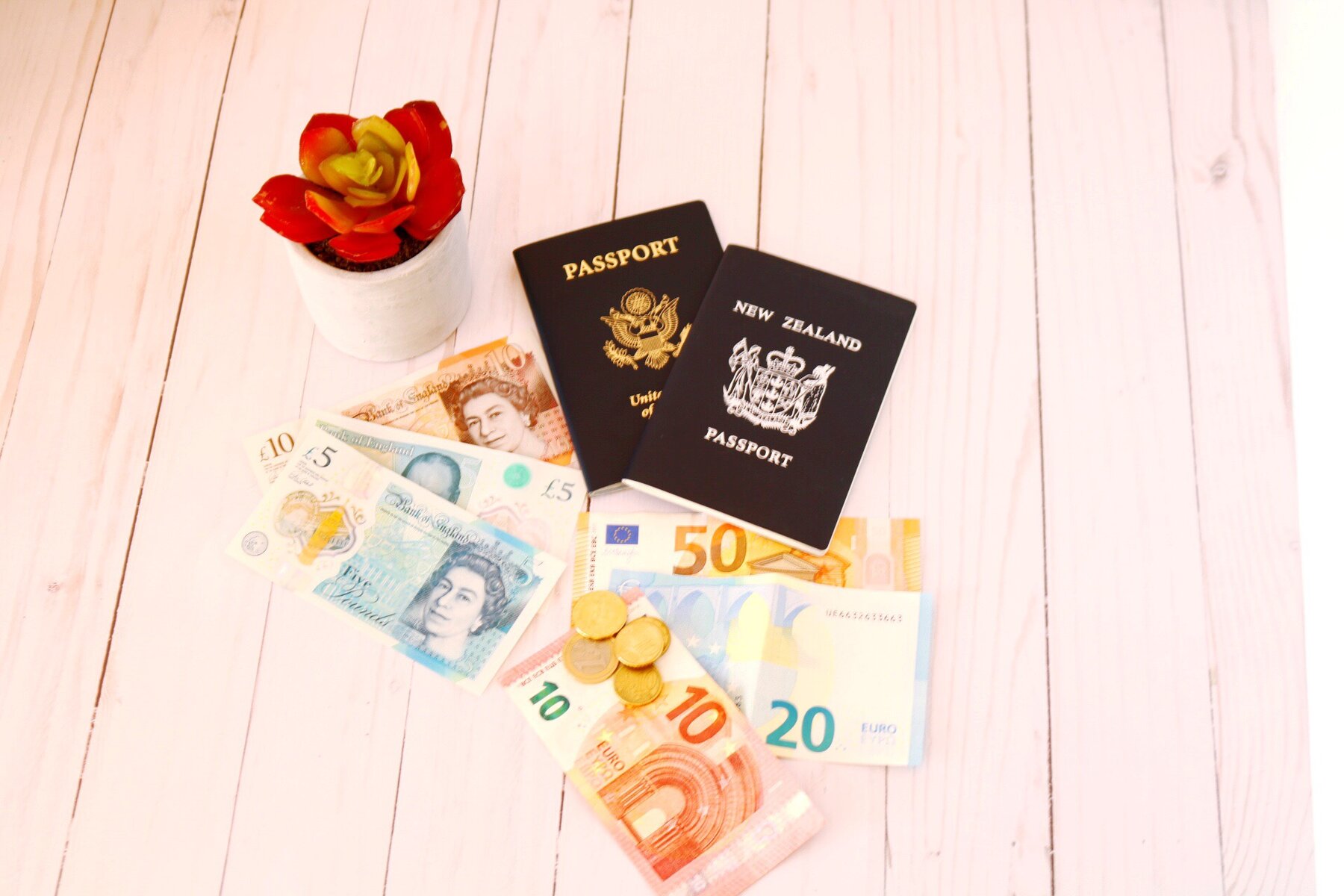 This post contains affiliate links
Travel With Currency
I will come back to that story in a minute, but first I want to emphatically stress that you must always travel with some of the local currency. You cannot rely on the exchange place at the airport being open/having cash/or even that there is one at the terminal you are arriving in.
The same goes with relying on an airport ATM machine. They might be out of cash. Chances are they are not part of a bank but instead are part of Travelex, a business that makes money on exchange rates and fees.
It can be incredibly annoying if the person you are traveling with doesn't bring cash with them and is mooching off you until they get some – don't be that person. Bring around $100 worth of the local currency with you at a minimum, and get your currency in small denominations, not large bills.
Use Your Coins
Outside of America most currencies use coins for low denominations. You won't find the equivalent to $1 bills in most places, some don't even have $5 paper money.
Use up these larger coins prior to leaving as you normally can't exchange them back to your own currency. You don't want to arrive home with lots of €1 and €2 coins that you can't exchange.
Have A Conversion App On Your Phone
Download a conversion app before leaving home, and make sure you are aware of where the exchange rate is trending. Nowhere will give you the official exchange rate, but at least you will know if you are close to it or if you are about to get ripped off.
Use Your Debit Card – Wisely
On my Glam Italia Tours I advise everyone to use their debit cards in Italy to get cash. I use my debit card all over the world and have found it to be the most cost efficient and overall efficient way to get money.
Check with your bank to find out what fees they attach to each transaction. Some don't charge any, (I have been told Schwab doesn't, but haven't verified it personally), some charge $3 per transaction, others charge a transaction fee of $3 to $5 and then charge a percentage of the total transaction on top of that. My Credit Union has a $3 fee but my Chase debit card has the $3 plus 2% of the total withdrawn. These fees add up fast, so do your research ahead of time, and if necessary open an account just for traveling with a new financial institution.
More Debit Card Tips
Only use your debit card to withdraw cash. Don't use it to purchase items, as those fees add up fast.
Withdraw the maximum. Rather than withdrawing $100 per day with a $3 fee per transaction pull $300 and only pay the transaction fee once.
Call the number on the back of your cards and register them for going overseas. The bank will ask for the dates you will be gone and which countries you will be in. Failing to register them for international travel can result in your card being shut down the first time you use it.
Only ever withdraw cash from a bank ATM. Ideally only when the bank is open, and an ATM machine inside the bank. You are more vulnerable to thieves and cloning devices when you use the ATM outside the bank. Also, should the ATM machine eat your card the bank can open it and retrieve it for you if it is during bank hours.
Non bank ATM's are not secure and can pretty much be guaranteed to have the worst exchange rates and additional fees.
Ideally use a debit card that is not attached to a bank account that your bills pull out of. Should your card get hacked or cloned while you are traveling you don't want to have them drain out your mortgage/rent payment and all your ACH's. This can be a costly headache if your payees attach fees to missed payments.
What To Know About Credit Cards When You Travel
Your best bet is to travel with Visa or Mastercard. Although there are places that will take American Express and Discover Card they are fewer and further between.
Sign up for a travel-friendly card. Capital One Venture Card, Chase Sapphire, and many of the Barclay Group cards all have zero transaction fees for international travel. Do your research on the best credit cards for international travel and sign up for a new card that is designed for international travel. Not only will you not have transaction fees but you will also get better exchange rates.
Only ever complete transactions in the local currency. Many places with a high tourist footprint will offer you to make the charge in their currency or your home currency. You will always get a bad exchange rate if you opt for your own currency.
Money Belts
Depending on where you are traveling a money belt can be a really good idea. These are flat pouches that hold passport, credit cards and cash and are worn underneath your clothes.
Think of your money belt as a safe, not a wallet.
Take out what you need for the day and keep everything else inside your money belt. The idea is that no one knows you have one on, so don't get it out during the day to get more cash or cards.
Think about what you are wearing – if you have a money belt with a tight T-shirt over top then everyone can see you are wearing a money belt, so you have just alerted the thieves exactly where your valuables are.
Think you can stop them getting your money belt if they can see it? Think again. They are pros at separating tourists from their valuables and will be off with your passport, cash and cards before you know it.
Separate your cash and cards. Never have everything all in one place. A small stash of cash and a card hidden in a separate place can be your saving grace if a pickpocket gets the better of you.
Travel Insurance
You should buy a travel insurance policy for every overseas trip. Get coverage for lost or missed flight connections, lost luggage, failure to make or complete the trip due to medical issues, and super, super important get coverage for a major medical incident. We don't plan on anything major going wrong when we travel, but we need to be prepared in case heaven forbid we wind up in a car accident, have a heart attack, get appendicitis etc.
Find the best choice for the travel insurance benefits you need with Allianz Travel's OneTrip Suite of plans. Get Your Free Quote Today!

Look for a policy that covers a flight home for you with a nurse should it be necessary.
I have used Allianz Travel for all my travel insurance for years. Should you get sick while away you can call Allianz and they will find you an English speaking doctor nearby.
So the lady who got conned into taking a €500 note at the airport in Rome? She got very stuck. No one will cash a €500 bill. Apart from the fact that it could be counterfeit, most places don't carry that kind of surplus cash. Even banks may not want to help you out.
Bonus Content
The lead up to an international trip can be really stressful – there are so many things to remember and to take care of before you go! I have a pre-travel checklist that I use myself and also give to all my Glam Italia Tour travelers. It is in PDF form so you can download it and print it as often as you want.
If you would like this stress-busting checklist just CLICK HERE