If you are planning a trip to Florence post-pandemic, there is a local street food you need to know about. In fact, some say you haven't truly experienced Florence until you have tried this food!
This most Florentine of foods is the Lampredotto, a sandwich that dates back centuries. Florentine cuisine is largely based in Cucina Povera, or poor people's food. What started as a cuisine of economy has remained as a cuisine of choice (because it is so fantastic!) Cucina Povera is hearty, delicious food made from just a handful of ingredients, all in season and grown or raised locally.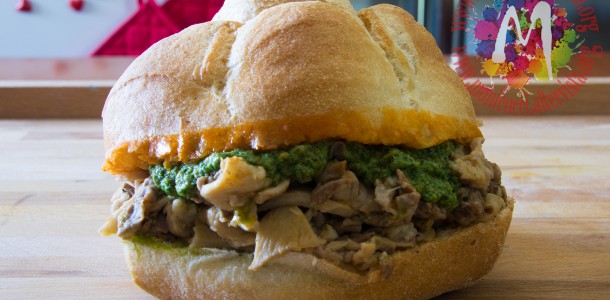 What Is Lampredotto?
Lampredotto is a sandwich. You will see local Florentines lined up at food trucks or trippai around town, day and night, waiting to get a lampredotto. As they bite into their sandwich they invariably lean forward, as this is a juicy, potentially messy meal.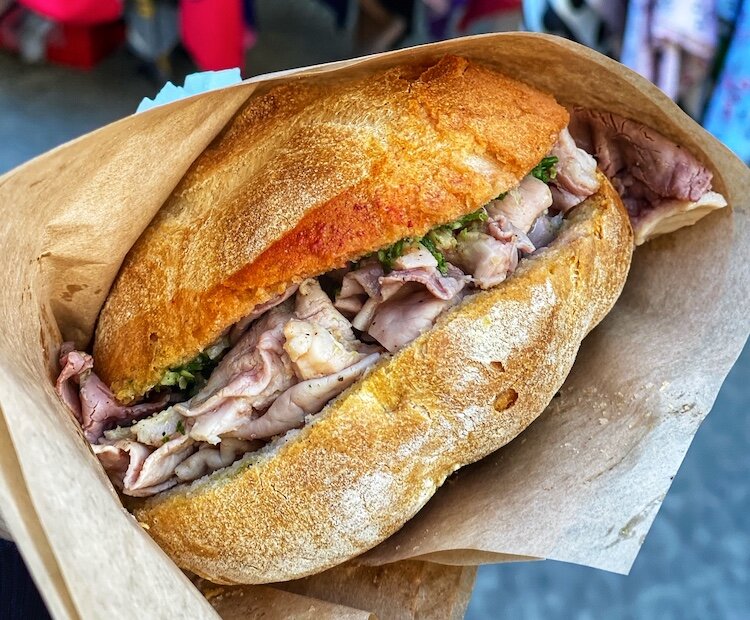 Lampredotto is made from tripe. Not just any tripe either, this one comes from the edible lining of the cow's 4th stomach. It is slow cooked in a broth with celery, onions, parsley and tomato until it has the texture of really tender, slow roasted beef. The mixture is then spooned into a fresh, crunchy bun and topped with a spicy green sauce. Many people like the sandwich to be dipped into the broth.
I can tell you the smell is just glorious! I can also tell you I have never eaten one as I haven't eaten red meat since I was a small child. But everyone who does try one loves it.
Is Lampredotto Expensive?
This sandwich fits any budget! Normally priced around 5 euros you can often find a lampredotto with a hearty glass of red wine for just 7 euros.
Where To Get Your Lampredotto
I asked my Florentine friends to recommend 3 places for you to try Lampredotto (being that I have never eaten one myself). Here are their three favorites:
I Trippaio di Sant' Ambrogio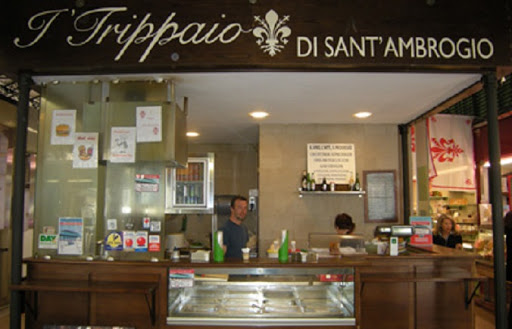 While in Florence you should wander over to the Sant' Ambrogio market, the market where the locals shop. From exploring the stands of fresh fruits and vegetables, local cheeses and meats, to housewares and bric a brac, Sant' Ambrogio market not only is an authentic Florentine experience, it is also a tremendous market.
Inside the market the I Trippaio di Sant' Ambrogio is one of the oldest and most traditional lampredotto kiosks in all of Florence. You will see locals stopping for a sandwich after doing their shopping and others who have walked across town to get one here.
Trippaio del Porcellino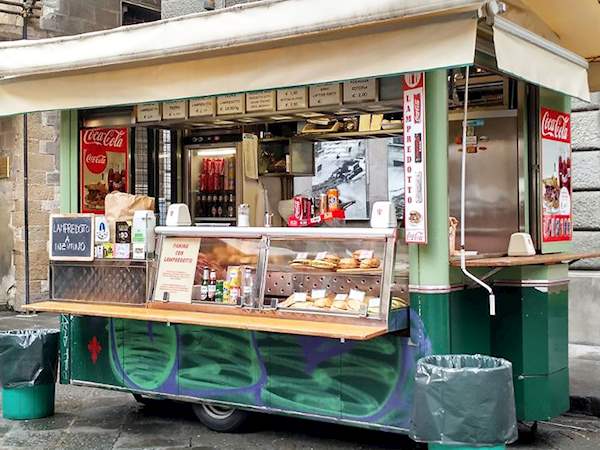 This one is right in the heart of the historic center of town, where you will be anyway. Behind the Mercato Nuovo or Porcellino market, (the outdoor market in the loggia beside the famous bronze boar) you will see a green food cart with beige awnings. This is the Trippaio del Porcellino. Street chef Nencioni Orazio is considered the king of the lampredotto. Expect to see a line of local Florentines waiting for their sandwich, but don't be put off – the line moves quickly.
L'Antico Trippaio food stand Piazza de' Cimatori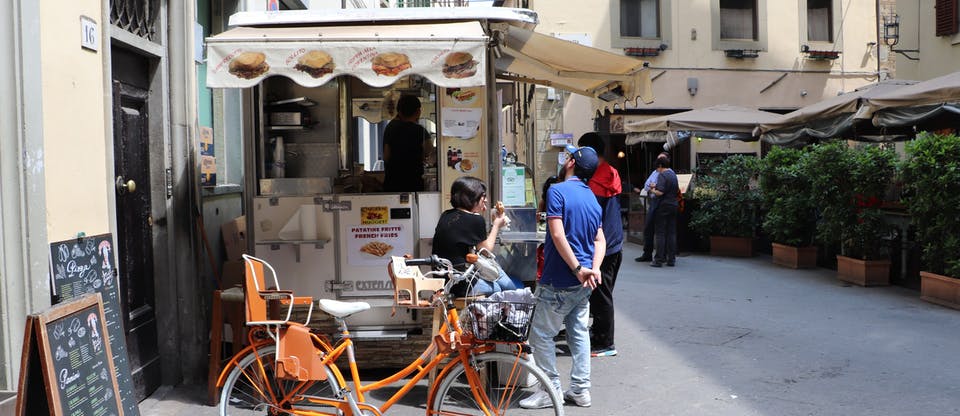 Almost midway between the Duomo and Piazza della Signoria, behind the department store you will find an itty bitty little piazza on the via dei Cerchi called the piazza de' Cimatori. (Roughly one block from Piazza della Repubblica) Again this is right in the heart of town, where you will be walking anyway.
Here in Piazza de' Cimatori you will find another of Florence's classic and much loved food stands, L'Antico Trippaio. This one started over a century ago when Uncle Miro would set up shop each day from his bicycle equipped with a stove. It is now operated by his nephews Roberto and Maurizio. Here you can either eat your lampredotto standing or at one of the tables set up by the food truck. This is not only a very authentic sandwich but also an inexpensive one. Expect your lampredotto to cost around 3.50 euro, 5 euro if you add a glass of local red wine.
Are you planning a trip to Florence? My free Secret Florence pdf gives you my favorite restaurants, bars, shops and under the radar secrets of fabulous things to do in the Renaissance city. Get your free PDF HERE
Need help planning your trip to Italy? My best selling book Glam Italia! How To Travel Italy: Secrets To Glamorous Travel (On A Not So Glamorous Budget) shows you how to plan your trip, helps you decide where to go and how many nights to stay in each place, and gives you all the help you need once you're there! From how to order coffee to how to use the trains, from shopping tips to which foods and wines to order in each region of Italy, and essential help for what to do if things go wrong or if you get sick while away, this book has been called essential reading before you go to Italy. Get your copy HERE at Amazon.com or at the Amazon.co for you country.