The post contains affiliate links. If you purchase something via one of these links this blog may receive a few cents commission – not enough to pay the costs of hosting this blog, but enough to help a bit…
Wondering what to buy for the traveler in your life who either loves Italy, is planning a trip to Italy, or who just needs more Italy in her life?
The following books are all set in Italy and make great gifts for others or for yourself.
At The Table Of La Fortezza
This gorgeous cookbook is fabulous both for those who love cooking and those who just love dreaming about Italy! The author bought and restored a beautiful Medieval fortress in northern Tuscany, where she hosts cooking retreats and vacations. Did I mention dreamy?? See here on Amazon
.
Murder In Tuscany
T.A Williams has written multiple books set in Italy, all of which are easy, breezy reads. Murder In Tuscany is the first book in a new detective crime series. A British detective receives a retirement gift of a two week writing course at a villa in Tuscany. Preferring to remain anonymous, he doesn't tell the other course attendees about his past career, but within a couple of days there is a murder in the villa. Of course, he gets drawn in to help the local homicide detective from Florence, and in the process takes us on glorious ride discovering the local town, figuring out who the murderer is, and exploring the villa and its grounds. You'll be wanting to move there yourself before the book is over and the mystery is solved!
These cozy mysteries are unenjoyable read, even more so being that they're set in a gorgeous Tuscan town close to Florence. See here on Amazon.
Under Italian Skies
Would you do a house swap with a stranger, and spend the summer in a villa in southern Italy? If so what would you do if you fell in love with the villa, the town and Italy itself and didn't want to leave?
Nicky Pellegrino's books are all set in Italy, mostly in the south. And be warned: they are super addictive! I've read and loved all of her books.
Her series about the Villa Rosa is wonderful (just be sure to start with the first one!) This book is a stand alone (not in series) but regardless will get you hooked, and no doubt start looking at doing an Italian house swap, or at least daydreaming about it. Under Italian Skies will get you thinking about house swaps, southern Italian towns, and the endless possibilities awaiting you. See it here on Amazon.
From Scratch
Trembi Locke's beautiful memoir has become a hit show on Netflix, but you should still read the book. From Scratch is a love story, a story about loving Italy, and about great loss. You'll fall in love with Trembi's story right up until it breaks your heart. Beautifully written, this one should be on your must reads list. See it here on Amazon.
A Beautiful Crime
A Beautiful Crime is a stylish story of intrigue and deception that takes place in modern day Venice. It grabs you from the beginning, takes you through twists and turns and has you questioning: is crime always bad?
Fabulously written, with a real surprise at the end. Love it! See it here on Amazon.
Palace of the Drowned
Also set in Venice, Palace of the Drowned is a combination of mystery, psychological thriller and suspense. Beautifully written, the story takes place in 1966, the year of the biggest flood in Venetian history.
Chances are you won't be able to put it down – I know I couldn't. See it here on Amazon.
La Passione: How Italy Seduced The World
Can you imagine painting without Leonardo, opera without Verdi, fashion without Armani, food without the signature tastes of pasta, gelato, and pizza? The first universities, first banks, first public libraries? All Italian.

In La Passione, New York Times bestselling author Dianne Hales attributes these landmark achievements to la passione italiana, a primal force that stems from an insatiable hunger to discover and create; to love and live with every fiber of one's being. She captures the spirit of the country and explains how the Italian passion drives everything that happens there. Italophiles will love this book!
I have two of Dianne's books on this list and have just discovered a 3rd to put on my own must read list. See it here on Amazon.
In Other Words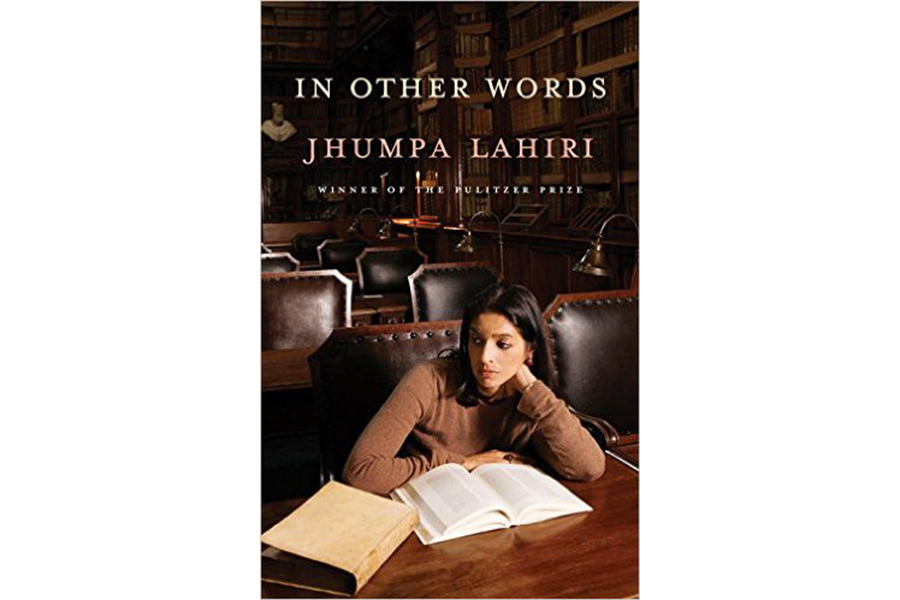 Jhumpa Lahiri was already a Pulitzer winning author when she wrote this book. In Other Words (In Altre Parole) her first non-fiction work, is a memoir about her love of the Italian language and her efforts to learn it.
Deciding that full immersion was the way to master it, she moved her family to Rome, where she began to read and write only in Italian. To begin with this was only in her journal, but it led to this book, an autobiography written in a dual language format of both Italian and English. In Other Words is about learning to express yourself in another language, feeling exiled by your lack of language, and then finding a sense of belonging and reinvention. The book has been enormously successful, and is still an Editor's Pick book on Amazon. See it here on Amazon.
Murder In Chianti
Murder in Chianti is book one in a three part cozy mystery series. Ex NYPD homocide detective Nico Doyle moves to Chianti to grieve his dead wife. One morning he hears a gunshot and a wailing dog, and when he walks into he woods to investigate, stumbles across a murder. The local police detective on learning of Nico's professional background, gets him to help investigate the murder, and this is where the mystery begins.
With the beautiful Chianti backdrop, this series is a fun read for mystery lovers. See it here on Amazon.
La Bella Lingua: My Love Affair With Italian, The World's Most Enchanting Language
La Bella Lingua is the second of Dianne Hale's books on this list. She was awarded an Honorary Knighthood by the President of Italy in recognition of this gorgeous book.
The fantasy of living the Italian life is powerfully seductive. But to truly become Italian, one must learn the language. This is how Dianne Hales began her journey. In La Bella Lingua, she brings the story of her decades-long experience with the "the world's most loved and lovable language" together with explorations of Italy' s history, literature, art, music, movies, lifestyle and food in a true opera amorosa — a labor of her love of Italy.

Over the course of twenty-five years, she has studied Italian through Berlitz, books, CDs, podcasts, private tutorials and conversation groups, and, most importantly, time spent in Italy. In the process the Italian language became not just a passion and a pleasure, but a passport into Italy's storia and its very soul. She invites readers to join her as she traces the evolution of Italian in the zesty graffiti on the walls of Pompeii, in Dante's incandescent cantos and in Boccaccio's bawdy Decameron. She portrays how social graces remain woven into the fabric of Italian: even the chipper "ciao," which does double duty as "hi" and "bye," reflects centuries of bella figura. And she exalts the glories of Italy's food and its rich and often uproarious gastronomic language: Italians deftly describe someone uptight as a baccala (dried cod), a busybody who noses into everything as a prezzemolo (parsley), a worthless or banal movie as a polpettone (large meatball).

Like Dianne, readers of La Bella Lingua will find themselves innamorata, enchanted, by Italian, fascinated by its saga, tantalized by its adventures, addicted to its sound, and ever eager to spend more time in its company. See it here on Amazon
Love In A Tuscan Kitchen
Chocolate cake makes sweet dreams come true.
In a real-life fairy tale, author Sheryl Ness shares how she fell in love with Vincenzo, a chef in a quaint Tuscan kitchen, over his decadent hot chocolate cake.
This enchanting memoir will transport you to the cobblestone streets, lush hillsides dotted with grapevines and olive trees, and unique characters that create the backdrop for Sheryl's Italian love story.
Love in a Tuscan Kitchen is sprinkled with traditional recipes she collected along the way and flavored with rich accounts of how her dreams were fulfilled many times over while living in a picturesque village in Chianti.
Raise a toast and taste pure joy as Sheryl opens her heart to love, and in turn finds herself on a remarkable journey of discovery through the people, traditions, and customs of Italy as the blond Americana fell in love with the chef with twinkling eyes. See it here on Amazon.
The Italian Villa
I'm not normally a reader of WWII fiction, nor of romance, but Amazon recommended this book a while back, so I decided to at least whip through the first few pages just in case. And I'm so glad I did!
The Italian Villa tells the story of a small town waitress in the U.S who having discovered she was adopted, then inherits a beautiful villa in Italy. While visiting the villa she discovers an old diary in her birthmother's belongings, and believes the truth about her family is hidden somewhere within its pages.
But when a devastating betrayal in the final pages of the diary unlocks a heart-breaking secret about who her mother really was, the chance for a new life shatters in front of her. Can she persuade the locals to forgive her past and accept the truth about her identity?
Bella Figura: How To Live Love And Eat The Italian Way
"Uprooting her life, London-based Kamin Mohammadi relocated to bucolic Florence. Her glorious memoir Bella Figura is witty, intelligent and heartfelt in equal measure and will delight anyone dreaming of a summer holiday—or a brand new life—in Italy." —Taiye Selasi, The Guardian

"If you've ever thought about quitting your job, moving to Italy, wearing incredible clothes and eating unbelievable food, here's your bible." —Fodors
Bella Figura came out at the same time as my first book published, so I have always felt a huge affinity for it as we paralleled our way through our first year of book sales. Bella figura refers to the Italian concept of making every aspect of life as beautiful as it can be. This is the story of Kamin Mohammadi's life changing year in Florence, and how it taught her a happier, more beautiful way of living.
"She walks down the street with a swing in her step and a lift to her head. She radiates allure as if followed by a personal spotlight. She may be tall or short, slim or pneumatically curvaceous, dressed discreetly or ostentatiously—it matters not. Her gait, her composure, the very tilt of her head is an ode to grace and self-possession that makes her beautiful whatever her actual features reveal."
I love this book. See it here on Amazon
Lizzie And Dante
I often ask my newsletter members for book recommendations, and this was one of them. Lizzie and Dante takes place under the sun on an idyllic Italian island. A luscious story of love, courage, and Italian wine, Lizzie & Dante demands to know how far we should travel to find a future worth fighting for.
This is another book that is hard to put down, and that will have you wanting to visit the place it is set in. I loved this book. See it here on Amazon.
Most, if not all are available in digital format as well as paperback. (If you already have a Kindle or if you have the Kindle App on your laptop/phone/iPad etc you can use the Kindle option. If you don't have a Kindle yet I recommend the Kindle Paperwhite. For years before I bought a kindle I read digitally on my iPad. (Kindles normally go on sale on Black Friday and Cyber Monday) If you have Kindle Unlimited many of these books will be available to you for free.