Finding the best airfares for international flights takes a bit of strategy. If you don't know what you're doing you'll find the prices going up every time you look. Normally with flashing banners warning 'only 3 seats left at this price!'
As a professional traveler, flying multiple international flights per year, I want the best flight plan possible at the best price possible, and I've been able to figure out some good strategies along the way.
I have an entire chapter on how to get the best international flights and how to find the best international airfares in my book Glam Italia! How To Travel Italy. It's well worth buying the book for that chapter alone, as it can save you hundreds on your airfare.
Today I want to give you 7 tips and strategies for finding the best flights and airfares for your international trip.
1. Use An Incognito Window
Always and only ever use an incognito window when looking for flights. Otherwise companies drop cookies into your computer, track you, and put the price up every time you look. This can impact the cost of your trip by multiple hundreds of dollars. Let the companies think you are a new flyer, every time.
2. Check The Consolidators To Find The Lowest Prices
With an incognito window now check the consolidator prices. I look at Google flights and at Priceline to see what the average low price is. This gives me an idea of where the market is. If you have any flexibility in your dates see what happens if you move back or forth a day or two. I normally avoid flying peak days, like Fridays and Sundays. Where possible I try to fly Tuesdays and Wednesdays as there seems to be a dip in prices on those days. If not, I'll look for my preferred dates.
3. Look At Layover Times
My next strategy is to look at layover times. Not all of us are blessed with direct flights from our home town to the destination city. That means we either take a domestic flight to our outbound city, or that we fly to the first destination and then catch a domestic flight to the final destination.
For example, maybe your first flight is from your home airport to JFK in New York, and your second flight is from JFK to Paris.
Or, Maybe you fly direct from JFK to Paris but then have to catch an internal flight to Lyons. Or a trans Europe flight to Lisbon.
I recommend getting a 3 hour layover between flights. This gives you a little breathing room if your first flight is late, as well as giving you time to find a new flight if your first flight is cancelled.
Plenty of flight routes give you only 50 minutes to an hour to catch your connecting flight. You need to consider that international flights start boarding about an hour before take off, and they close the doors 15 minutes before pulling away from the gate. If your domestic flight is late even 10 minutes, you could miss your international connection. Also, with a layover of an hour or less the chances of your checked luggage not making the flight go up astoundingly.
There are plenty of U.S airports that require you to leave the secure area, go to another terminal, then go back through TSA security. This also can make you miss a tight connection.
If flying in and out of Europe, the first country you land in is where you go through passport control and immigration. You might be flying into Paris, then connecting to Rome, with Rome as your final destination. You won't go through passport control in Rome, you will go through in Paris.
It's the same with the return flight. The city you leave Europe from is the one you go through passport control. So if your flight is Florence to Munich, then Munich to Denver, you exit the EU from Munich, so that's where you'll line up to go through passport control.
It is well worth having a 3 hour layover in each direction.
4. Look At Total Travel Time
You may have found a smoking deal, but on closer inspection find you have a 12 hour layover in O'Hare, of that you fly to Helsinki, overnight for 22 hours, then fly on to Rome. (This forces you to pay for a hotel room.)
Or maybe that super cheap flight has your domestic outbound at 6am, which means check in at 4 am, getting up at 2:30-3:00 am, and has you completely exhausted when you arrive to your final destination.
Try to find a flight that doesn't start too early, doesn't have multiple domestic connections, and doesn't have overly long and exhausting/expensive layovers.
If you can start your travel day with a 10 am flight you will arrive feeling so much less jet-lagged than if you start at 6am.
5. Check The Airline's Website
Once you know the best prices and the best flight routes, now go check the airline's website. Sometimes they have a better offer, but 9 time out of 10 they are more expensive.
I call the airline, speak to a human, and see if they can match the consolidator's price. So long as it is the same airline, they frequently will match it, better it, or find you another flight plan that is even better!
If they don't, just buy the consolidator ticket. I try where possible to buy through the airline itself as that makes it easier if anything goes wrong, but I won't over pay for a ticket.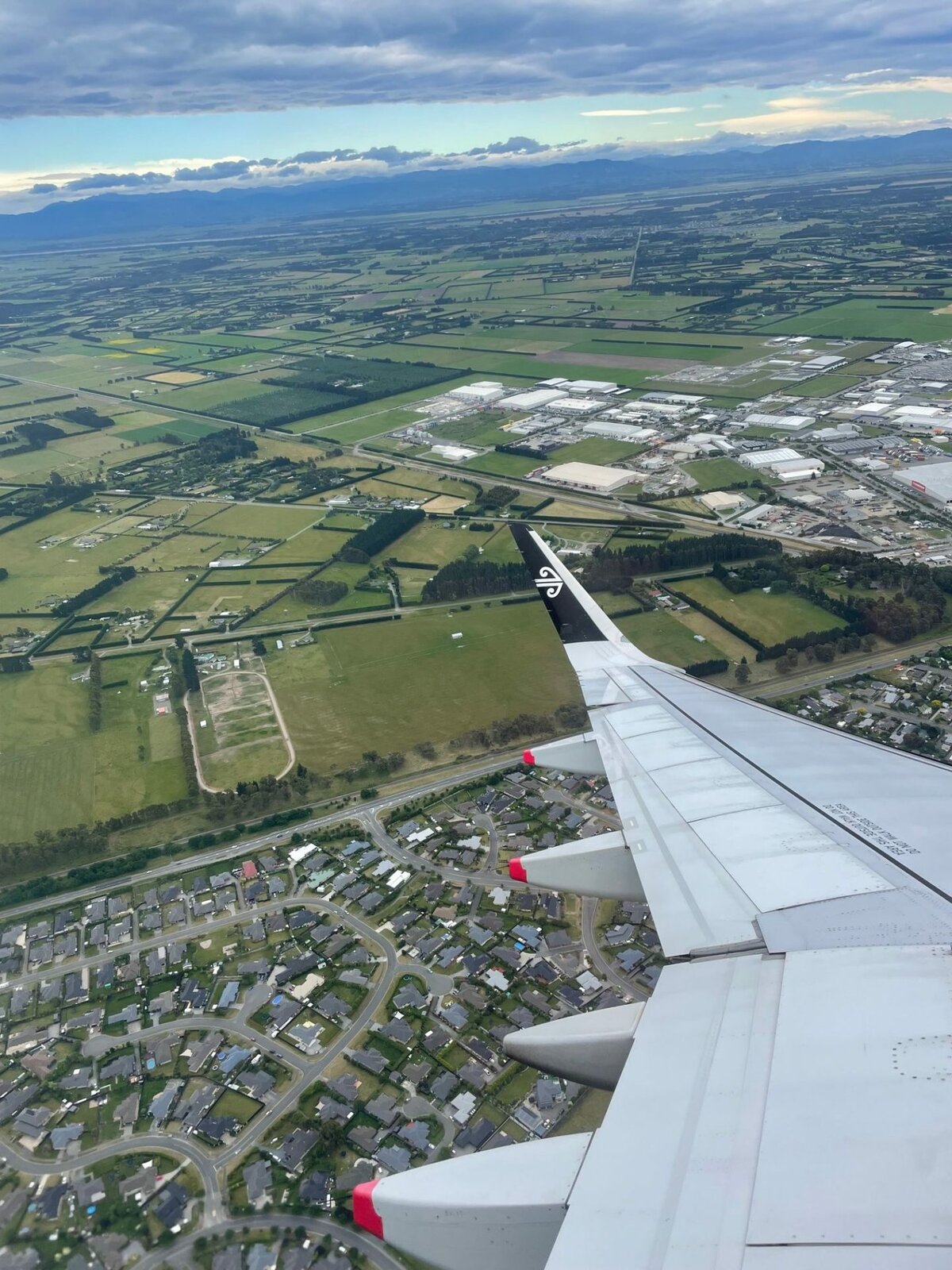 6. Check Your Credit Card Portal
Most major airlines and many major credit card companies have their own shopping portals. For the benefit of having you click into their portal, then to the airline website, they give you extra frequent flier miles. If I am booking an American Airlines flight I will check the American Airlines shopping portal and see how many extra miles I get for booking my flights through there. Then I check my credit card portal.
I might get 3 miles for every dollar spent on American Airlines by using their portal, or I might get 5 miles or even 10 miles per dollar spent via my credit card's portal. Or the other way around. Either way, I not only want to get miles for my flight, I want all the bonus miles I can get.
I explain how this works in detail on the Untold Italy Podcast episode #116. (The pod episode is on all major podcast platforms.) In that episode I tell you multiple ways I save money when traveling, and how I get at least one free roundtrip airfare to Europe or Australia/New Zealand every year. Most of it is through front end strategy, using tricks like this to earn enormous numbers of frequent flier miles every year. It is definitely worth a listen!
7. Prepare For An Upgrade
I get an upgrade approximately 1 in 3 international flights. Normally from an economy seat up to a business class seat.
In Glam Italia! How To Travel Italy I go into depth about how I get upgraded so often. I still use all the strategies in the book, but in the last 5 years have added another trick when I'm not flying the 3 major U.S carriers. (American, Delta and United.) The big 3 don't participate, but many/most other airlines take part in Upgrade Auctions. You can either find the upgrade auction on the airline website after buying your flight, or there are third party companies that do them.
Premium Economy will almost always sell out, and much of the time regular economy does too. The class that doesn't always sell out is business class. So airlines can fill their planes by upgrading lower classes and selling more economy class seats. One way to monetize this is to auction the empty business class seats to the highest bidders. When you go into the upgrade auction it will tell you the lowest you can bid (it typically starts around $300 – you can't bet $10 and get into biz class. It may top out at $850 or $1400, or whatever they think they might get.)
In the 24 hours before the flight leaves the winner(s) will be notified by email, their credit cards will be charged, and they now get all the perks of flying business class. This includes access tot he club lounge at the airport, priority boarding, extra luggage allowance, and of course all the inflight perks from lie-flat seats, to better meals, real flatware and plates, complimentary champagne – the works.
*** Before you buy your ticket check to see if that airline has an upgrade auction and if they only open it to travelers who have bought through their website, or through that airline. I recently flew Air New Zealand from Los Angeles to Auckland, but had bought a code share ticket through United, which saved hundreds of dollars. I couldn't go into Air New Zealand's upgrade auction because the flight was purchased through United.
Hopefully you will use these tips to find amazing flight deals and the best flight plans for your upcoming trips! For more international travel tips and specialty Italy trip info, including my favorite secret towns and villages across Italy, join thousands of people around the world, and subscribe to my monthly newsletter.
One Last Thought
Always buy travel insurance for international trips. This covers you if anything goes wrong, from missed flights to luggage not arriving, to you getting sick while away. I normally buy my travel insurance from Travelex.
This blog post explains more about travel insurance. In a pandemic/post pandemic world you need to get Covid cover with your insurance policy. This is normally found in the Trip Delay category. Look for a trip delay of $2000. This covers accommodation for 10 nights should you test positive and not be able to fly home. At the time of writing this blog post no airlines/countries are stopping people testing Covid + from boarding flights, but between now and your flight home it could be reimplemented. Or, you could get sick while away and not be able to fly home.
It never hurts to be prepared…