Do not for one split second think that age has anything to do with crazy hot sex appeal!
Helen Mirren is 70 years young and as hot as ever. If you are freaking out about turning 30 or 40 or 50 (or any age), just check out how some of the sexiest men on earth respond to standing next to her. They look anywhere between totally smitten and in complete awe of her!
Popsugar posted 27 celebrities reacting to the divine Dame Helen.
I am re-posting their article and a handful of the men adoring her.
You can see the full 27 in the link at the bottom of this post.
Celebrities Who Just Cannot Resist The Alluring Helen Mirren.
Text by Brittney Stephens. All images via Popsugar.com
In addition to being one of the greatest actresses of our time, Dame Helen Mirren also happens to have an incredibly electric (and flirtatious) personality. The 70-year-old actress seems to draw in even the most conservative of stars with her wit, allure, and one-of-a-kind sense of humor. Most recently, she shocked Late Show host Stephen Colbert with a steamy snog, and actress Blake Lively even joked about her husband, Ryan Reynolds, being besotted by the esteemed star. Ryan gushed about Helen's charm in a 2015 interview, saying, "Everybody who meets with her flirts with her. I don't care who you are — guy, girl, fat, skinny, tall, short, gay, straight — everybody flirts with Helen Mirren." In celebration of one of the baddest b*tches in Hollywood (and across the pond), we've rounded up all the men who have been honored to have been flirted with by Helen Mirren.
And can you even handle her wearing the hell out of that black suit?? (see below with Aaron Paul)
Ryan Reynolds. Mesmerized.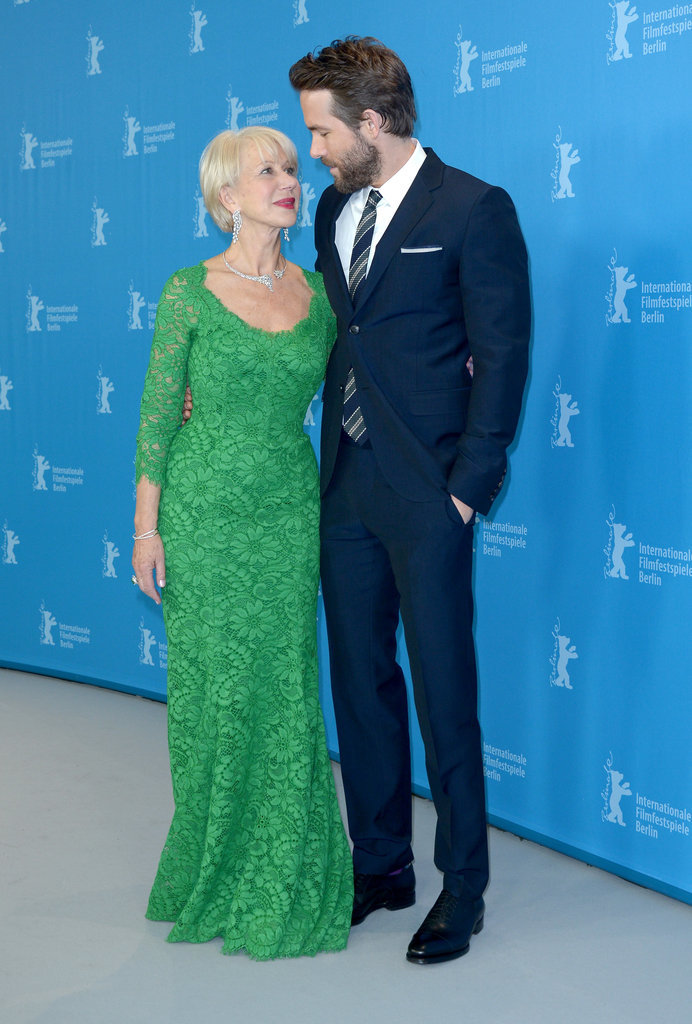 David Beckham. Smitten.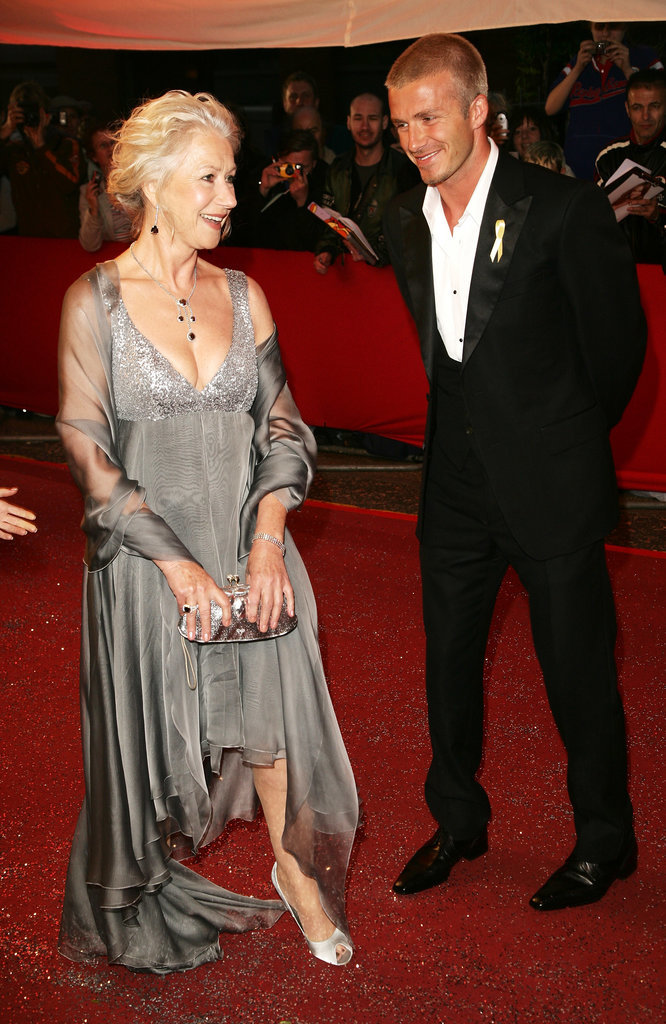 Aaron Paul. Look at her working that black suit! #SavageAF.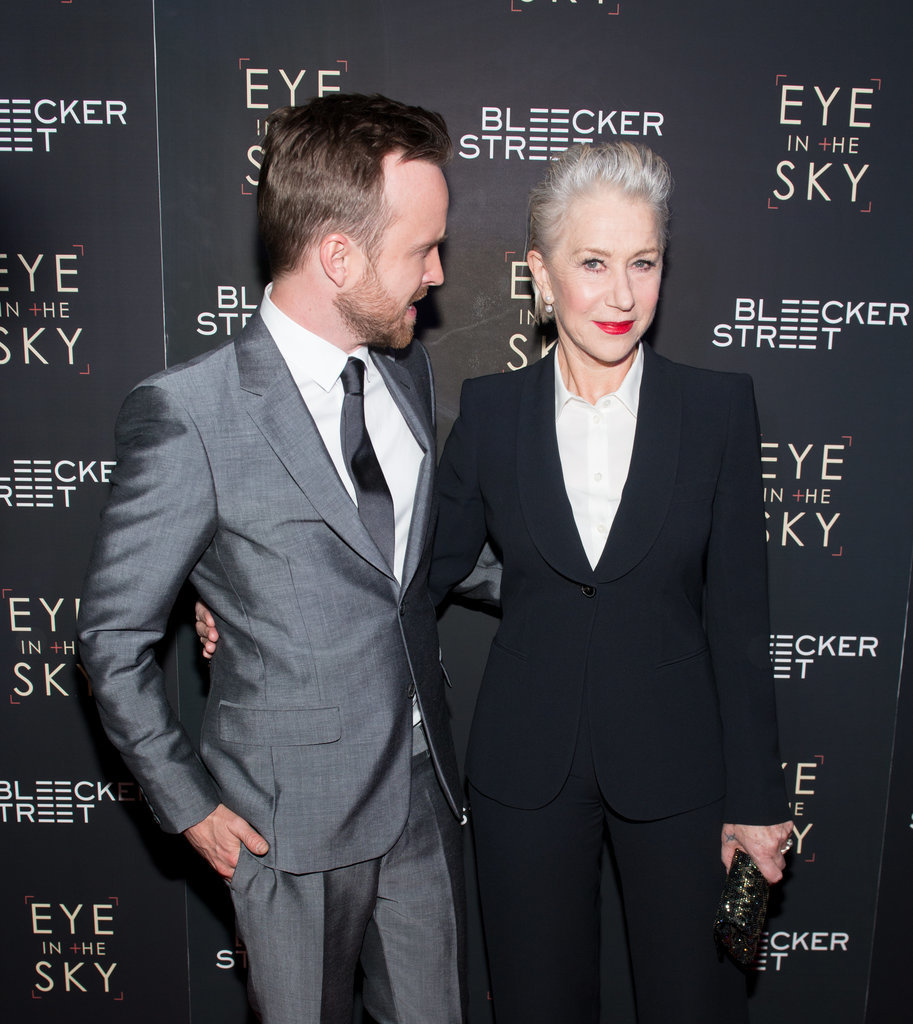 Idris Elba. Flirting.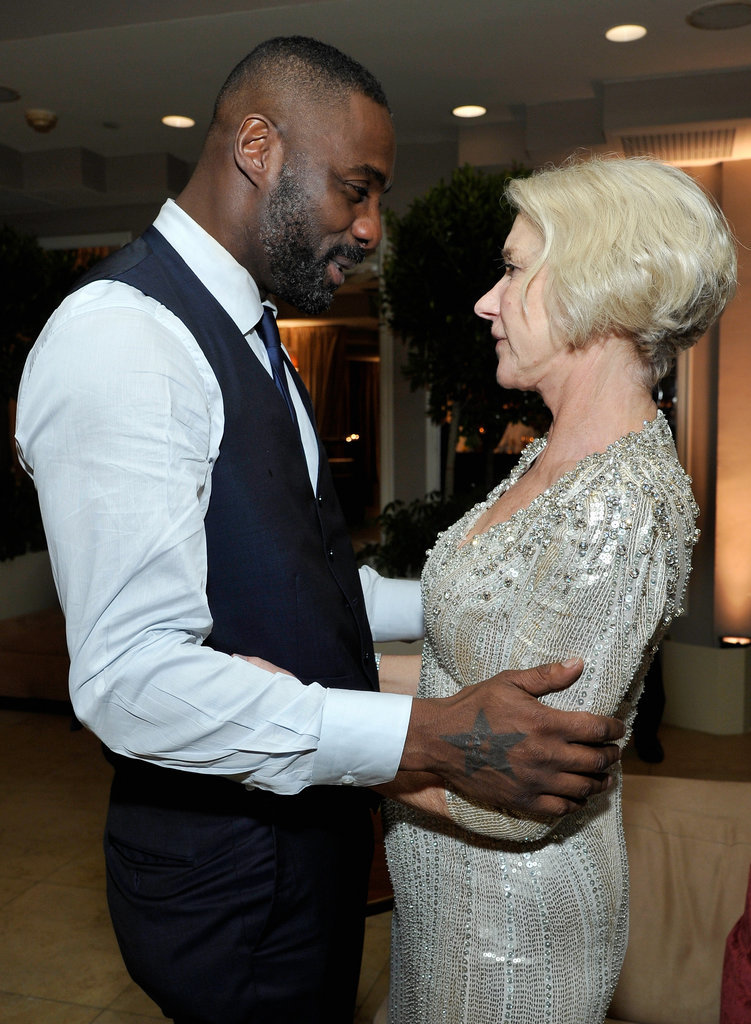 Colin Firth. Tended to.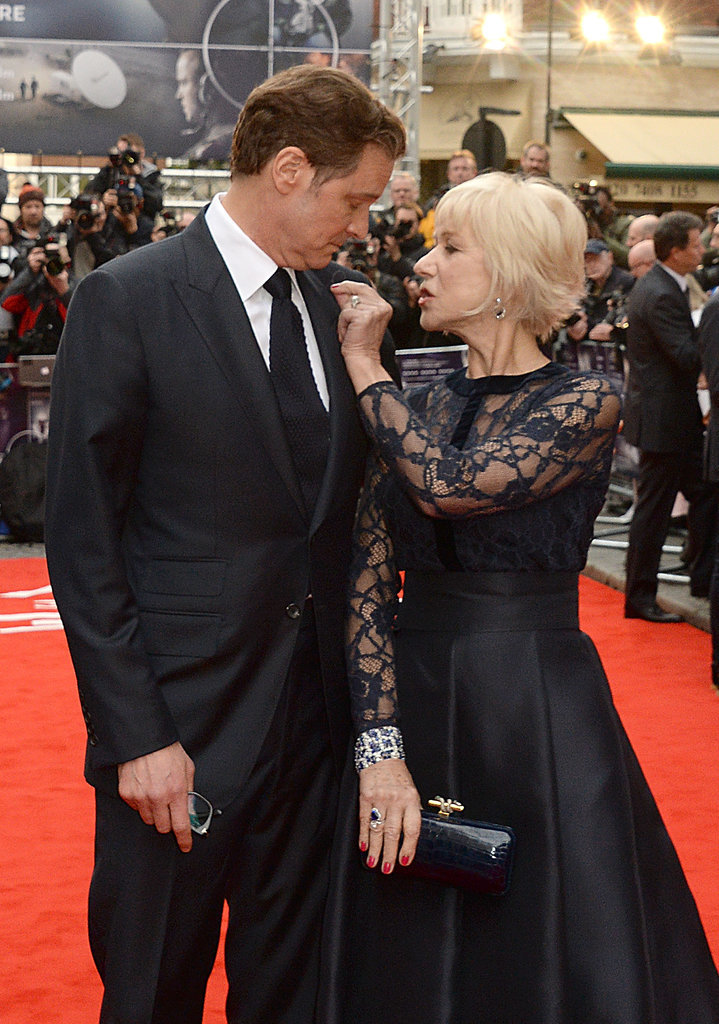 Jamie Foxx. Puckered Up.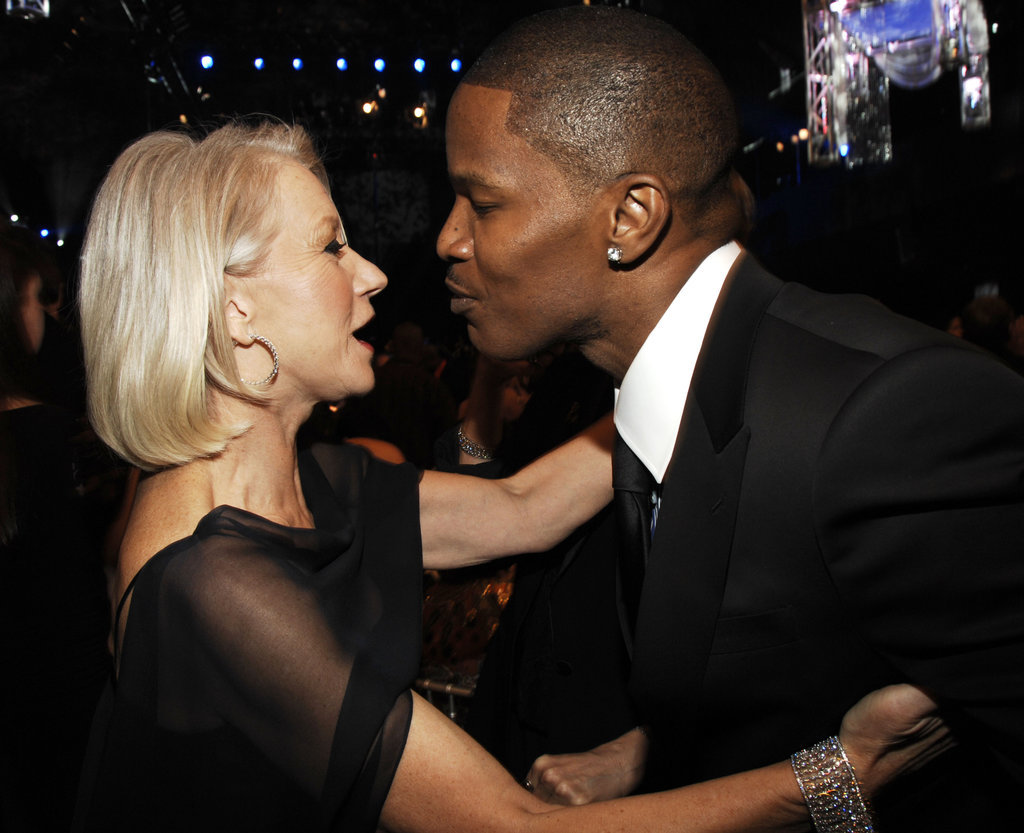 Christopher Plummer. Looking charmed.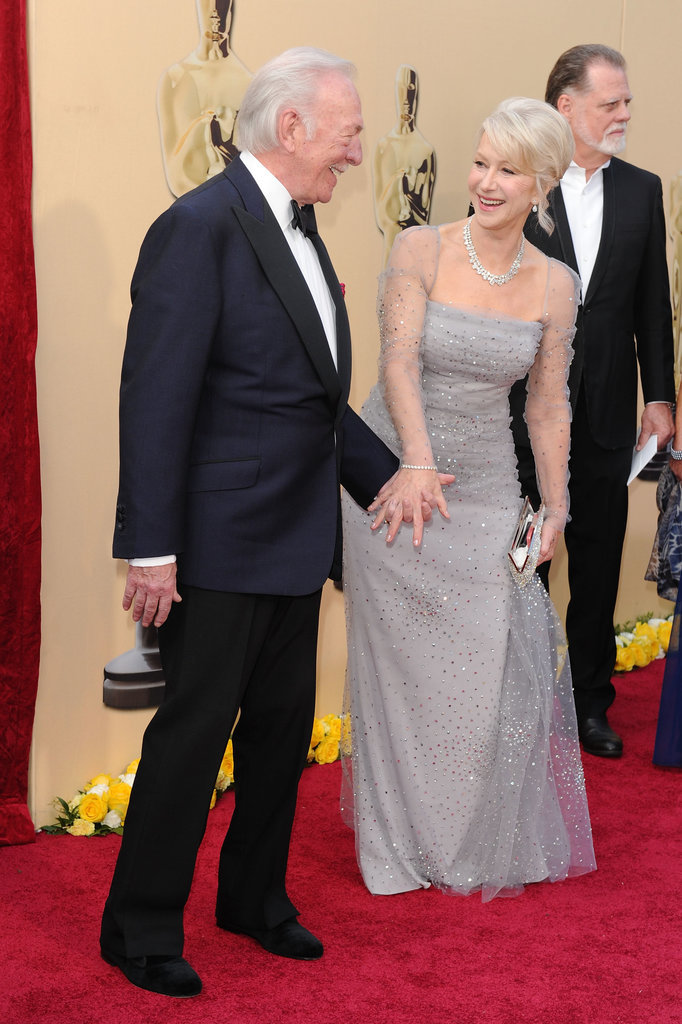 Bruce Willis. On his knees.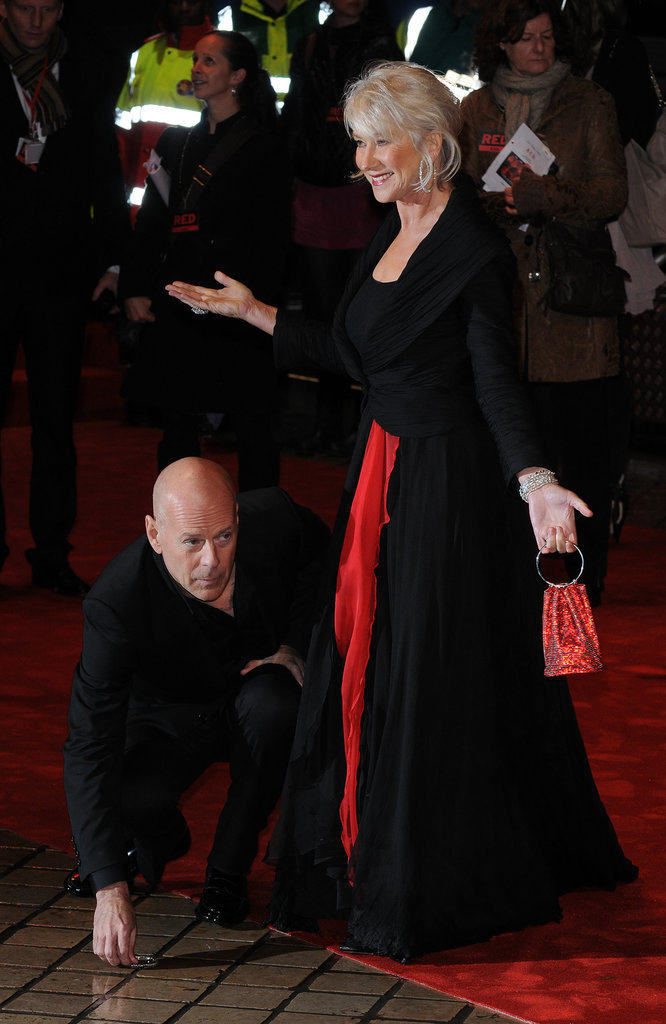 Tom Hiddleston. Whipped.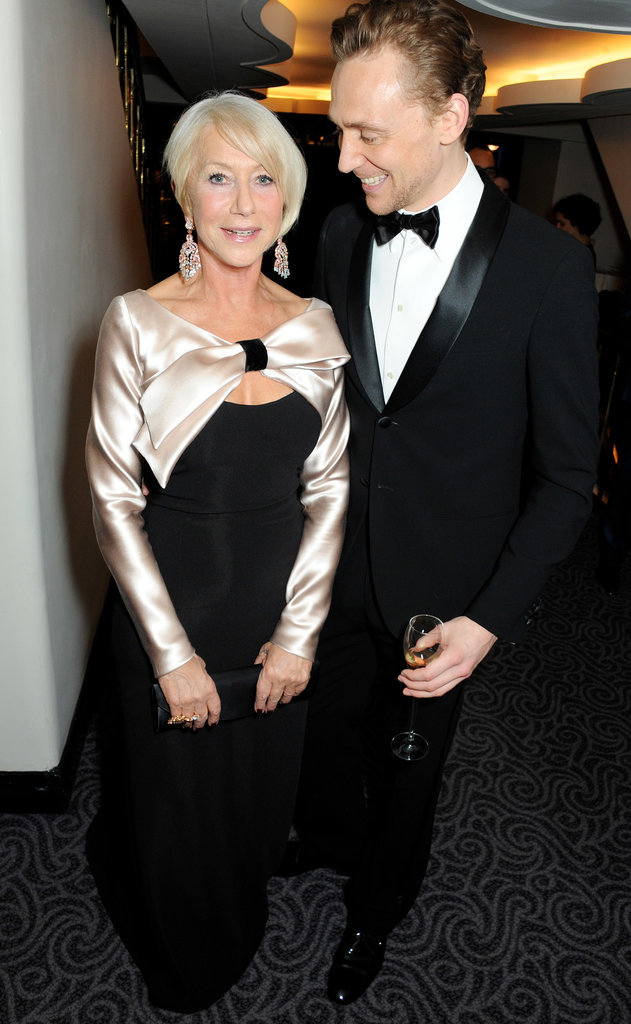 They all look just giddy over her!
Okay – so I gave you 8 of them, bump on over to Popsugar to check out 19 more! Popsugar's 27 Celebrities Who Couldn't Resist The Flirtatious Charm Of Helen Mirren