Blush is such a gorgeous product. It breathes new life into your face and adds a little color to stop you from looking washed out.
image of Charlotte Tilbury Beach Stick in Moon Beach
Choosing the right blush can feel a bit overwhelming though, so let's look at the rules of blush, and how to choose the right blush for your skin tone.
The Rules
Blush should never be confused with contour. Contour products are made up of black and grey and are designed to absorb light and create the subtle illusion of a shadow falling under the cheekbone, making the cheekbone look higher and the cheek look thinner.
Blush and bronzer are not interchangeable! Bronzer's job is to make you look like you've been out in the sun, giving you a sun-kissed glow.
Don't choose a blush that is deeper than the color you would naturally flush to. It will make your complexion look muddy and heavy. Blush is supposed to give you a little lift!
Color
The most important criteria when choosing a blush color is knowing your skin's undertone.
Are you a cool tone – ivory/beige/pink or are you a warm tone – olive/ bronze/ebony?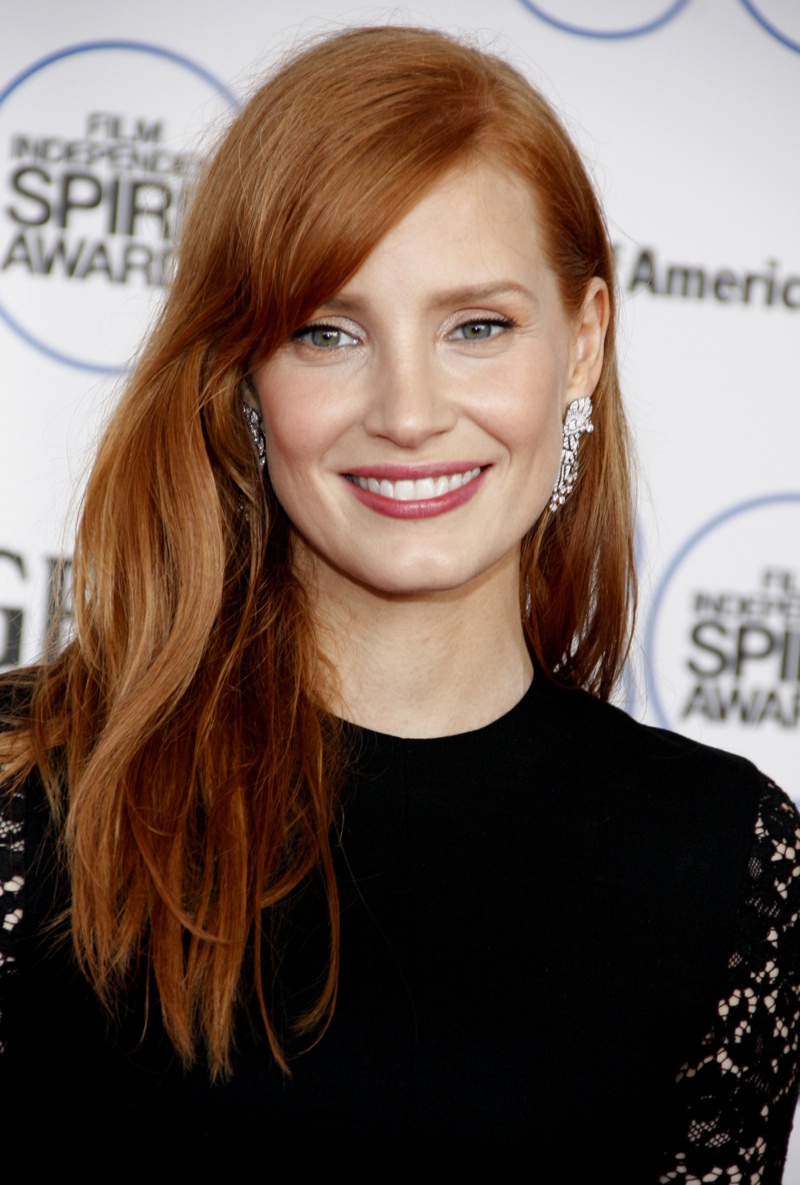 Jessica Chastain is a cool toned girl
If you are a cool tone then cooler, more blue based blushes will look best on you. If you are a warm toned girl then you need a warm based blush.
Jennifer Lopez is a warm toned girl
That nutmeg spice colored blush that looks stunning on an olive girl can look like a heavy brown smudge on a cool toned girl. If you have a cool skin tone but want to wear a more neutral blush a softer, pinky-red based buff or gentle beige-brown color can look beautiful.
The slightly blue based pink that is charming on a cool toned girl can sit up on top of an olive skin and look all wrong. If you have a warm skin tone but want a pink blush, choose a coral based pink instead of a blue based pink.
Tips
If you are using a blush with a shimmer or a sheen choose one with a gold based shimmer.
Cream blushes help to keep your skin glowing.
Look for products that give sheer, buildable color.
Blushes I love:
Charlotte Tilbury Beach Stick in Moon Beach
Lipstick Queen Frog Prince Cream Blush
No – it's not green blush! It adapts to your personal pH and gives you your perfect cheek.
Nars Orgasm. It's been around for ages, no doubt because it's so fabulous.