Florence is one of the loveliest cities in all of Europe. Famous for its medieval architecture and renaissance art, Florence has so much to see and do (and eat!).
Typically tourists all stick to a handful of sites and miss 95% of the truly amazing things to see and do here. My best-selling book Glam Italia! 101 Fabulous Things To Do In Florence takes you to more than 101 incredible places the tour bus crowds don't visit, all within a maximum 20 minute walk from the Duomo. In fact most of these places are just around the corner from where you will be anyway!
But for now let's look at 18 fabulous things to do in Florence, plus have a quick look at the magnificent Duomo.
Santa Maria dei Fiore, The Duomo of Florence
This one is a no brainer – of course you are going to visit Santa Maria dei Fiore, the Duomo of Florence. This one of the most beautiful buildings in the world and I recommend you walk past it as many times as you can while in Florence!
If you plan on climbing the dome of the cathedral be sure to book the earliest time slot possible. All access is timed entry and it gets packed all day long. The climb is steep and there are about a million steps (or 432) and in places the walls are narrower than your wingspan. Climbing the steps squished in between sweaty, smelly tourists is a total buzz-kill, so the earlier you can go up, the better!
Your OPA ticket to go up the Duomo also gives you entry to the ruins below the cathedral. These are the remains of the former cathedral, Santa Reparata. It is well worth a visit. Your ticket also gives you access to the Baptistery outside the cathedral, Giotto's Campanile which is adjacent to the cathedral and the Opera del Duomo museum, which is behind the cathedral. All are fabulous to visit and of at all possible need to be on your must see list.
** Be advised the climb up to the dome is very claustrophobic.
1. Cross Ponte Vecchio Before 10 am
The magnificent Ponte Vecchio (Old Bridge) is one of Florence's most iconic sights. The problem is during the travel season it gets packed from about 10 am when the cruise ship crowds and big bus tours arrive in town until late in the evening. So if you will be in Florence between May and October try to get to the bridge before 10.
If you are staying overnight in Florence you should visit the bridge early in the morning before the shops open (8 am-ish). The shops that line the bridge have been there since the mid 1500's. They have spectacular old doors with massive old locks, that are wonderful to see and you can only see them before opening time or later at night.
2. Explore Oltrarno
My favorite areas in Florence are on the other side of the Ponte Vecchio in the area known as Oltrarno (other side of the Arno river).
You will see vastly fewer tourists over here. It is filled with amazing little medieval streets full of artisan shops, non-touristy eateries and glorious places to stop for an aperitivo.
Florence is small and safe and you can't really get lost, so be sure to go explore!
3. Visit Basilica Santa Croce
If you only go inside one church in all of Florence, let this be the one!
Basilica Santa Croce dominates the lovely Piazza Santa Croce, not even a 5 minute walk behind the Palazzo Vecchio. There is lots to see and do here including visiting the leather school behind the Basilica. The Basilica itself is sensational. It quite possibly has the very best church art in all of Tuscany, has the tombs of many notables including Michelangelo, and has beautiful cloisters to walk through when you need a little peace and quiet.
If choosing between going inside the Duomo or Basilica Santa Croce, I would do Santa Croce every time. (And I do visit Santa Croce every time I'm in Florence – it is that fantastic!)
4. Go Walking Early
If you are lucky enough to be staying overnight in Florence I sincerely recommend getting up early and going walking before the tourists arrive. If you hit the streets at 7:30 or 8.00 am all the statues, the art, the beauty will be yours and yours alone.
You get an entirely different appreciation for this gorgeous city when you can see it uncrowded. If out early be sure to visit Ghiberti's Gates of Paradise, the bronze doors of the Baptistery that face the Duomo. All day long they are hidden behind layers of tourists so you can hardly see them and definitely can't get a clean photo of them.
At 7:30 in the morning they belong to you.
5. Eat Panforte
This amazing cake is actually from the Siena area but you will see it everywhere in Florence. Made from dried fruits and nuts, peppery spices and honey, and just enough flour to hold it together. A slice of panforte with your morning cappuccino is about the best breakfast you can have in Florence. Or anywhere else for that matter.
6. Buy Leather
If traveling around Italy be sure to buy leather goods here in Florence. Florence leather is coveted and famous all over the world. Everywhere you go you will see leather jackets, handbags, shoes, belts and wallets.
In my book Glam Italia! 101 Fabulous Things To Do In Florence I have a chapter on how to buy leather. It tells you what to look out for, terms you need to know, my specific tips to make sure you get a great buy and don't get ripped off, what you should be buying specifically in Florence, and I also give you my favorite shop to visit for leather.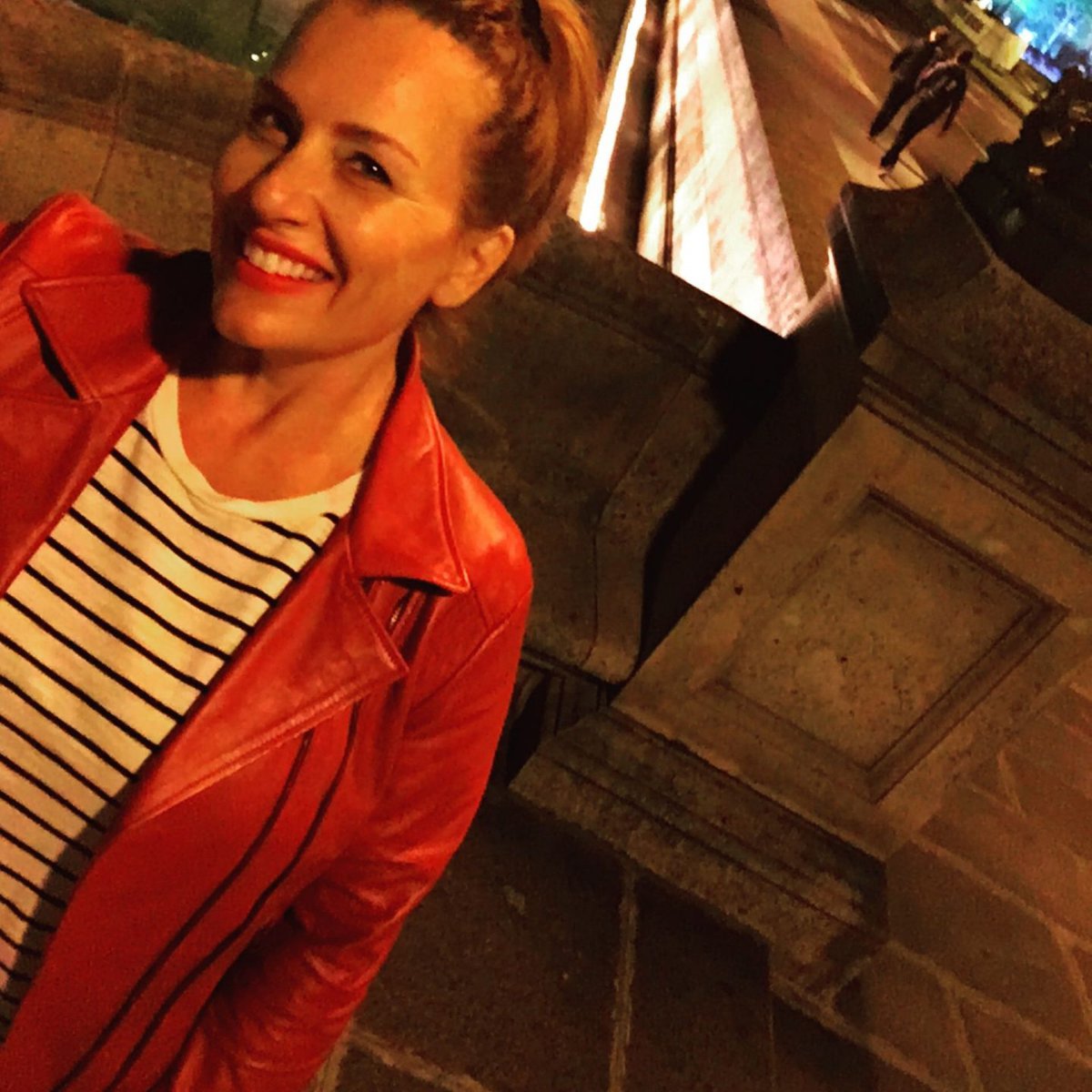 My favorite item in my closet is a red leather jacket I got several years ago in Florence. It has been all over the world with me, just keeps getting better and better with age, and still feels like butter!
7. Visit At Least One Museum
Florence has really fantastic museums. Everyone knows about the Uffizi and the Accademia but few know about the others. Which is quite clear when you walk in and see almost no one there!
In Glam Italia! 101 Fabulous Things To Do In Florence I tell you about some of my favorite museums that fly below the radar of the tour bus crowd. There really is something for everyone. From art museums to Roman treasures to Leonardo da Vinci's amazing creations to a super creepy anatomy museum to a museum of weapons – there are so many to choose from! Two of my absolute favorites are the Bargello and the Bardini. I tell you about them in the book, but you can also google the best museums in Florence and add at least one to your travel itinerary.
8. Take The Secret Passages Tour at Palazzo Vecchio
This is my favorite tour to do in Florence and I take most of my Glam Italia Tour groups on it too. The tour is at the Palazzo Vecchio and takes you inside the walls of the palace to see the secret rooms, secret doorways and escape routes, and secret passages. You get to go up into the rafters about the Salon of 500 (which you see in the movie Inferno) and end up n the Medici apartments and living quarters in the palace.
The tour only takes about 90 minutes but it really is fascinating and fantastic and I have never taken anyone on it who hasn't been completely blown away by it!
Book the tour at the Palazzo Vecchio box office.
9. Shop.
Florence has some of the best shopping in Italy. And not just the leather jackets, bags and handmade leather shoes. Florence is an artisan paradise, with little boutiques scattered throughout its medieval streets. From housewares to clothing to lingerie to jewelry – you name it, it's here.
Plan to spend a little time in the markets and boutiques, do some Christmas shopping, and treat yourself to something special. Just make sure you leave some room in your suitcase for shopping in Florence!
10. Follow The Medici
Florence is the city of the Medici. This family was not only responsible for the Italian Renaissance art movement but also the Renaissance architecture of Florence.
I go into this in depth in Glam Italia! 101 Fabulous Things To Do In Florence. Keep an eye out for the Medici crest everywhere, and be sure to check out their three palaces in Florence linked here.
11. Book A Licensed Private Guide
Rather than be part of a giant big bus tour I am a huge advocate of hiring local guides to show you around. It is extremely difficult to become an official licensed guide in Florence. They have to have a degree, be multi lingual, go through a very intense training program and even then very few are awarded the coveted license.
A licensed guide can take your good travel experience and make it truly outstanding. They always know 1000 x more than just the tour they are taking you on, and pepper your experience with endless anecdotes and insider secrets, point out so many little details you would never otherwise notice and can answer every question you could ever think up. On top of crafting an amazing experience specifically for you and your little group they will also tell you about the best places to stop for an aperitivo, a coffee or a meal.
In Glam Italia! 101 Fabulous Things To Do In Florence I give you a link to download a PDF of the 5 private guides I personally use in Florence for my tours. It has their bio's, photos, and all their contact info.
Want to know more amazing things to do in Florence? Download my free Secret Florence PDF to get the scoop on my favorite restaurants, chic bars, jewelry shops and more not-to-be-missed places! Get your Secret Florence PDF here
12. Go On An Aperitivo Tour
It's no secret that apertivo hour is my favorite time of day in Italy. In Florence there are some absolutely incredible wine bars to enjoy aperitivo hour – a glass of wine or cocktail served with a selection of nibbles. There are also lots of tourist-centric aperi-trash bars which you should avoid like the plague.
I tell you my personal favorite places to enjoy an aperitivo in the book but another option is to take an aperitivo tour with a licensed guide. These are tremendous. The guides are often fully qualified sommeliers and will not only take you to places you would never otherwise know about – true insider secrets, but will also guide you on which wines to order and which foods to pair with them.
This is a quintessentially Florentine experience and you will love it!
13. Go Up High For Sunset
Florence is a city with exceptional views. I always recommend planning every sunset ahead of time to make sure you have a fabulous view of the colors as the last of the un washes over Florence for the day. I promise you you will never, ever forget it!
Whether walking up to Piazzale Michelangelo or San Miniato al Monte for the view alone, or going to a rooftop bar for a sunset aperitivo, plan ahead and get there a little early be sure of getting a good spot. (Again, I have a chapter on my favorite places to watch the sunset in the book.)
14. Eat Lampredotto.
Lampredotto is the most Florentine of street foods. You will see food trucks selling them all over town and you really must try one while in Florence!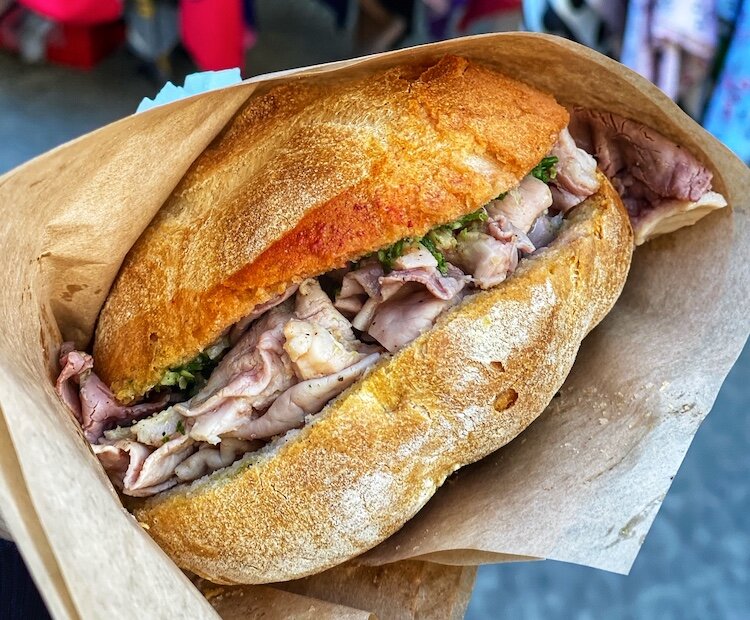 Find out all about Lampredotto in this blog post.
15. Get Off The Beaten Path
Florence is a very small city and is easy to walk around. You will find that 95% of the tourists all stick to the same handful of places, which means those spots get very overcrowded, but everything else is wide open for you to enjoy exploring. The GPS on your phone will easily guide you back to the Duomo should you get lost, and you will never be more than a 20 minute walk (maximum).
Glam Italia! 101 Fabulous Things To Do In Florence actually has more than 101 fabulous places for you to explore, most of them away from the crowds. The best experiences you will have are the ones that happen off the beaten path, or away from the crowds. From the most sensational art to quiet piazzas to enjoy a coffee in, palaces, museums, churches and shopping, the best of Florence happens just off the beaten path!
RELATED POST: 10 Fabulous Day Trips From Florence By Train
16. Enjoy A Green Space
If you will be in Florence for more than just a day trip I definitely recommend enjoying at least one of the city's nature spaces. Be it the Boboli Gardens, The Rose Gardens or the Bardini Gardens (for starters!) you just can't beat a little peace and quiet combined with views of this historical city.
It is really easy to get tourist burn-out is a city with this many day trippers, but even just a short time a
17. Only Eat Artisan Gelato
Did you know that some of Italy's best gelato is in Florence?
Typically tourists stop at the chain store, factory manufactured gelato spots adjacent to the big tourist sites, places no self – respecting Italian would ever eat at. Yet right around the corner there will be an artisan gelato shop.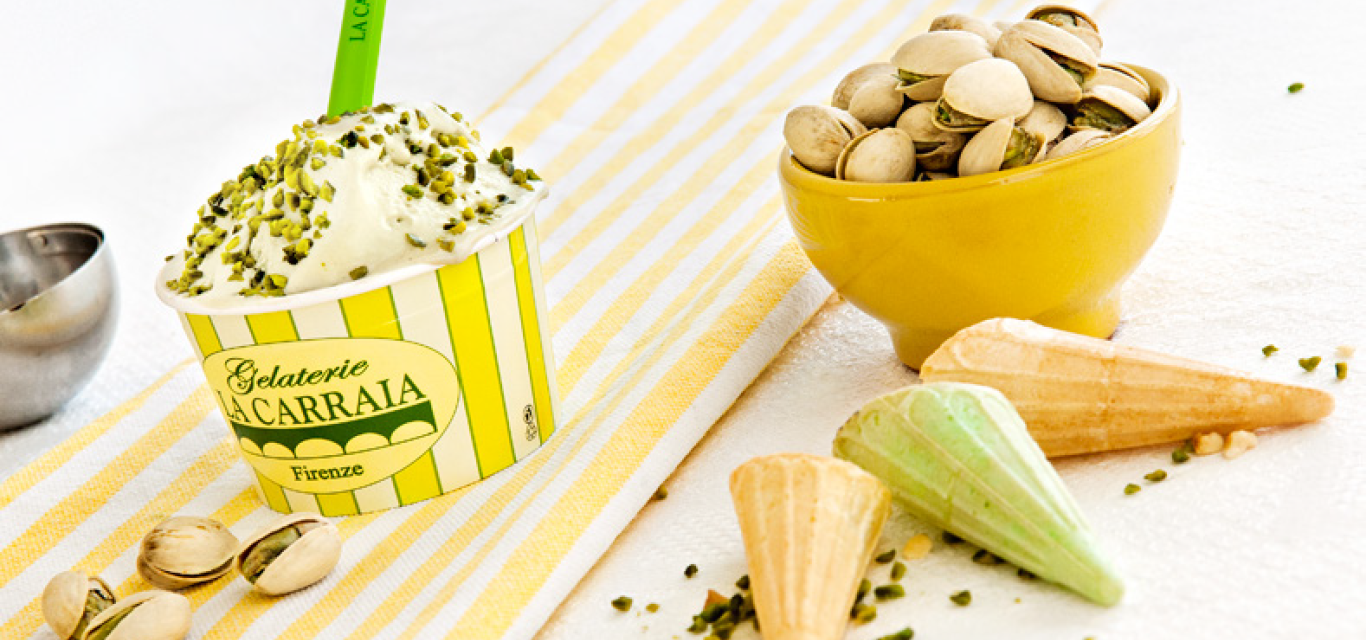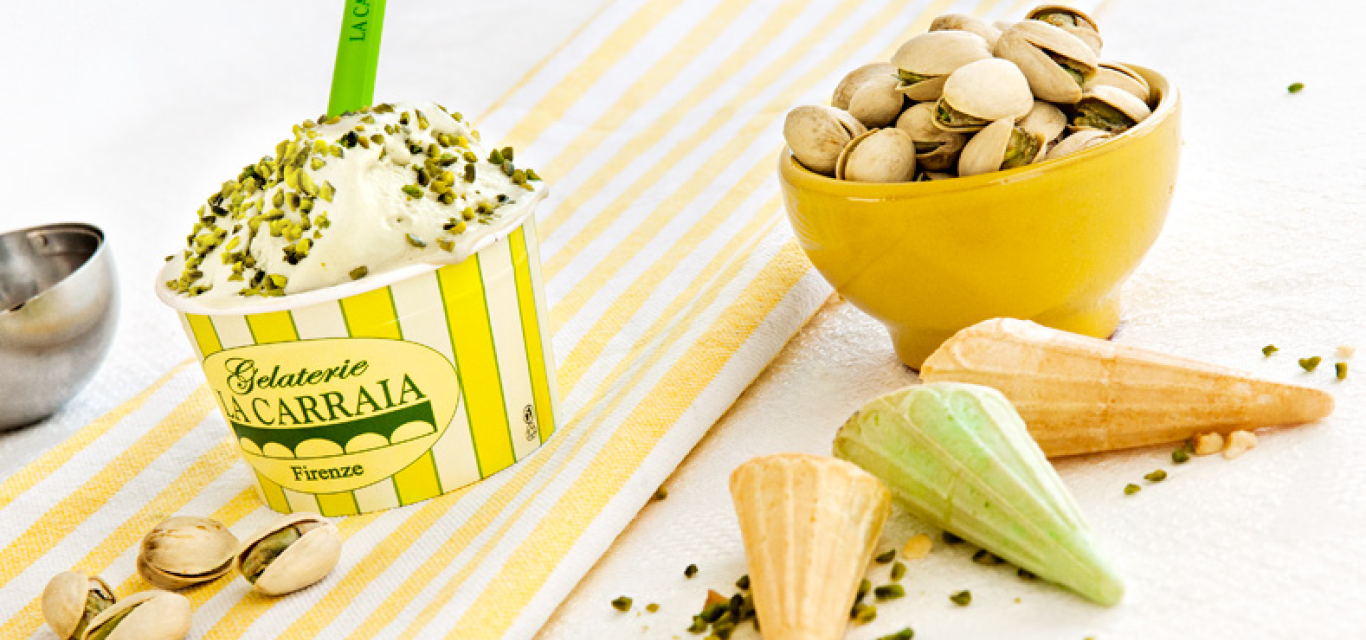 Artisan gelato is the absolute best in the world. Handmade in small batches, normally on site, and always with seasonal, fresh ingredients. Florentines love gelato and will only eat the real deal artisan kind, so there are artisan shops quite literally everywhere. And in almost every case the real stuff costs the same as the artificial gelato, so you might as well taste the quality version!
My book tells you about my favorite 10 gelato shops in Florence (such as Perche No! and Carraia) and what flavors you really must try. In the meantime this post tells you all about artisanal gelato and why you must only buy artisanal when in Italy!
18. Walk At Night
Florence is a very safe city to go strolling at night. Every evening you will see both locals and fellow travelers out for walks, taking in the beauty of the city and no doubt imagining the centuries of life that have taken place on these very same streets.
By night Florence takes on a magical hue, and is quite frankly, breathtaking. Not only do I recommend a long after-dinner amble, but I also have another piece of advice: look up.
You will be amazed at the frescoes you see on the walls and ceilings of the private palaces and apartments throughout the city, visible from the street only when the lights are turned on inside at night.
Join my Private Members Newsletter for more tips on traveling in Italy, secret towns the tour buses don't visit, specialty foods and festivals you won't want to miss out on, and much, much more! Twice each month you'll get a secret slice of Italy in your inbox. Join here
Save this post to Pinterest with this pin: