If you've been following this blog for a while you'll already know I love Colleen Rothschild skin care and haircare products. I love them in my regular life, but also when I travel.
This post contains affiliate links, see disclosure for details.
I have a discount code that you can use throughout the year, CORINNA20. This gives you 20% off anything that's not already discounted, which during the year is a smoking deal. But I just got notice that there's a big sale for Black Friday and Cyber Monday over at Rothschild. From what I can see it's 30% off, site wide, along with special deals which are incredible! The discount codes are at the bottom of this post.
The MVP Cleanser
My absolute ride or die product is the Colleen Rothschild Radiant Cleansing Balm. I can't do without it. It travels the world with me (in a smaller container) and I always have a backup tub of it in my bathroom closet, A.K.A the makeup artist stock room. (In my other life I have been a makeup artist for 30+ years)
Here's what I love about it:
It stays in this balm form until your emulsify it either in your fingers or on your face. This makes it the most perfect product on the planet for travel.
It dissolves makeup (even waterproof products!) and cleanses skin, all in one luxurious step.
It is super gentle even on sunburned or wind burned skin.
It seems to work on all skin types, from dry skin to stressed out or sensitive skin, normal to oily skins, it just works.
It's super concentrated, so a tub lasts for ages. I normally buy 2 tubs in the Black Friday sale and they get me through most of the year.
I can easily scoop enough for 8 weeks travel with my Glam Italia Tours in Italy, into a small travel sized tub and it lasts. Because it is in a balm form it doesn't leak or spill in your skincare bag.
Once you've cleansed with it, your skin doesn't feel pulled or tight – it feels nourished, like you've just had a facial.
Get Radiant Cleansing Balm in the Black Friday sales for 30% off here.
Favorite Travel Moisturizer
If you've ever traveled to Italy in the summer you'll already know it's very humid. So if you want your skin to stay hydrated but not have your makeup slide right off, you need a product that works well in heat and humidity. I travel with Colleen Rothschild Sheer Renewal Cream, which despite its name is actually a lightweight product that still packs a punch.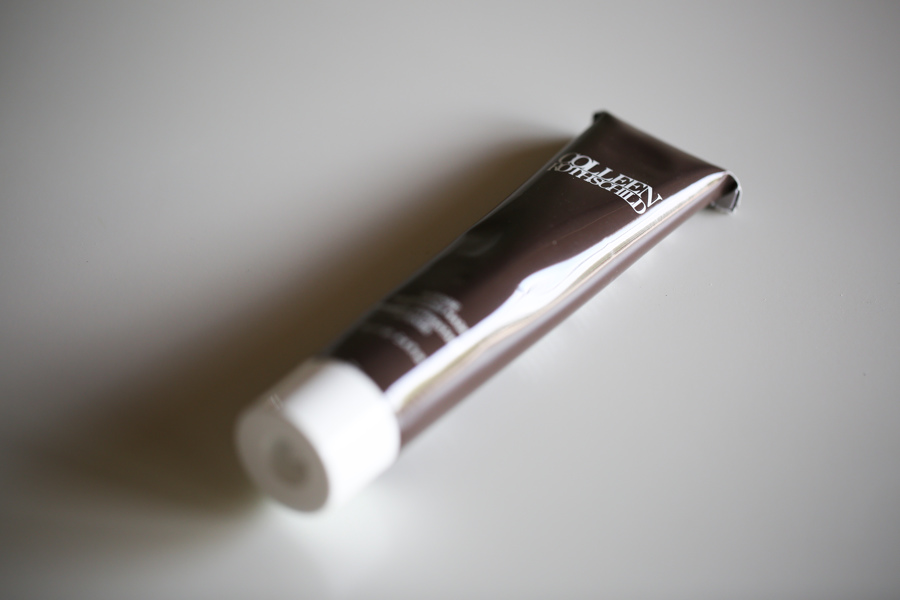 Here's what I love most about it:
It has a lightweight texture, yet still gives your skin ample hydration. (Skin that isn't hydrated enough looks old. So let's keep our skin looking young!)
It has an almost powdery finish, so makeup doesn't slide off.
It gives your skin protection from environmental pollutants
It somehow burs and diffuses fine lines, which also helps you look more youthful.
I travel with the travel size version, but even the full size tube packs well, and neither size leaks in your skincare bag.
Facial Oil #9
I have used this facial oil for years now, and absolutely swear by it.
Facial Oil Number 9 is made up of 9 transformative oils that work together synergistically to moisturize and nourish your skin on a deeper level. I use this one at night, after my nighttime moisturizer. It doesn't have an oily finish, so doesn't wreck your pillowcase.
Here's what I love most:
It gives your skin a super boost. My skin is naturally dry, so drinks this up in a second.
It doesn't have a greasy finish.
It comes in a pump action container, so doesn't spill or make a mess.
The full size isn't too big to travel with, although I use the travel size when I'm not at home.
If you get windburned or sunburned it gives you extra soothing results.
Travel Sized Products
If you don't want to make a huge commitment but still want to try the Colleen Rothschild skin care products, I recommend getting the Discovery Kit. This is a kit with 7 products in travel sizes. There are the three products above, as well as a make, a night cream and a skin polish. There are several other travel kits, but this is my favorite. On Cyber Monday there is a mega discount on the Discovery Kit
** I refill the Radiant Cleansing Balm travel size tub from my full sized one as needed.
Black Friday and Cyber Monday Discount Codes
From November 18th – 26th: To get 30% discount site wide on Black Friday us the code BF22
Cyber Monday: from November 27th-29th to get 30% discount site wide, PLUS special deals including a mega discount on the Discovery kit, use the discount code CM22