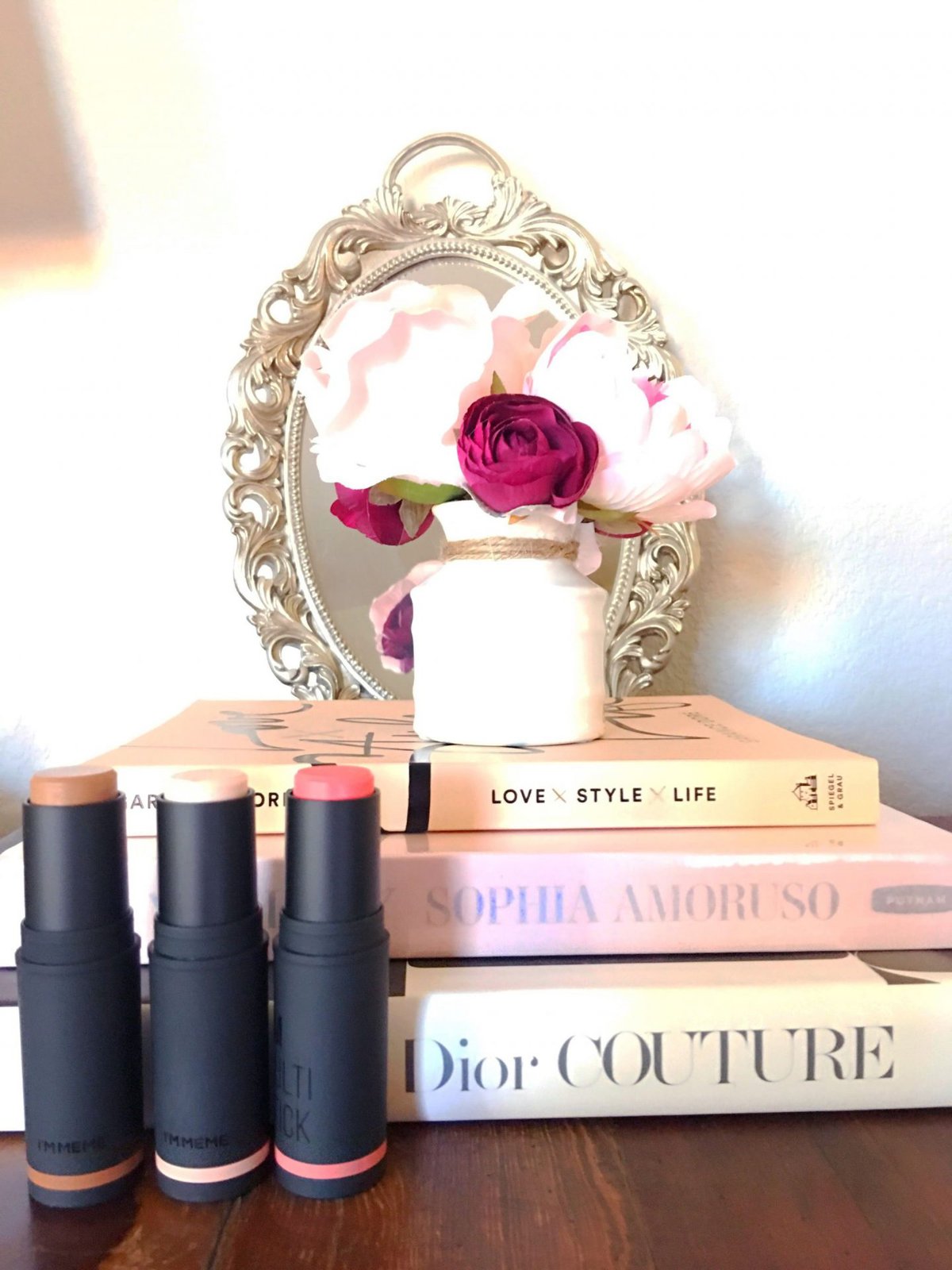 In my makeup artist life I am obsessed with creating a perfect complexion, and perfect cheeks.
To me the perfect cheek has a subtle glow of highlight, always with a cream product, never with a sparkling powder.
This post contains affiliate links
I love to highlight, or create a soft glow cream products like Marc Jacobs Glistening Illuminator Spotlight 700 or Memebox's I'm Multi Stick Highlighting Luster Beam. I add a little depth below the cheekbone with a tiny bit of Memebox I'm Multi Stick Shading, and I always seal the deal with a gorgeous, glowing cream blush. From Nars, to Mac to Charlotte Tilbury to Memebox – I can't get enough.
I just received an order from Memebox with a re-order of these three products (and a ton of skincare products!). I've been using them for a while now, both in my pro makeup kit and on myself. They are my favorite thing! And at $15 each they don't break the bank. They're called I'm Multi Stick, and they are multi purpose products.
I have some coffee table books on my nightstand at the moment, Dior Couture
 from Rizzoli, Nasty Galaxy
 by Sophia Amoruso, and Love Style Life
 by Garance Dore