We just had a fantastic trip to Caye Caulker in Belize. I was there to do makeup for a destination wedding, but managed to have a few days vacation built around it.
Caye Caulker is teeny tiny,  very rustic, and quite beautiful. There are no cars on the island, just golf carts. The roads aren't paved, instead looking beach perfect with their white sandy dirt. You can walk or ride a bike pretty much anywhere in 10 minutes. The people are really friendly, the food is fantastic, and everyone knows everyone.
Here are 9 things to do on Caye Caulker:
Rent a bike.  Caye Caulker's motto is "Go Slow", making leisurely bike rides the perfect way to explore!
Rent a paddle board . The ocean is pretty calm and shallow around the island, especially of off front street, making it a great place to try paddle boarding if you are new to it, and fun to mess around if you've done it before.
Go snorkeling. The world's second largest barrier reef is off the coast of Caye Caulker making for some fabulous snorkeling opportunities. Whether you are staying inside the harbor, going out to the reef, or heading to one of the other islands snorkeling is a must.
Read about what to eat on Caye caulker here
A word to the wise – use the highest number SPF you can find, and keep reapplying! The sun is ferocious this close to the equator, and the water magnifies it. We all got burned.
Take a day trip on a boat. We went to a tiny private island called Goffs Caye with a company called Anda De Wata. It was amazing!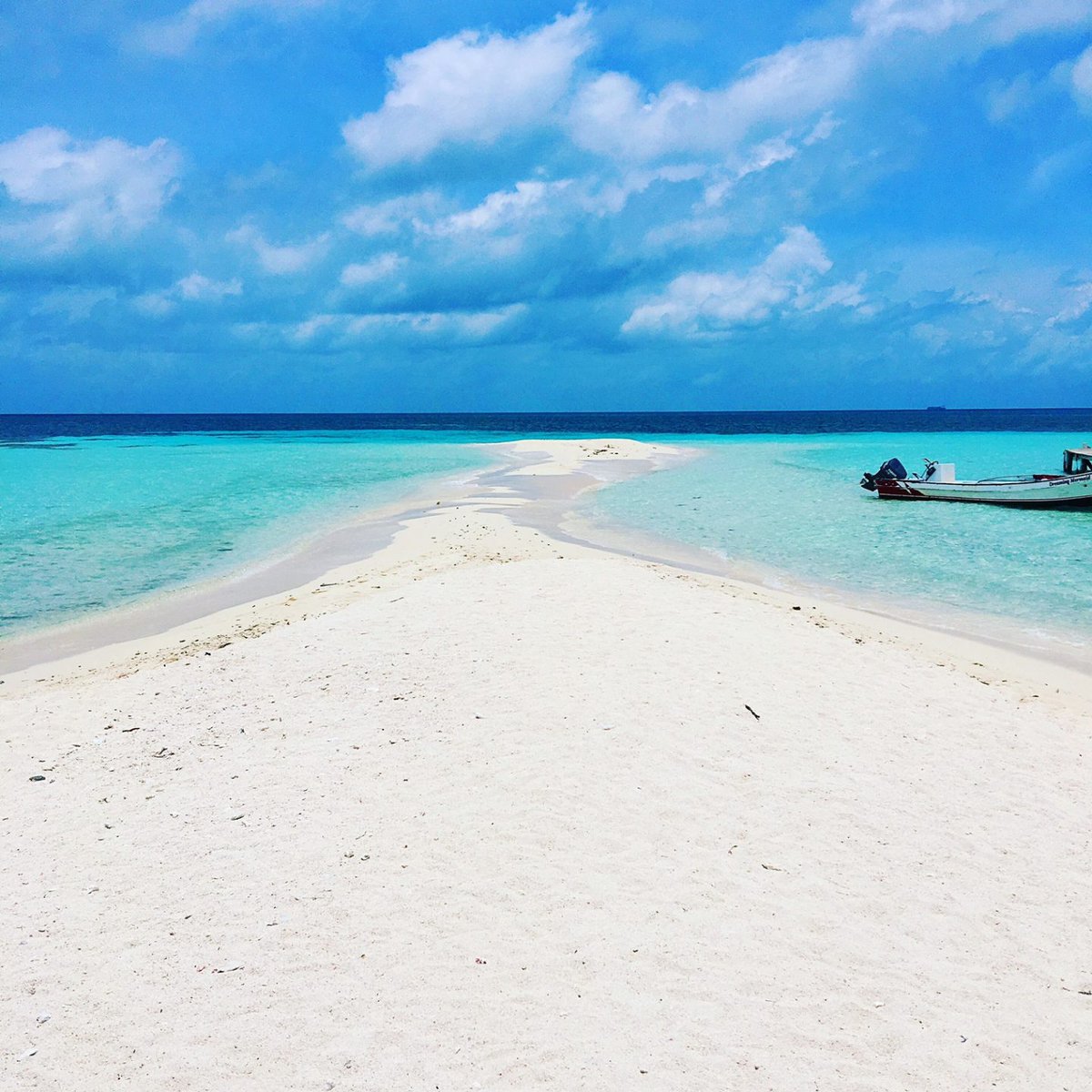 Snorkeling, swimming, boating and lunching on the beach, this was perhaps my favorite day of my trip. Goffs Caye is spectacularly, ridiculously beautiful, so much so that you can't quite believe what you are seeing. And there was no one there, just us.
Find places to stay in Caye Caulker with Booking.com
Go to Koko beach.
Everything I had read said that the Split was the place to be, but I wasn't so taken with it. It doesn't actually have a beach, and the food and drink options were crazy expensive. From the back street side of the island you can catch a free boat to the other side of the split to Koko beach, a new resort style man made beach.
The sand is soft, there are lounge chairs, water hammocks, thatched roof docks, one of which has swings that let you swing out over the ocean. They play island music, have drink and food service, and it's a great place to spend some island time.
Eat at Wish Willy. This is a cool, vibey joint just before the split, where you eat outside under the trees. The food is amazing. Everyone knows Wish Willy – you will have no problem finding it.
Go Kitesurfing. I didn't get time for it this trip but next time I will for sure. The bay breezes that hit the inner harbor each day make for some good kitesurfing. 
Cool Off With Coconut. Stroll along front street and you will find tons of vendors selling icy cold coconuts. There is quite honestly nothing more refreshing!
Do Nothing. There are hammocks everywhere on Caye Caulker. Grab a coconut, get comfy in a hammock under a tree, take in the view of the ocean, and do absolutely nothing at all.