Do you have a coffee lover to buy gifts for this holiday season?
I'm a huge coffee lover. The best part of getting up each day (I am NOT a morning person!) is making coffee. Most days I use a French Press to make my coffee, with one of my two favorite Italian coffees. I am not a Folgers girl and after spending time in Italy I don't like American drip coffee anymore, so I got rid of my 12 cup drip coffee maker years ago.
The other way I make coffee at home is with my Nespresso machine. I only got mine last Christmas, even though I  had been wanting one for years. My favorite Nespresso coffee is Arpeggio, a full bodied, rich, but not too strong blend. If you are going to Italy anytime soon you can stock up on Nespresso pods for only 35 cents each instead of 70 cents here in the USA. Be advised that the Vertuoline machines aren't sold in Italy and you can't buy Vertuoline pods there.
Related Post: How To Order Coffee In Italy
Gift ideas for the coffee lovers in your life.
A French Press.
French Press coffee makers are fabulous. The standard size makes 2 to 3 cups of coffee. They are very chic to bring out when you have guests over for coffee, but are also wonderful for daily use. Typically you will make stronger coffee in a French Press than in a regular drip coffee maker.
I'm loving this copper French press from Target! It is very sleek, makes a gorgeous looking gift, and is only $24.99 I have Bodum Chambourd French Press,  which is silver colored. It costs a little more at $39.99, but I have had it for more than 20 years, so it has been worth it's weight in gold. Both of these, plus a huge variety of others are available online at Target.com
A Nespresso Machine
This is a great way to make an Italian cup of coffee. Where Keurigs make large cups a Nespresso is designed to make espresso style coffees. You can make cappuccinos, macchiatos, lattes etc using the Nespresso as the base for your coffee. There are several different Nespresso machines to choose from. I loved the look of the Vertuoline machines, but the coffee pods were more expensive so I went with the Inissia model. You can see it here. Its a smaller model, but is everything that I need. I love it. I didn't know that Target carried Nespresso until writing this post, but they have a great selection of them to choose from! You can see them all here.
A Moka.
A moka makes Italian stove-top espresso, or what Italians just call coffee. The coffee is strong but really, really good! The Moka Pot pictured above is the Bialetti Moka Pot, which retails for $34.99 at Target.com and comes with free shipping. You can also find other Moka pots online at varying price points at Target.com
Related Post: How To Make Italian Coffee In A Moka
A Milk Frother.
To make a cappuccino or a latte you need a milk frother. I didn't think I needed one until I got one – now I can't imagine mornings without it! I prefer freestanding frothers to the ones that come attached to a coffee machine. They are easier to clean, and in my opinion the fewer gadgets attached to your coffee machine, the fewer things there are to breakdown. The Cuisinart Tazzaccion pictured above is just fantastic. I definitely prefer the electric frothers to the hand held ones, as they make a thicker foam. See a selection of milk frothers here.
A Keurig
Keurigs are designed to make a full cup of coffee, in a speedier, more efficient way than a drip coffee maker. Choose between a small Keurig for just one person, or a larger model like this one pictured above. There are lots of models to choose from, you can see them all here at Target.com
Keurig Coffee Pods.
There are endless choices available for K cups (the coffee pods that go inside your Keurig). I used to have a Keurig like the one pictured above, and would have K cups for coffee, cocoa/hot chocolate for my son, apple cider – all kinds of things! You can see an assortment of K Cups here at Target.com
 Keurig Refillable Pods.
Buying pods for each cup of coffee you are planning on drinking each day can get expensive. You can buy re-useable, refillable pods that you can fill with your favorite coffee, and cut the cost down. There are several to choose from and you can see them here at Target.com
Keurig Accessories
There are all kinds of accessories available for Keurigs, from drawers to hold your K Cups to carafes, to all manner of gadgets. If your coffee lover already has a Keurig you can check out potential accessories here.
Nespresso Pods
You can buy assorted Nespresso coffee pods, flavored coffee pods, or choose to just get your favorite. The darker color the pod, the stronger the coffee. My personal favorite is Nespresso: Arpeggio.   (Arpeggio is the purple colored pod.)
A Coffee Bean Grinder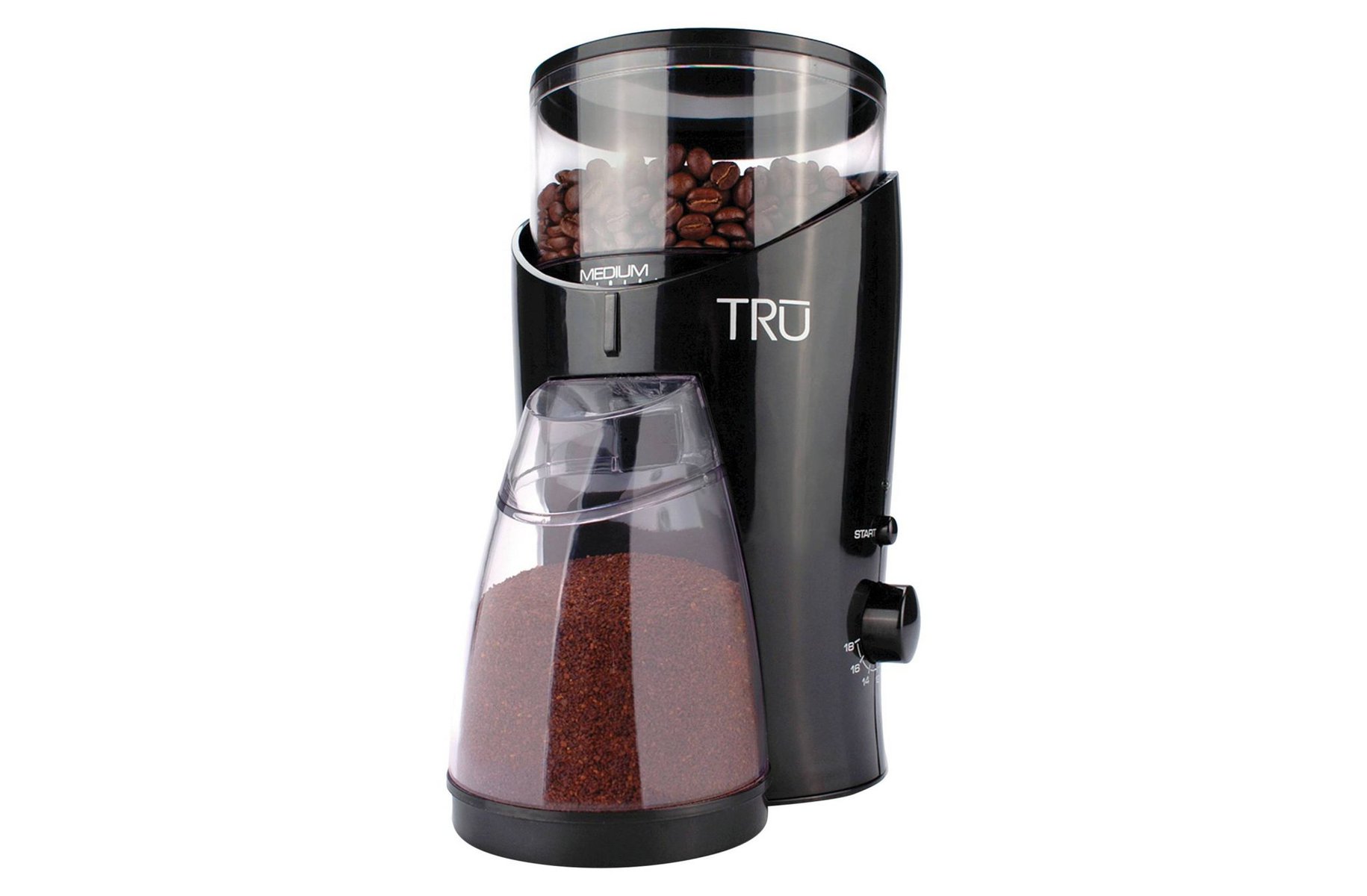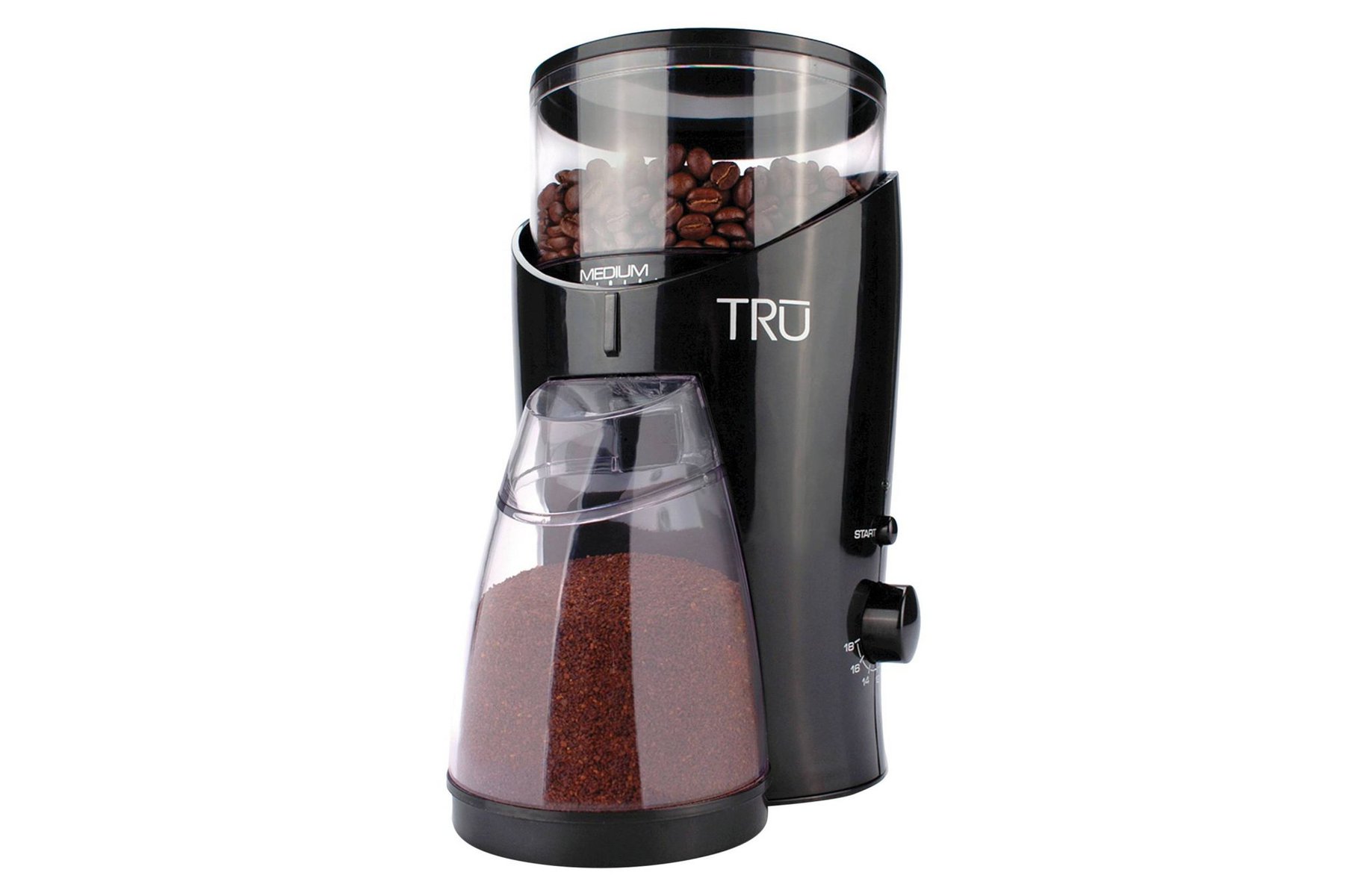 To get the richest, most aromatic coffee you need to start by grinding fresh coffee beans. If your coffee lover enjoys freshly ground coffee beans you cannot beat this chic, sleek coffee bean grinder from Tru. The Tru Burr Coffee Grinder is only $34.99 at Target.com. You can see Target's full selection of coffee grinders here.
Italian Coffee.
My two favorite coffees are Lavazza  Crema E Gusto
andIlly , both from Italy. If you come to my house for coffee chances are you will be having one of these. Or a Nespresso – I will let you choose!
Biscotti
You can't beat a biscotto with your morning coffee! If you are buying coffee centered gifts, add a box of Biscotti to the parcel. Your coffee lover will appreciate it!
Most of the above items are available online at Target.com