By the time a long, fun summer comes to an end your hair is thrashed.
image via Hair World Magazine
Sun, surf, and chlorine all do their damage to your hair. Perspiration through your scalp, dry shampoos and all the products you use in your hair can gunk up your scalp. The combination of these things can leave you with dull, damaged, color challenged hair, so in order for your hair to look luscious for fall it's time to the following four steps: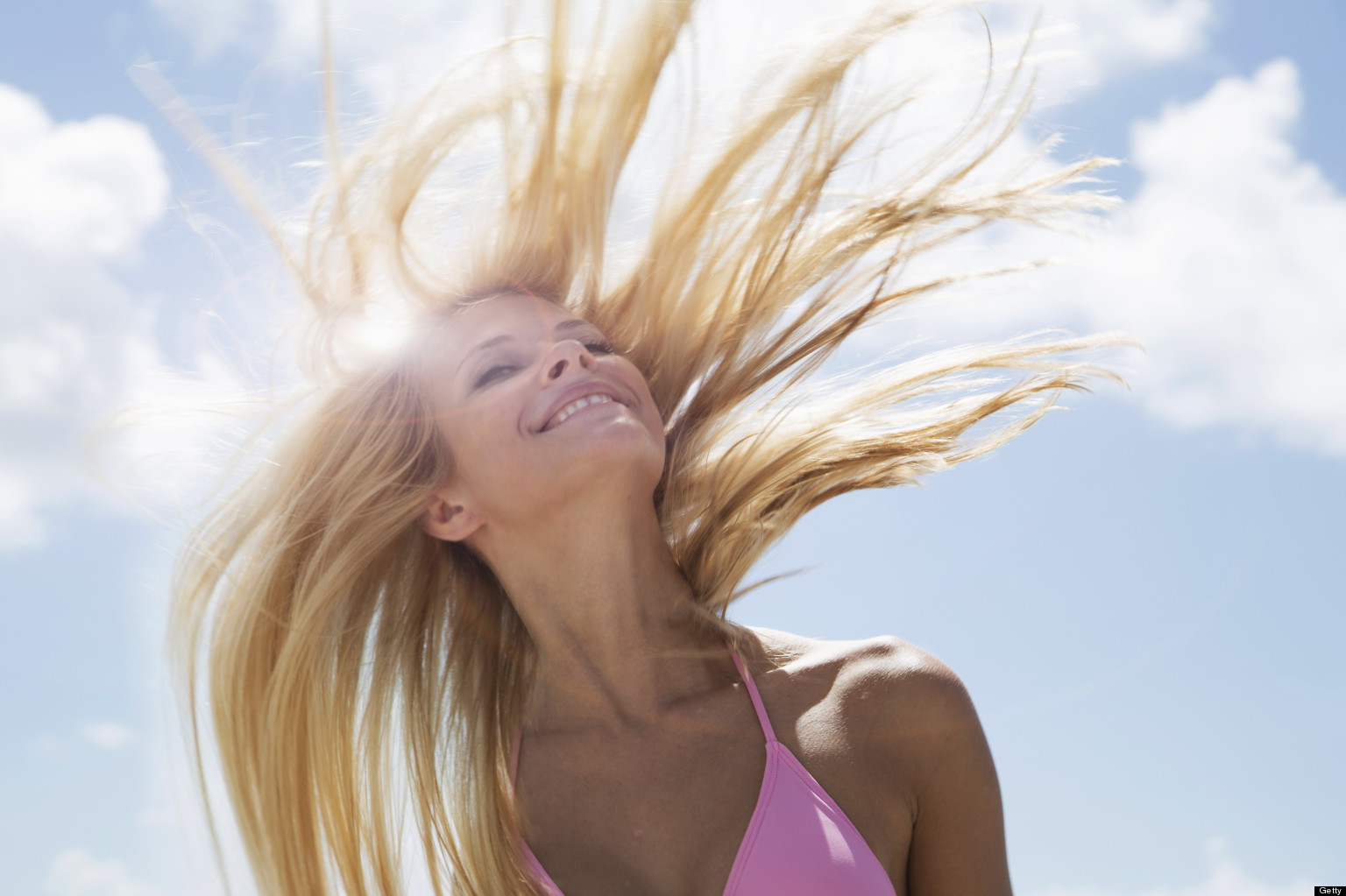 Image via Huffington Post
1 Microderm Your Scalp
My hair dresser turned me onto this and it is one of the best hair tricks I have ever learned. Just as the skin on your body and on your face need exfoliating, so does your scalp. When your scalp gets a build up of products and dead skin and sebum it can start closing over the follicle, and hair gets thinner and loses its luster.
Using a microdermabrasion treatment at the end of summer clears your scalp and makes way for your hair to grow thick and shiny.
It's a great thing to do pre having your hair colored, and my hairdresser has me do it at the end of each season. You won't believe the difference in your hair and how bouncy it gets after one of these treatments!
I use Nioxin Scalp Renew Dermabrasion Treatment. I order it on Amazon.
2. Get Cut.
When summer is over it's time to get a really good cut.
Refresh your shape, get rid of damaged, split ends and get some new movement in your hair for a fabulous fall look.
3. Masque It.
Summer dehydrates your hair. It losses its luster, gets lank and dull and gets dry dry dry. Show your locks the love by using deep conditioning treatments and masks. My hairdresser makes me use a heavy duty conditioning treatment every time I shampoo, but you may want to do it every couple of weeks or so.


When I want to spoil myself I use Oribe's incredible Masque For Beautiful Hair available at Space NK
I use lots of Bumble and Bumble products, including their Mending Mask.


I also love Moroccan Oil Intense Hydration Mask. Not only does it make your hair feel beautiful, it smells divine too!
4. Color It.
As fall approaches it's time to change up your color. Ashy, white and platinum blondes need to soften down to soft beige blondes, brunettes can add in a little warmth. Maybe you want some balayage, maybe you want a major change, or maybe just a little toning. Regardless, it's time to work your color!