TREIZE A BAKERS DOZEN
I'm going to let you in on a little secret. I have a special little lunch place in Paris that no one knows about. It is an absolute treasure, and you need to experience it for yourself.
On the Rue St Peres, not far from the Blvd St Germain there is a passageway next door to a paper shop. 
You pass a flower shop to get there, and it is opposite the Da Vinci cafe.
The passageway has antique shops, and if you look up, wonderful ceilings.
At the end of the passageway is the loveliest spot to stop for lunch with your friends. It's called Treize (13) A Baker's Dozen.
As a rule I believe in eating only the food of the nation you are visiting, but I make an exception here. Treize offers a glorious fusion of the cuisines of America's Deep South and France. And it is sensational!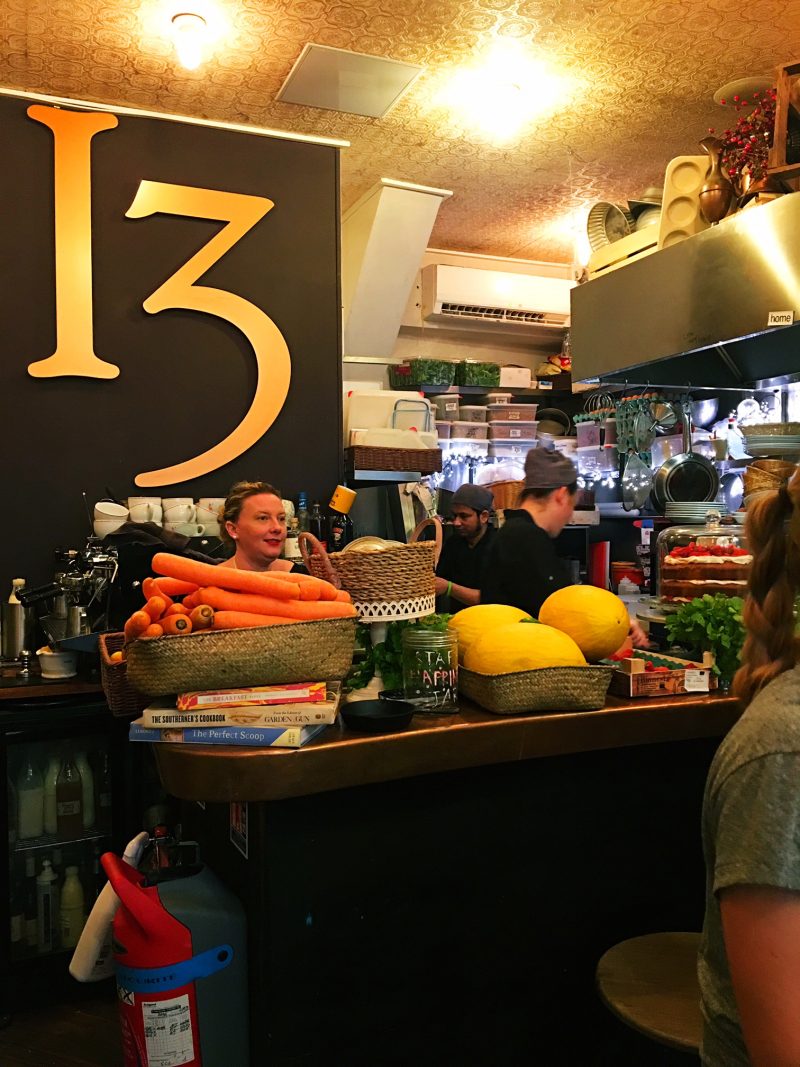 The staff here are wonderful. They welcome you, interact with you, let you know they are delighted to cook for you. They make you want to come back.
The decor is fun. Baskets of fresh vegetables sit on top of perfectly haphazard stacks of cook books. The walls are festooned with bric a brac from the south, there is a tree  with a chandelier.
I loved the large oval table in the center where random groups of guests sit together.
While I was there it held a giant bowl of fresh eggs and a large bowl of flowers.
The menu is clipped to a muffin pan.
Treize opens at 9 am for coffee, 10 am for breakfast which rolls into brunch, that then becomes lunch, and in the late afternoon they serve cake and drinks.
Did I mention the food is amazing???
Everything is organic and locally grown. Monsanto's filthy fingers haven't touched anything here. 
If you are popping in just for a coffee you won't be disappointed either. Their coffee is wonderful. They also make fresh pressed juices and teas.
Treize is a super fun place to hang out with your girlfriends, or to enjoy quality time with people you enjoy.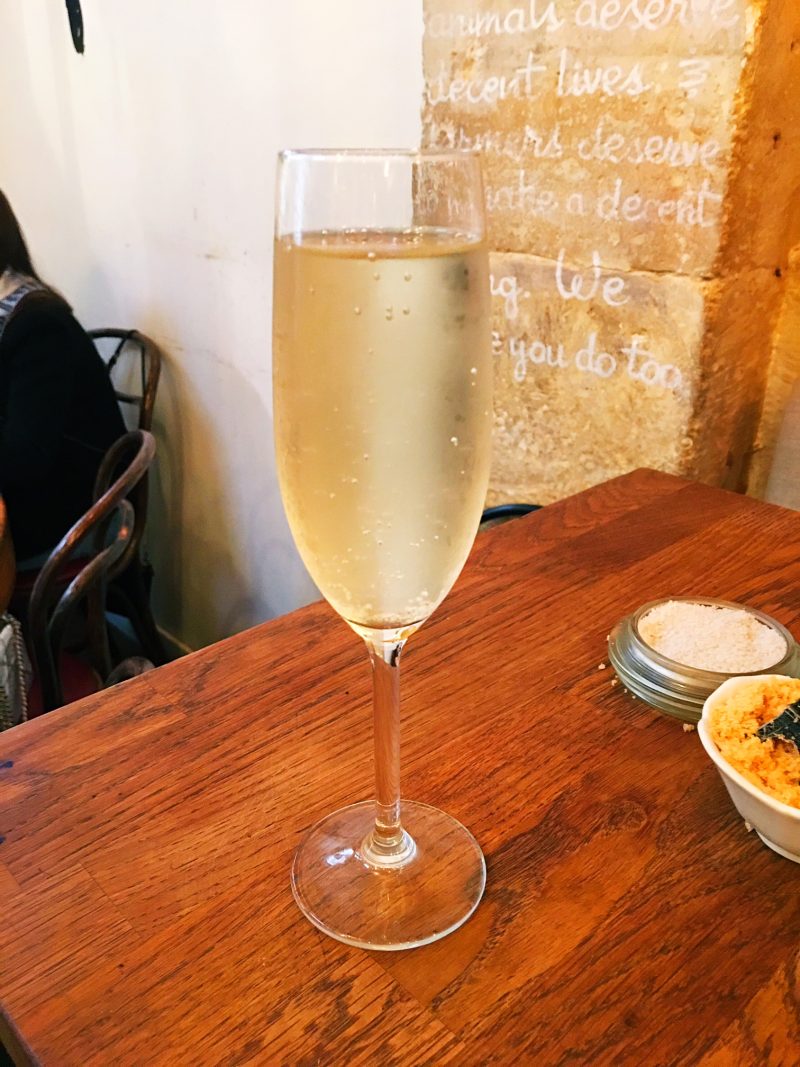 As we were walking out I was talking to a girl who lives here and had dined alone. She said she wouldn't have missed the experience for the world. Neither, we told her, would we.