Have you started your Christmas/Hannukah/End of Year gift shopping yet? I have. I always have to start early because I have so many business gifts I have to buy as well as buying for my family and friends, so I like to think everything out, pace myself, and make it enjoyable.
This post contains affiliate links. See Disclosure page.
I was super spoiled last month when my affiliate marketing company and Nieman Marcus Last Call sent me a gorgeous bonus box filled with really fantastic presents. I don't think they realize that I am a single parent, and that I basically never buy myself anything. I work all the time to keep everything running, and I don't really shop for myself. It felt like it was my birthday!
There were lots of lovely things in my gift  box, but today I want to tell you about one in particular, the Smoked Birchwood Candle from DL&Co. I had a Birch candle from this company last fall/winter, and it was my absolute favorite. I had received it as a (very well thought out) gift, and had wondered where to find one for this season. As you can imagine, I was pretty excited to find this one in my box!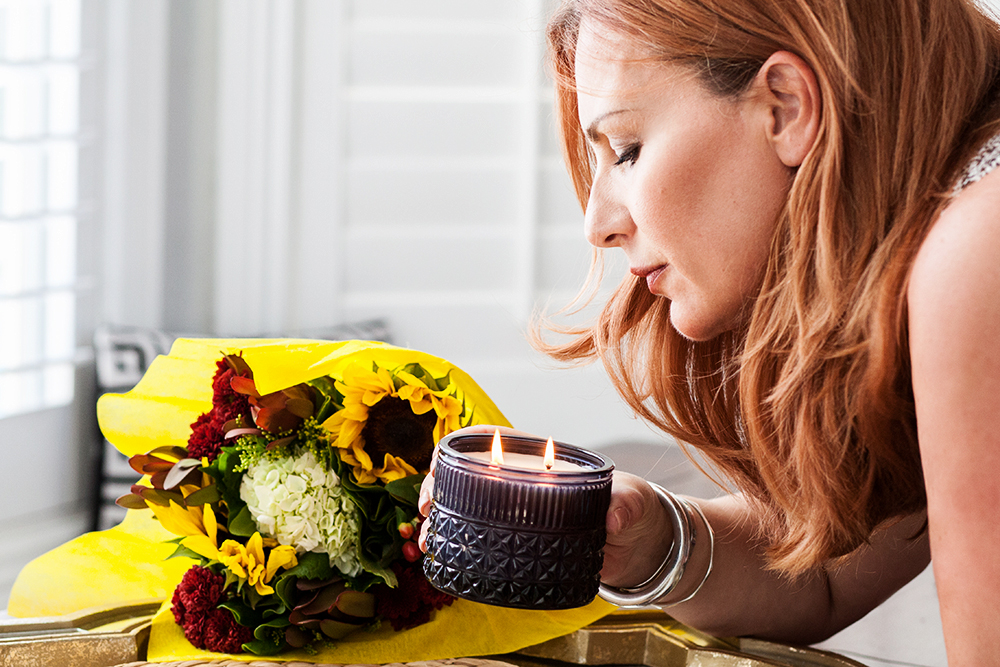 Here is what I can tell you about DL&Co candles. The fragrance is gorgeous, they last for ages, and they are super chic.
Related Post: De-Clutter, Tidy and Make Your Home Beautiful
I have candles burning all the time when I am home. Fragrance is so important in the home and in every aspect of our lives. Our sense of well being can be tied to fragrances, our memories are tied to our sense of smell, in fact perfume is the key to our memories. I adore the fragrances we attach to the Christmas season – the birches and pines. I always buy a real Christmas tree because to me the smell of the tree heralds Christmas more than anything else.
This candle has notes of smoked birch, vetivier and oak blend, cedar, earthy moss, and balsamic amber. Perfect for this time of year!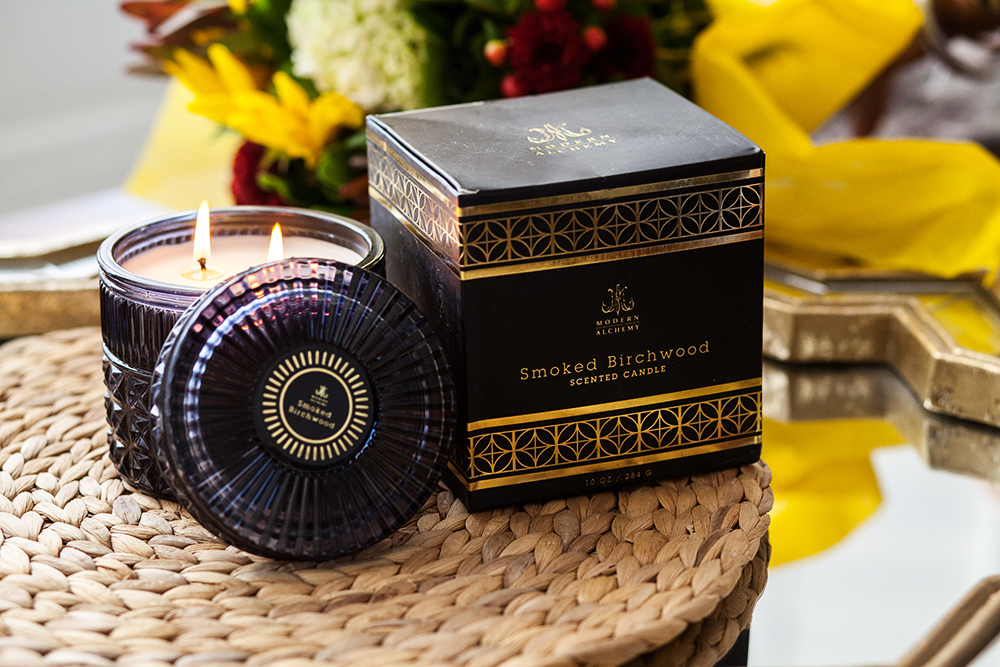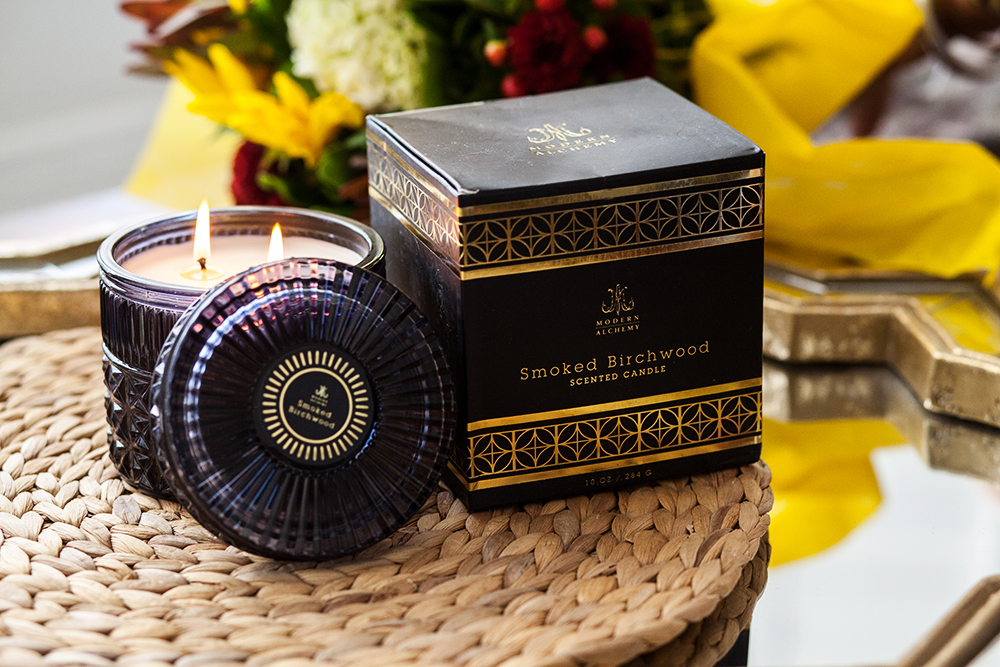 When I opened this candle I was really taken with the packaging. The box is elegant and the fluted glass jar the candle comes in is beautiful. we took these photos a couple of weeks ago and I have been burning the candle since then, so it is a little lower in the jar now. It is burning on my desk as I am writing this post, and I keep looking at the light dancing around inside the jar, bouncing off the crenellations and fluting in the glass is so pretty.
I received it as a gift but I am also thinking that these candles make fabulous gifts for people on my own list, and no doubt yours too! Nieman Marcus Last Call has a wonderful variety of candles for your home and for the homes of people on your gift giving list. Check them out here.
Related Post: Gift Idea, Sunday Riley Luna Oil
All images in this post are courtesy of Kristina Beth Photography