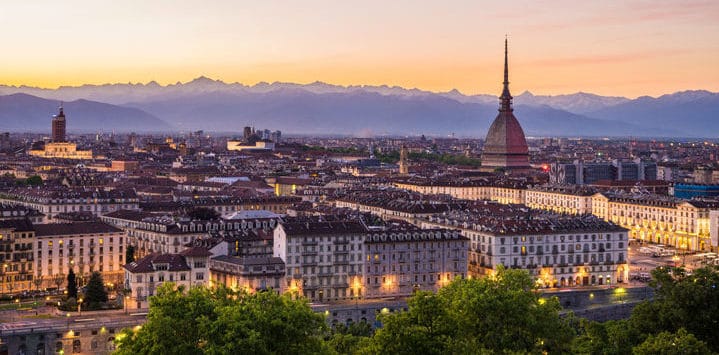 Several years ago I followed a gorgeous blog that was written by an expat living in Turin, Italy. The blog was just fabulous and I really looked forward to it arriving in my inbox each week. I would take time to curl up with a coffee and read through each glorious word, pore over each photo, and dream about the perfect trip to Torino.
Then one day, poof! it disappeared. Gone as if it never existed. Over the years I have searched to try and find it but I guess she took it down because no matter how I search I just cannot find it anywhere. There should be some rule that fabulous blogs need to stick around in perpetuity for us to always be able to enjoy!
Anyway, not too long ago a friend of mine, Olivia (@livguine on Instagram) fell in love with a handsome Piedmontese fellow and moved to Turin. She leads a dreamy life there full of visits to wineries (she has a wine background) exploring and cooking Northern Italian dishes.
For those of you who belong to my Newsletter Liv has sent me a recipe for a hearty pasta dish specifically for the newsletter. If you are not a member of my newsletter group you can join here.
I asked Olivia to give me a list of 5 things you absolutely must do when visiting beautiful Turin. Here is the list as created by a resident of the city, not a traveler:
5 Things You Must Do In Turin
1. Visit Monte dei Cappuccini
This is a beautiful late-Renaissance-style church on a hill overlooking the River Po near the bridge of Piazza Vittorio Veneto. It was built for the Capuchin Order (an order of Franciscan monks.) Construction began in 1583, and was completed in 1656. From Monte dei Cappuccini you have a stunning view over beautiful Turin.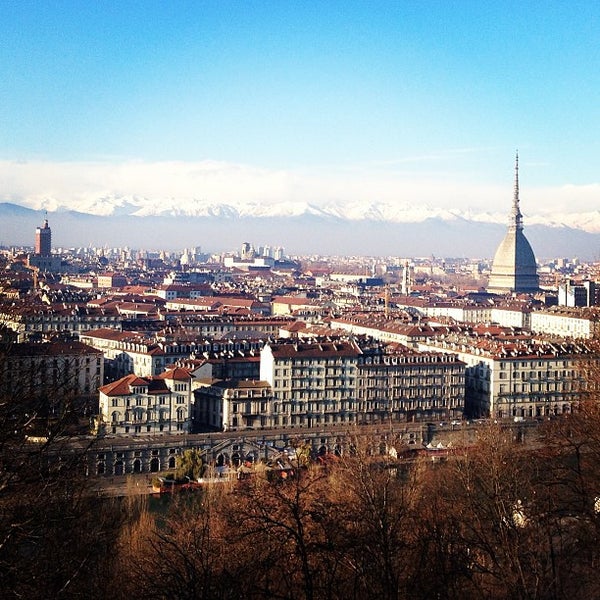 Be sure to go up there on a clear day though – Turin is famously foggy!
2. The Basilica of Superga
This church on the hill of Superg was built in 1717-1731 to celebrate Turin defeating the French and Spanish in the Battle of Turin. It is home to the tombs of the Savoy family. In 1949 a plane carrying the Turin football team crashed into the basilica, (which was hidden in the fog) killing everyone onboard. There is a tomb commemorating them at the back of the church.
While there be sure to visit the royal apartments and also climb the dome! You can read more about what to see at the Basilica in this blog post from HappilyOnTheRoad.com
3. Visit The Cinema Museum at Mole Antonelliana
Did you know Turin was the birthplace of Italian cinema? Italy's National Museum of Film is housed here in Turin in the Mole Antonelliana, one of the city's iconic landmarks. The museum is interactive and really fantastic. You can also go to the top of the tower and take in the majestic views of this gorgeous city, all th way to the alps.
4. Bicerin And A Stroll Through Quadrilatero
In Turin, the locals don't drink hot chocolate in the winter time, they drink bicerin! It's a delicious concoction of chocolate, coffee and milk topped with cream. The best place to sip on this is at Caffe Al Bicerin, before taking a stroll through the oldest part of the city that dates back to the Roman ages.
5 Vermouth And A Royal Palace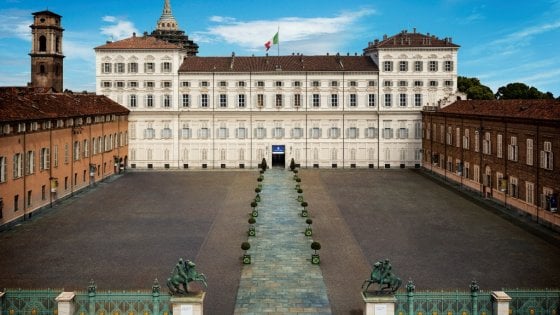 Who doesn't love wandering through a European royal palace?
Turin was home to the Royal family of Savoy and they left their mark with the beautiful Royal Palace in the city centre. Stroll through the beautiful palace before joining the locals at aperitivo hour with a glass of Torinese vermouth.
If you are interested in learning more about things to do in and around Turin be sure to check out my friend Olivia's website, Livguine.com (A play on her name and linguine – Liv is a fabulous cook and shares recipes from Torino on her website. She also has this post about 48 Hours In Turin. You can also listen to her fabulous interview on the Untold Italy Podcast here. I guarantee you will absoluteely fall in love with her story!