I can't wait to get back to Florence. I think about it all the time.
If we are cleared to travel later this summer and my Glam Italia Tours are able to go, the first stop is Florence. I always arrive a couple of days before my first tour group, to get the final touches ready and to make sure I'm bright eyed and bushy tailed when the ladies arrive.
So I've been thinking about the evening I arrive back in Florence and what I want to do first.
APERITIVO TIME
My favorite time of day in Italy is aperitivo time, that glorious spell between late afternoon and evening when everyone congregates for an after-work or pre-dinner drink with snacks. This glorious combination of drink, snack and human interaction feels like the glue that holds everything together.
When you watch Italians doing aperitivo the first thing you notice is the interaction. No one is scanning the bar to see if there's someone better to chat up, they're not buried in their phones, instead they make eye contact, engage one another, participate in life. It's just fantastic.
Are you planning a trip to Florence? Get my free Secret Florence pdf for insider secrets you won't want to miss! Get your pdf HERE.
I have my favorite places to enjoy an aperitivo in Florence. Sometimes I want a drink with a sunset view of the Arno. Sometimes I want a glass of wine from a boutique winery. Sometimes I want a spritz Campari looking out over the Duomo. Once in a while I want a cocktail, and when I do there is only one place I want to go.
MANIFATTURA
Manifattura is an incredibly chic, old school yet modern cocktail bar.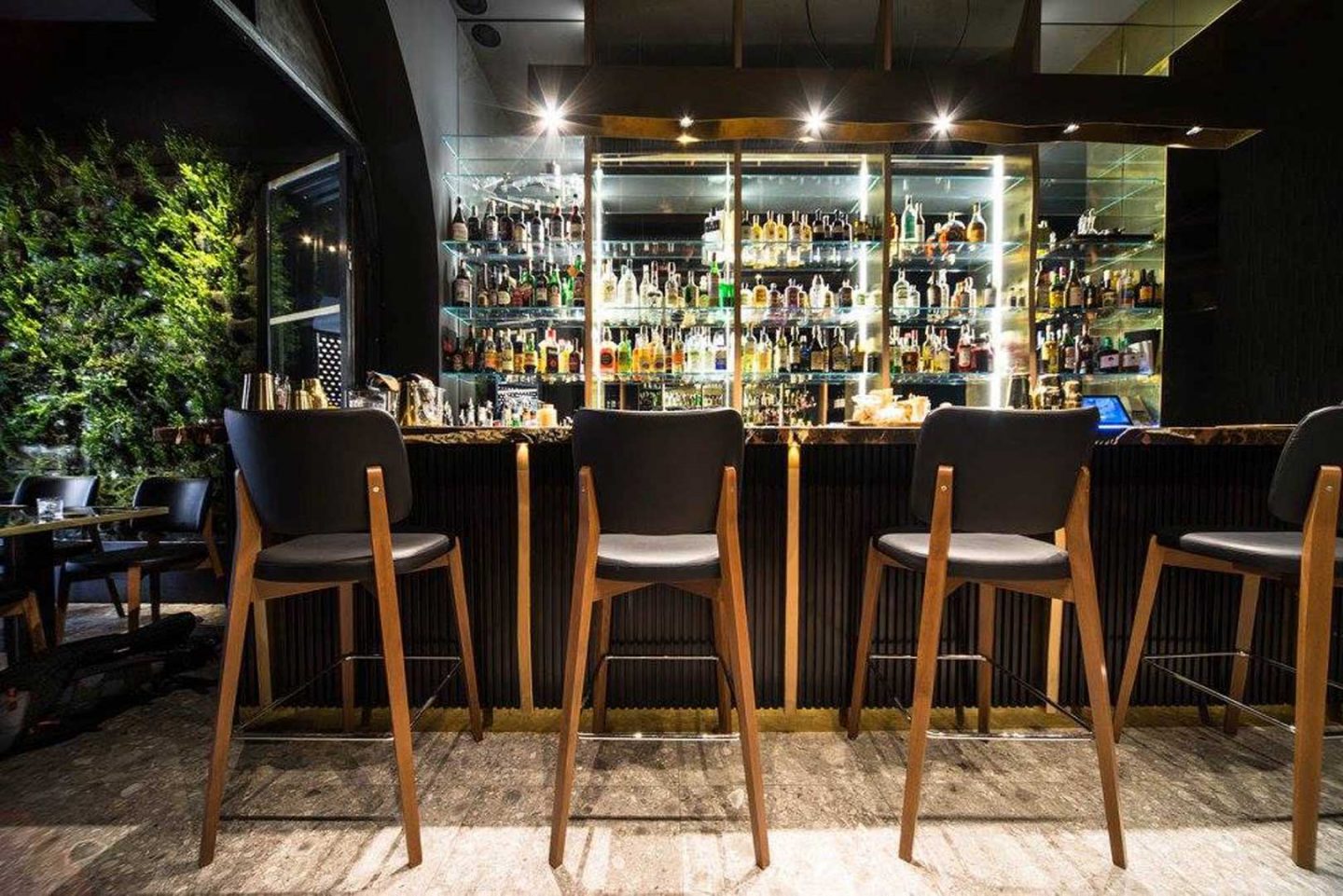 These days wherever you are in the world cocktail bars seem to be the same. They either go for a faux international theme or a faux American theme. It's all very homogenized, you could be anywhere – there's nothing about the experience that specifically dictates which country you are in. You could be in Boise or you could be in Berlin.
Florence, like any city suffering from mass tourism, has lost some of its bar integrity, some of the national identity given away to tourist demand for Long Island Ice Tea.
When I'm traveling I crave authentic experiences specific to the place I'm in, which is no doubt why I love Manifattura.
MADE IN FLORENCE
The décor is modern Italian meets 50's retro bar. The bartenders wear crisp white shirts, the waiters wear suits. The drinks are old school, classic cocktails, all ingredients are strictly Italian. The underlying message here is Made In Italy. (Hence the name) It is fabulous.
The brainchild of co-owner Fabiano Buffolino, Manifattura is a celebration of Italy's legacy of alcoholic drinks. Don't expect to see bottles of Jack Daniels or Grey Goose on the shelves, every bottle is an Italian made product. Every drink is a classic Italian. And every drink is under 10 euros.
The bartenders and waiters are all extremely knowledgeable and will expertly guide you through ordering something specific to your taste as well as which foods to pair with it. Manifattura is not just a cocktail bar, it is an experience.
A relative newcomer to the scene Manifattura only opened in 2017, but Fabiano has been mixing high end drinks in Florence for years. His pedigree drew the attention of major publications around the world, all of whom have written rave reviews.
For local Florentines it is a connection to their heritage. For travelers looking for a window into Italian drink culture and craving a non-tourist, totally authentic experience, you cannot get better than this!
Manifattura is located at Piazza di San Pacrazio, 1. This is about 5 minutes walk from Piazza Santa Maria Novella heading toward the river
Do you belong to my Private Members Newsletter? Twice each month it tells you about special foods to try, festivals happening in Italy and under the radar places to visit, both within the big cities as well as villages around the country. You can get on the list and become a member (for free) here.