When I am in Italy with my Glam Italia Tours we often come back to our apartment or villa after a long day of sightseeing and wind down with a crisp, cold glass of prosecco and a platter of snacks, otherwise known as a charcuterie board. It is the perfect way to welcome the evening ahead in Italy.
When I'm in Paris (if you are reading this blog post the week it went live, I'm there right now) I adore going for picnics. We go shopping on a food street like Rue Cler, and pick up a baguette, a bottle of champagne or wine, and then wander in and out of cheese shops, fruit shops, meat shops, and build the bits and pieces needed for a chic, Parisian picnic. Which looks remarkably like a charcuterie board!
When I am home from my trips and want to re-live the glorious nights on our balcony overlooking the Amalfi Coast, or the early evenings in San Gimignano, I whip up a charcuterie board and pop an ice cold bottle of prosecco. When I am pining for soirees in Paris, or maybe just need a break from the realities of real life, a charcuterie board dinner with a glass of Sancerre is the perfect escape.
My travelers always take photos of the spreads I put out and tell me they try to duplicate them when they get home.
To help both them and you spice up any gathering or any evening, Gifts.com compiled a guide on how to build the perfect charcuterie board. Mix and match meats, cheeses and accompaniments for the ultimate hors d'oeuvre. You can use this guide to help you choose your meats and cheeses, and to put the whole thing together.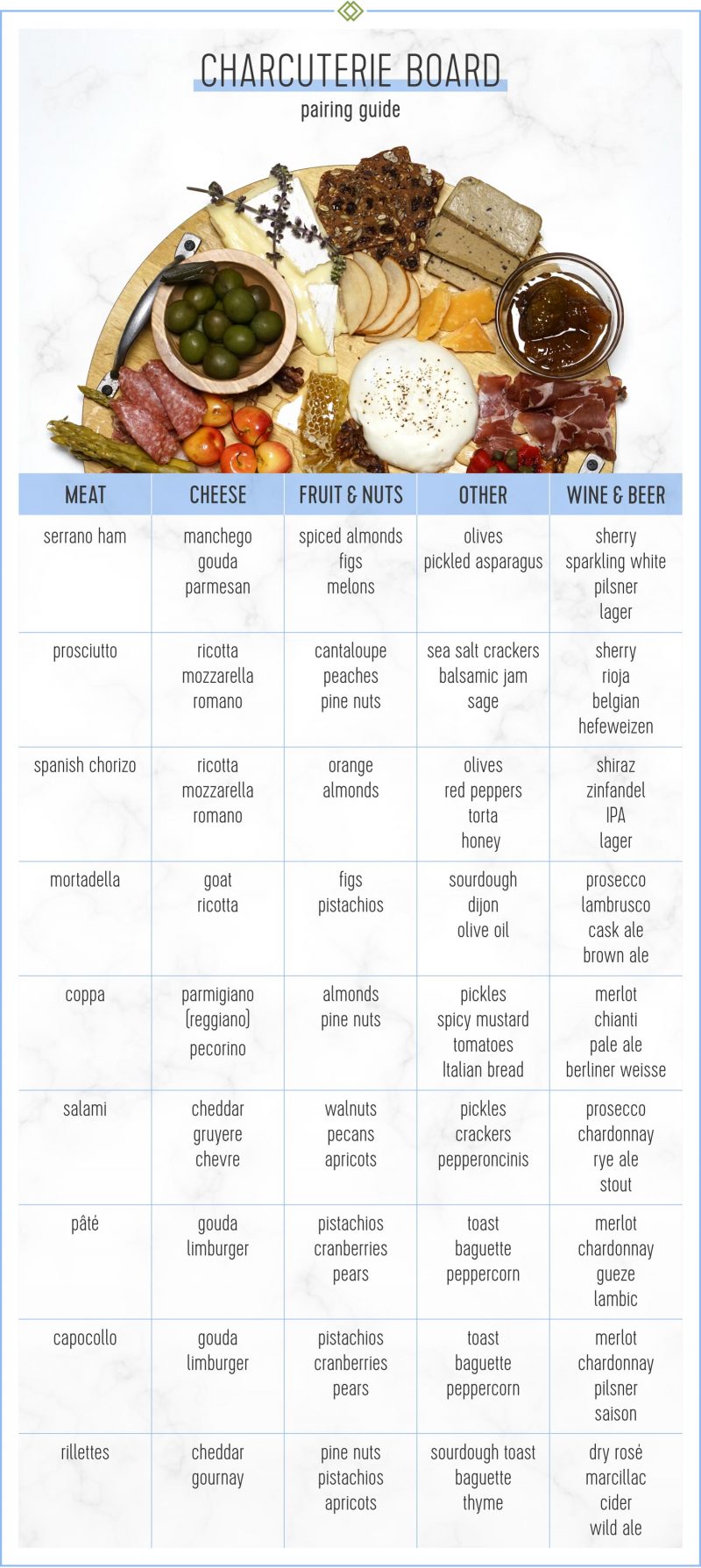 Not only will your guests be impressed with the selection, they'll be excited to customize their appetizer to their liking.
Bon appetit!
I do not have affiliate marketing with Gifts.com, this post has not been sponsored and they have never even sent me products to try. This post is not a review. It is hopefully an inspiration!