I just got back from Italy. I was on a two week long work trip, and was one of the lucky ones to fly in a week after the country opened to travelers after the covid tourism shut down. Italy was as incredible as ever, possibly even more so than usual because there were almost no tourists there.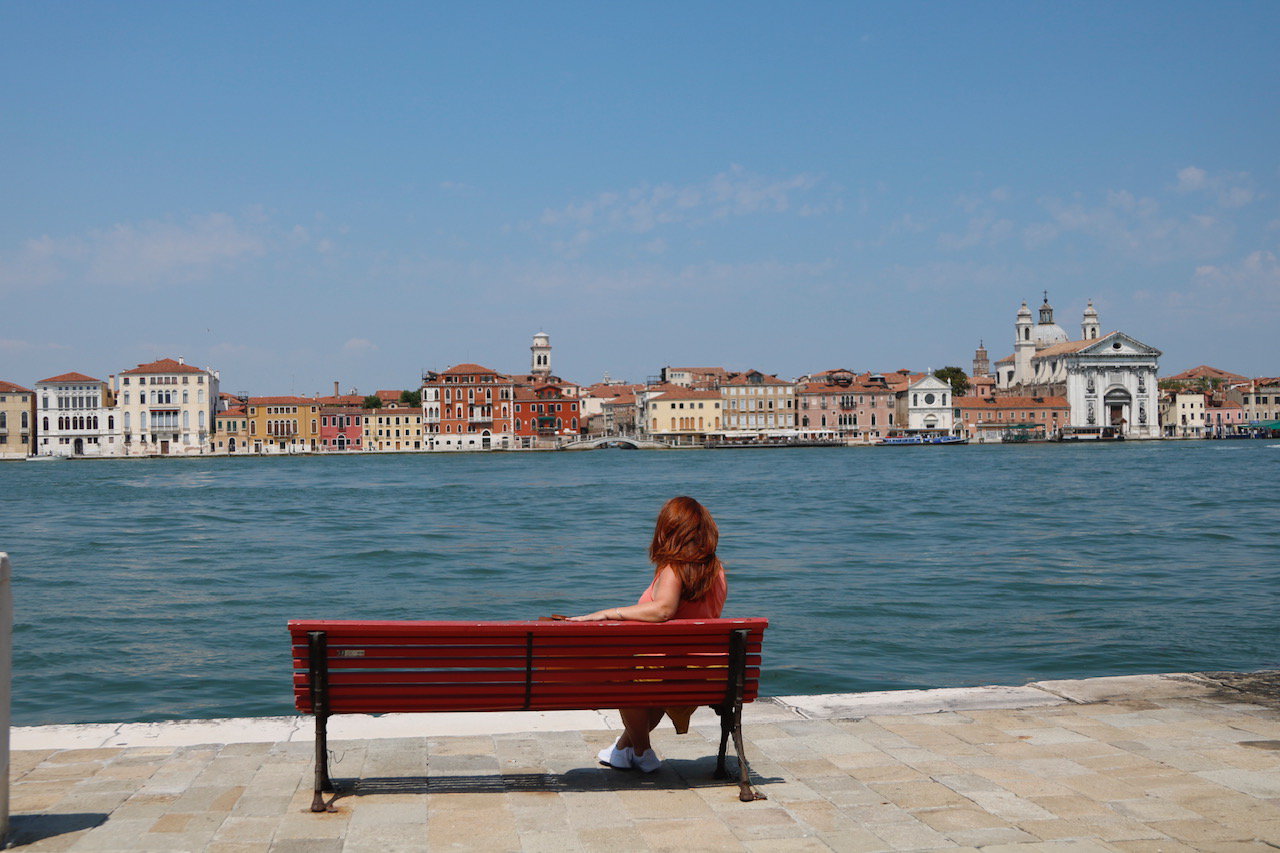 The day after I got home I was super lucky to be a guest on my favorite Untold Italy podcast, this time to talk about what to pack for your trip to Italy. It is a really comprehensive episode and we really get into the weeds and address all the questions Katy gets daily on the Italy Travel Planning Facebook page. I get DMs with these same questions on my Corinna Cooke Author facebook page and we also hear the same concerns in the Untold Italy Insiders private members group. So I think it's fair to say most people have the same concerns when it comes to choosing what to bring to Italy and how to pack! The episode is fantastic and I am sure you will find it really helpful. You can listen to the episode here.
Rather than rehash everything I talk about on the podcast I wanted to give you some links to the game changing products I talk about. Some of these are affiliate links, others aren't. All the products that are available on Amazon are also linked on my Amazon page: Amazon.com/Shop/CorinnaTravels. I update the Amazon shop page as I discover new travel items and also when things I like become available on Amazon. I don't know about you but I prefer to be able to get everything in one place.
Luggage
In the episode I talk about the luggage I have been using for years now. I have the Away Medium suitcase, in Sand. My case is really beaten up now because it has been used so much. In my normal pre-pandemic life I was spending several months each year in Europe, bouncing home to New Zealand whenever I could get down there (nowhere near often enough) and flying back and forth across the U.S multiple times per year on makeup jobs. That poor suitcase has been really overworked, yet still other than the cosmetic scrapes I've not gotten around to cleaning, is in excellent condition. It has four 360 degree wheels (essential) and is ergonomically designed so that it puts the least amount of stress on your back. It is incredibly sturdy yet is also lightweight.
I also talk about the new carry-on bag I bought from Away prior to ths last trip. In the episode I couldn't remember its name, but it is called The Everywhere Bag. When it first arrived I wasn't particularly impressed and thought about returning it, but I am so glad I didn't! This bag is an MVP. It's small but you can fit so much into it! My carry-on always has 3 changes of clothes (in case my suitcase doesn't arrive when I do) as well as all my electronics, my camera, phone chargers, adaptors and all the other nonsense I like to have with me on the plane.
I bought the nylon version of the Everywhere bag in the matching sand color to my regular suitcase. I had signed up for Away's emails so was notified when they had a sale. This bag is normally $165 but I bought it on sale for $115. It has lots of convenient internal and external pockets, has a sleeve that slips over your suitcase handle and also has a hidden compartment underneath where you an stash a travel umbrella.
I ended up also using this as a camera bag when we went on day trips too, because it's really strong and sturdy but also very lightweight, much lighter than my normal tote bag.
There is another bag I forgot to mention on the podcast and that is the Paravel Fold Up Duffel. This bag zips into itself and packs down to the size on an iPad. It is great to throw in your suitcase in case you need an extra bag to bring your shopping home. I have it in navy, which I couldn't photograph well, so am using this Google image. Had it been available in red when I bought mine, I would have chosen that! But that second image with the bag? That's how small it zips down to! You could either bring it onboard as a carry on, or if you were going to check it as a second bag, I would only put clothing in it, as it is nylon, so breakables will break. This makes a fantastic Christmas present for any travelers. in your life!
Laundry
In the episode Katy told me about travel laundry detergent sheets. I can't believe I didn't already know about these?? Anyway I got right on Amazon and ordered these Travelon Laundry Detergent sheets. I chose Travelon from all the brands available because I've bought tons of Travelon travel gadgets over the years and have always been happy with them. Also these come in a small package, ideal for travel.
I also talked about bringing a travel sized wrinkle release product. I normally use Downy, mostly because I like the smell, but there are lots of really good brands. These are a life saver, especially if there isn't an iron where you're staying. I just spritz the clothing item, shake it out and let it hang, ideally overnight if there is time. Over the years I've done plenty of high speed de-wrinkling though too.
Clothing
For most of us this is the hardest thing to figure out. My three most important tips here are to choose travel friendly fabrics, pack separates to mix and match and plan on wearing each item at least twice. I try to wear each at least 3 times, but I tend to be away longer than most people. My next trip has me away for 2 full months, so everything needs to be really well thought out and will get worn over and over.
I talk about merino wool in the podcast. If you are like me wool itches against your skin. Merino doesn't – it is the absolute magic travel fabric! It is as lightweight as a longsleeve t-shirt and might even take up less space in your suitcase because of the way it packs. I get the 175 weight, which temperature regulates from about -20 degrees F to +75 degrees F. It is perfect for flying as it keeps you warm but doesn't overheat. It is also great to have in your suitcase if the weather suddenly turns cold. You don't have to have a heavy chunky sweater to stay warm. Merino also wicks away moisture if you perspire and it has an anti-stinky property that stops it getting smelly if you wear it several days running. In the winter I travel with a merino dress, a merino tshirt and a merino cami. It really does become indispensible. You can see more merino products here.
Another great find is the Eddie Bauer Departure pants. I have them in black and in olive. They're made from a man made travel fabric that is lightweight, doesn't crease, and packs dpwn tp nothing. In a pinch you can wash them in the bathroom sink, hany them out and thy'll be dry and wrinkle free in the morning. These are great staples for any traveler's wardrobe. Athleta makes a line of pants from a similar fabric too.
I also talk about compression socks and hose. These stop fluids from pooling in your feet and ankles when you fly and have been shown to be instrumental in preventing DVT (Deep Vein Thrombosis). They apply graduating pressure from your feet working upward, which keeps blood and fluids moving. You can read more about Deep Vein Thrombosis and flying here.
Shoes
On the podcast I talk about having a good, lower back supporting sneaker that can still look chic. This past trip I worse this sneaker by Adidas. Not only was it a super comfortable shoe but it also held its shape and looked good with skirts, dresses and pants. I like this two toned shoe by Reebok as well, especially with the olive departure pant. I also talk about sandal I've been wering for a few years now called the Mirabella by Sofft. I keep track of the number of steps I do each day and have calculated that I walk 315 miles in each pair of Mirabellas before I replace them! They have great support and the leather is super soft so doesn't really require breaking in. I swear by them.
Beach Towel
You can't guarantee your hotel or vacation rental will have beach towels for you, and who wants to travel with something as bulky and heavy as a towel? I normally pack one of these Turkish beach towels when I travel. They're lightweight and dry you quickly. You can double them up as a scarf or a sarong or any one of a bunch of things, so they are really handy to have with you. Also if you wind up staying somewhere where they only give you one towel (trust me it happens) you'll be glad you had it with you.
Tech Stuff and Electronics
I always travel with an external phone battery like this one from Mophie. Lots of companies make them and they com at a variety of price points. Make sure you buy one with at least 10,000 mAh so you can fully charge a phone and a tablet from completely dead. Should you get stranded somewhere you'll be glad you did.
You also need an international power adaptor like this one. It's not enough to just have an Italian plug fitting, you need to convert their voltage so you don't fry your hair dryer or curling iron the minute you plug it in. Most of them have several USB ports too, so you can charge phones and tablets while also charging your mophie.
Another MVP for travel is this tiny travel hair dryer. It is at full professional strength, so even someone with as much hair as I have can blow it out effectively and quickly. PLus it has the whole Nano ionic titanium technology that helps blow your hair out smooth. It's genius.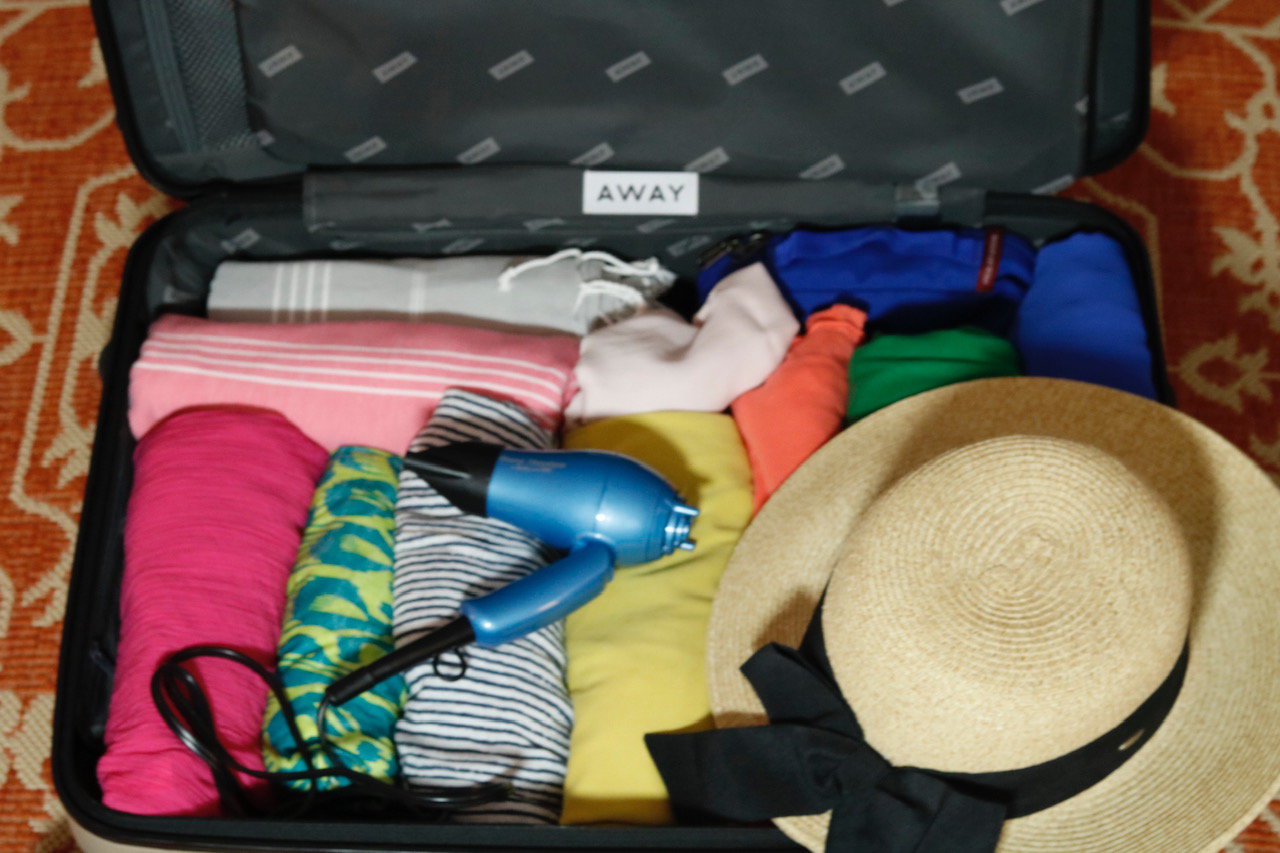 On my Amazon page (Amazon.com/shop/CorinnaTravels) you can fin everything else I talked about on the podcast, plus more bits and pieces I swear by for trips to Italy. The page is broken up by category to make it easy to find everything you're looking for.
If you want more insider information about planning your trip to Italy and secret places most travelers don't even know about (even inside the big cities!) be sure to join my newsletter. Twice each month you'll get the secrets in your inbox. You can also check out my website here: CorinnaCooke.com
Don't forget to listen to the Untold Italy Packing For Italy podcast episode here.