Barcelona has to be one of the prettiest cities in Europe. From its incredibly blue skies to the azure Mediterranean lapping at its shores, light bounces and races up Barcelona's wide, sweeping boulevards, filtering through the leaves of the endless trees that line them, swirling around the octagonal intersections in the Eixample, dancing with the modernist architecture. Even in winter Barcelona captures the light and shines prettily.
The city is incredibly clean, and laid out in an easy to navigate grid that makes it perfect for strolling. My favorite cities anywhere in the world are walking cities. You really learn a city and its people when you walk it, and for the most part you can get everywhere in Barcelona on foot. The few places that are a little further out are easily accessible by metro, and Barcelona has a metro system that is simple to use, quick and very inexpensive.
If you are fortunate enough to travel to Barcelona anytime soon, be it on your own, with a tour or on a cruise, make sure you do these 10 things.
10 Things You Absolutely MUST Do In Barcelona
Walk La Rambla
La Rambla has changed so much since my first trip to Barcelona years and years ago! It is now very touristy, but even so it needs to be on your list of places to go and things to do in Barcelona. This wide, tree lined pedestrian mall is full of outdoor cafes and restaurants, shops and market stalls, and is one of the most famous points of interest in this gorgeous city. Start at Placa Catalunya and wander the full length of La Rambla to Christopher Colombus Monument at the ocean front Port Vell. A little over one kilometer or ¾ of a mile in length, La Rambla serves as the boundary of The Barrio Gotic (Gothic Quarter) on its eastern side and the neighborhood of El Raval on its western front.
Shop La Boqueria
Part way along La Rambla on the west side of the boulevard is the world famous Boqueria Market, a visual banquet that will also fill your belly!
Since 1836 every day 200 traders open their market stalls selling Iberian meats and cheeses, fresh seafoods, fruits, nuts and vegetables. Everything you could possibly need or want for a giant dinner party, dinner for two, or anything in between!
The mouthwatering sights, sounds and smells of La Boqueria are just fantastic.
Grab a snack from one of the stalls or a glass of cava at Pinotxos, but as with any busy market keep your hand on your handbag at all times and be aware of the pickpockets who are probably circulating, looking for distracted tourists.
Visit Sagrada Familia
Gaudi's masterpiece is another must see while you are in Barcelona. Take the metro to the Sagrada Familia stop and the cathedral erupts out of the ground as you exit. It is spectacular! When he designed and started building the cathedral Gaudi knew it would not be finished during his lifetime. The project has stopped and started various times over the past century, largely due to financing, and wars.
Make sure to visit Sagrada Familia on a day full of light. I sincerely recommend having a guide to explain the cathedral to you, from the outside start with the east side and look at the sculptures depicting the nativity and birth of Christ and then walk around to the west side and see the ultra modern blockhead sculptures depicting the passion of the Christ.
From the outside the cathedral looks brooding and dark, and as you circle it (I recommend walking around it several times) pay attention to the moodiness of it's forest-like theme.
Once you step inside the explosion of light will take your breath away! (This is why I recommend going on a sunny day). The difference between the outside and the inside is just awe inspiring and Gaudi's use of natural light is amazing.
The stained glass windows on the west side are blue for the start of the day and as the sun drops to the eastern side of the cathedral the oranges and reds depict the inferno. It. Is. Spectacular.
Tips for buying tickets: Buy your tickets online ahead of time. Entry to the Sagrada Familia is timed, and you will be given a half hour window to enter. Basic entry is 18 euros and pricing goes up to 39 euros depending on what tours you take.
Take A Walking Tour of The Barrio Gotico
One of my favorite things we did this past trip to Barcelona was take a walking tour of the Gothic Quarter. We used Next Tours, which is a free tour, you just tip at the end.
I met several of their tour guides while I was in Barcelona, and all of them were architecture students at the university in Barcelona. They were all in love with the city, in love with the architecture and gave impassioned, sensational tours of the city. I am a big believer that the quality of a tour experience lies in the commitment of the guide taking you. There are plenty of guiding companies to choose from but I recommend Next. The guides don't get paid and the tours are free. They earn their money solely in tips, so tip them 10-20 euros per person. They deserve it!
The Gothic Quarter is the wonderful, old, medieval section of town. I could go to Barcelona and spend every minute there – it is wonderful! The magic of doing a walking tour is in all of the minute details the guide can point out and the random little stories that you don't find in the guide books. Our guide was a dude from Paraguay called Jesus, and he knew so many random and fascinating stories that it wove a brilliant tapestry into every street we walked along. Jesus has another year of university in Barcelona, so if you are traveling there in 2018 I suggest you try to book him.
El Born And The Picasso Museum
El Born is the neighborhood bordering the Barrio Gotic on the east side. It is full of beautiful old streets and little plazas, bars and restaurants, and the best boutique shopping in Barcelona. From the Jaume metro stop just wander up and down all the little streets, explore, get lost and explore some more.
This district looks a lot like all the little Tuscan towns that I adore, so I feel an extra connection to it.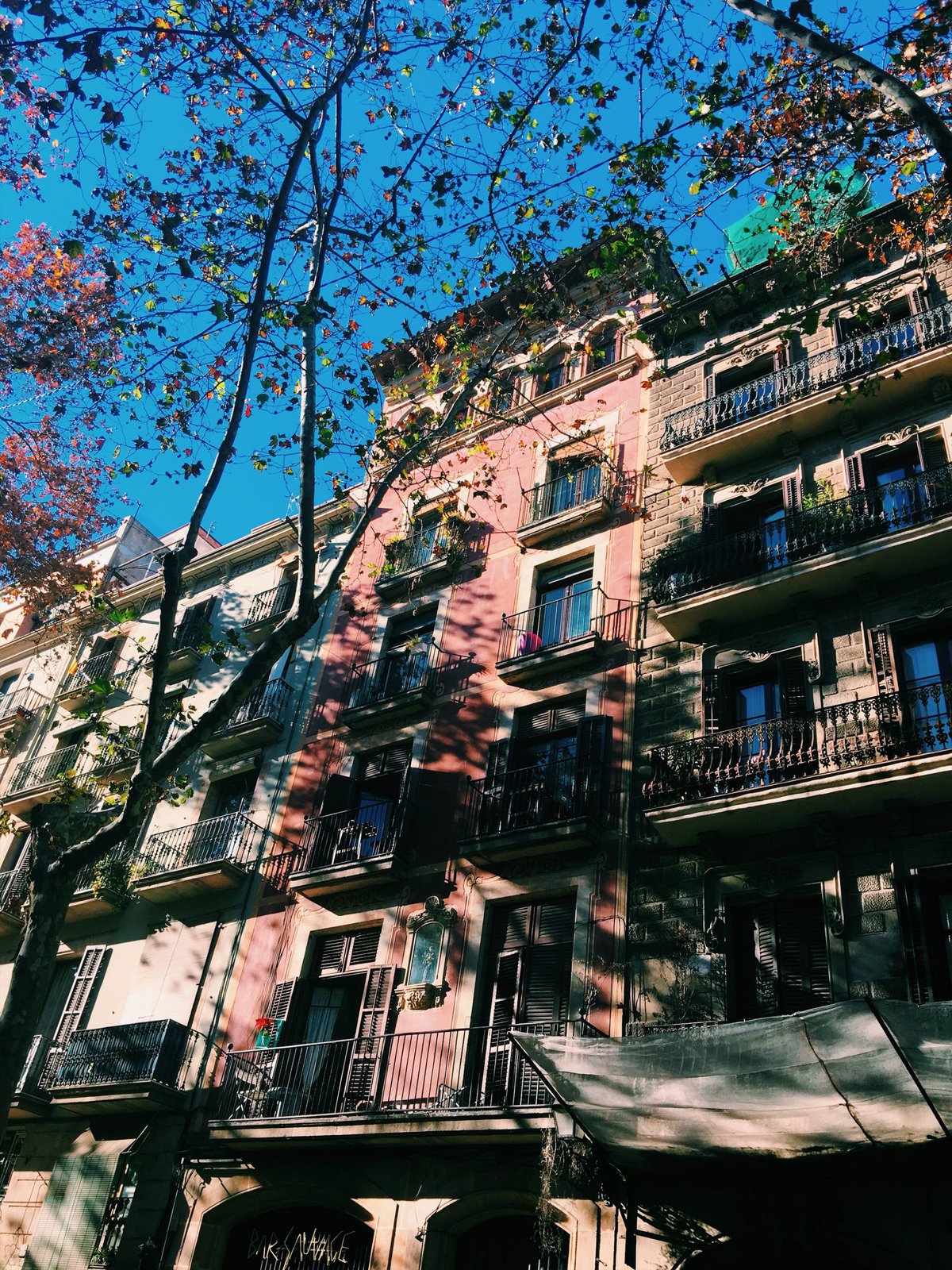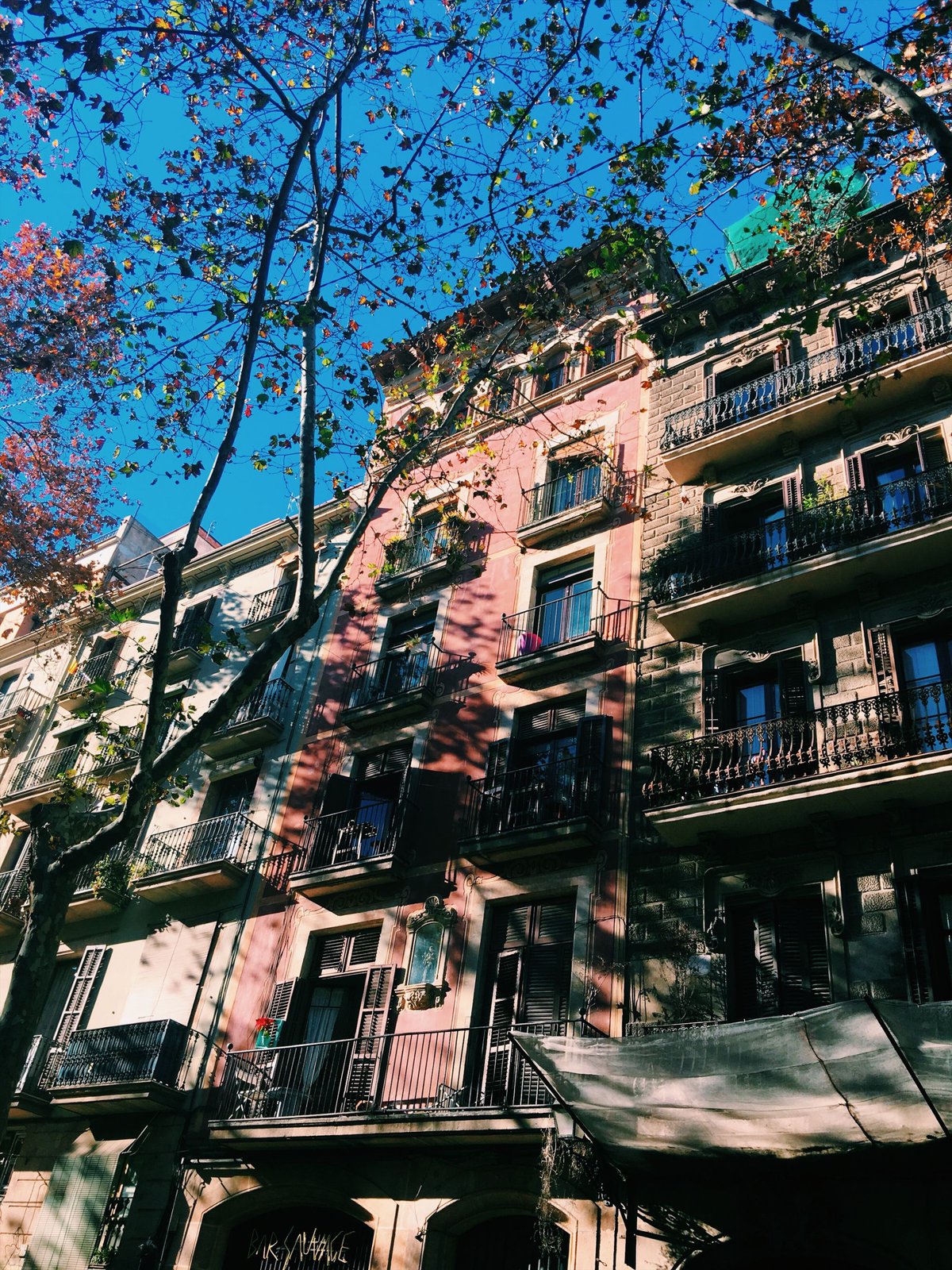 Picasso Museum
Where the Barrio Gotic meets El Born you will find the Picasso museum. Housed in an exquisite old building, this museum is a must see, even if you are not a Picasso fan. The museum takes you on a walk through Picasso's life from the early years (the brilliance of his work from the age of 14 will stop you in your tracks!), through every influence and chapter of his life until the end. There is plenty of Picasso's work that I don't identify with, but I was enraptured with the overall genius of both the man and the exhibition. I go to art museums all over the world in every city I visit, and I know I will be back here every time I come to Barcelona.
One thing I loved about visiting this museum on a freezing night in December, far, far away from tourist season, was that every corner I turned I would see young Barcelonans strolling and enjoying the art. It was the most normal of things to do, go see some art with friends and then grab some pintxos and sangria. Even though it was a Thursday night before Christmas and the bars and restaurants were full of revelers, the art museum was full too. I wish I saw that at the Phoenix Art Museum!
Visit The Magic Fountain
The magic fountain at Montjuic are another must see while in Barcelona. Since their first performance on May 19th 1929 for the Great Exhibition the dancing fountains have entertained millions and were no doubt the inspiration for Steve Wynn's dancing fountains at the Bellagio in Las Vegas.
The Magic Fountain is accompanied by lights and music, and is quite lovely to watch. You will need to check the hours the fountain is happening. Online I had read that it was Sunday nights, but (thankfully!) one of our Next Tours guides told me it was Thursday, Friday and Saturday nights in December, otherwise we would have missed it! While we were in Barcelona the fountain was happening from 8pm til 9pm, but again check the times for when you are in town. The area was packed, and in the absence of tourists in December it was all local families, the young and the old folks. We saw all these lovely ancient couples walking along holding hands on their way to the fountain. I am so glad we went because it was just gorgeous!
The Magic Fountain at Montjuic is super easy to get to, just take the metro to the Espanya stop and follow the flow of humans up the fountain lined Av, de la Reina.
Wander Parc Guell
Of course no trip to Barcelona is complete without visiting Gaudi's magnificent Park Guell.
Originally intended to be a modern and inspired housing development, Parc Guell's auspicious start proved unsuccessful. Of the 60 homes that were intended to be built on triangular lots only 2 were completed, but much of the infrastructure of the community was in place, now open to the public as a wonderful, magical, tribute to the architecture of Antoni Gaudi.
Ideally you want to visit Parc Guell on one of Barcelona's eternally sunny days, when the sunlight bounces off all the whimsically colored tiles and you can watch the screaming blue sky meet up with the endlessly blue Mediterranean in an absolute visual feast, but on this trip we went on a cold, cloudy morning. And it was still spectacular!
The Parc itself is free to visit, but entering into the Monuental Zone there is a small fee. I think it was only about 8 euros***. You definitely want to go inside and wander around, this place is magical!
I would advise getting up early and being there when the park opens, to try to get a jump on the crowds. One of the most famous photo spots is on the roof of the Sala Hipostila where you have a gorgeous view all the way to the ocean. Even on cloudy, grey days there are tons of people trying to take the same photo with the view over their shoulder! Another great photo op that is fun to get before the crowds descend is in the colonnade, where the retaining wall swoops over like a giant wave.
You can get to Parc Guell by metro, but be advised there is a 15-20 minute walk to the Parc and much of it is uphill.
Stroll Passeig de Gracia
The Passeig de Gracia is a gorgeous, incredibly wide boulevard that connects the beautiful suburb of Gracia with the center of town, the Placa Catalunya. The street is lined with designer boutiques and is also home to Gaudi's Casa Batllo and Casa Mila. Even without the shops and the Gaudis this would still be a glorious street to wander along.
The architecture features lots of Barcelona's modernism, which on its own makes it enchanting, and the avenue is lined with enormous trees giving an overall effect that is so incredibly beautiful. Somehow Barcelona has been able to calm its traffic, so the sound of racing engines, blaring car horns and speeding traffic is never around you. Its amazing how much that becomes white noise in other major cities, and how startling it is to be walking along a major thoroughfare in this big city and not be aware of the traffic noise!
There is a Nespresso store part way along the boulevard on the Batllo side of the street (number 55!), and for Nespresso drinkers from America this is a wonderful opportunity to buy Nespresso pods for half the price they cost in America AND get treated rudely by the snooty Nespresso workers! For the life of me I cannot understand why someone working in a shop thinks they are better than anyone else?? It's wickedly entertaining! To me there is no difference in skill if you work in a Nespresso shop or at 7/11, except that the 7/11 worker needs to know more products and more machines.
Anyway, every Nespresso store I have ever been in is staffed with workers who think they are better than virtually every customer who walks through the door, but when I'm in Europe I make sure I go in and stock up on my coffee pods, regardless.
Eat Pinchos/Pintxos
This is my favorite way to eat when I'm in Barcelona! If you are on a budget Pinchos are an absolute win, and if you don't need huge plates of food, they are perfect.
Lots of bars in Barcelona will have their counter lined up with plates of tapas/ finger foods with a tooth pick in each item. You grab your
drink and a plate and take whichever pinchos you want, and at the end of the night they count up the toothpicks on your plate and tell you how much you owe.
Most places have pinchos for around one euro each. A really lovely glass of Rioja runs only a couple of euros, and everywhere we ate the pinchos were quite filling. It's the same as when you eat sushi and because you are slowly eating small pieces you realize you are done long before you have over eating. On this past trip to Barcelona we weren't particularly on a budget, but wound up spending around 5 or 6 euros per night on dinner – a glass of wine and 3 or 4 pinchos. It was fantastic! I don't think we ate the same things twice either, there was just so much variety. The thing I miss most about Spain since coming home is the nights out eating pinchos!
Take A Walking Tour Of Gaudi and Modernisme
Another walking tour that we did, also with Next Tours, was their Gaudi and Modernisme tour. Modernisme or Catalan Modernism is the name given to an art and literature movement that is part of Catalunya's search for its national identity, and that was centered in Barcelona. Barcelona is perhaps most famous for its Modernisme architecture, but once you are in the know you will see signs of it everywhere in ceramic tiles, cabinet making, forged iron and glass, all of which were an important part of architecture but also stand alone. The movement which took place at the end of the 19th century and the beginning of the 20th century also included art, poetry and literature. It is such an integral part of the Barcelonan and Catalan identity that it is almost a crime as a traveler to be there and not learn and explore the beauty and the idiosyncrasies of Modernisme. And of course you have to visit the Gaudis!
This was a perfect walking tour to take with an architecture student! Our guide was from Uruguay and was studying restoring architecture. She was virtually bursting at the seams with excitement to teach us and show us the intricacies of Modernisme. Fiore had endless stories about all the people involved in the movement, the people who designed the buildings, the people who lived in them, which made the entire tour fascinating. Her enthusiasm was so infectious that when we got home to our apartment that night (after pinchos!) we pulled out all the books the apartment had on Gaudi and Modernisme and went back over everything.
If you are visiting Barcelona I would recommend doing these walking tours at the beginning of your trip because they will change how you see every street you walk down, how you look at every building, and your appreciation of this gorgeous city.
Of course there are hundreds of other things to do in Barcelona, but I hope you will at least try these ten!