After the world being locked down for most of 2020, it now looks like international travel may finally be back on the horizon. Now that the vaccines have arrived along with the imminent arrival of the Common Pass, the world may just be ready to open back up. If you are anything like me then you too are more than ready to fly the friendly skies again!
Travel May Look Different
I am expecting travel to look different as we move forward with reopening the world. The mass tourism model has been so destructive to everything from ecosystems to local economies. Not only do I want mass tourism to be curbed, I also think that post pandemic people will be hestitant to take big bus tours, and leary of spending time floating around on giant petri dishes with 4000+ other cruise ship voyagers.
My hope is that more travelers will opt for small group travel, either with small tours or venturing out on their own
Research
While we wait for travel to reopen this is the perfect time to do some research for your trip.
Beyond the usual travel guide books I recommend watching movies set in Italy, reading books set in Italy, listening to podcasts about travel in Italy.
My Amazon storefront has a list of movies set in Italy to watch as well as a list called Books To Inspire Wanderlust, which is full of fantastic books set in Italy that I personally have used to help plan trips.
Podcasts
I just did an episode of the Untold Italy Podcast that was all about how to plan your trip. In the episode host Katy Clarke and I give you fantastic tips for how to put your dream trip together – (remember your most perfect trip won't be the same as mine or as the person down the street's perfect trip. The trick is to build the trip of a lifetime for you.) Then we also go over mistakes that we have each made. I learned everything the hard way, which gives me the perfect experience to guide you away from mistakes and keep you on track to do it all the easy way.
The podcast episode is fabulous and I'm really proud of it. You can listen to it here: Untold Italy Episode 53, How To Plan Your Trip.
How To Plan An Amazing Trip To Italy
Here are 9 important tips to consider when planning your trip, whether it's your first time or whether you've already been to Italy multiple times.
1. What Type Of Trip Do You Want?
It seems obvious but oddly enough most people are so busy checking off bucket list sites that they don't stop to think about what type of trip they really want.
Do you want to lie on the beach and swim in the Mediterranean? Do you want to have a relaxing couple of weeks staying in a villa in Umbria or Tuscany, driving around and exploring little towns and villages and wineries?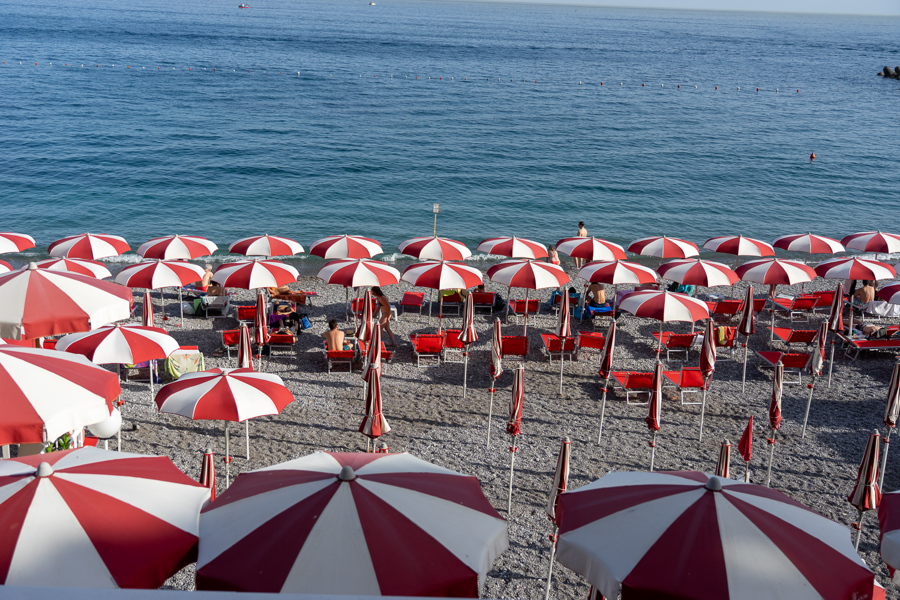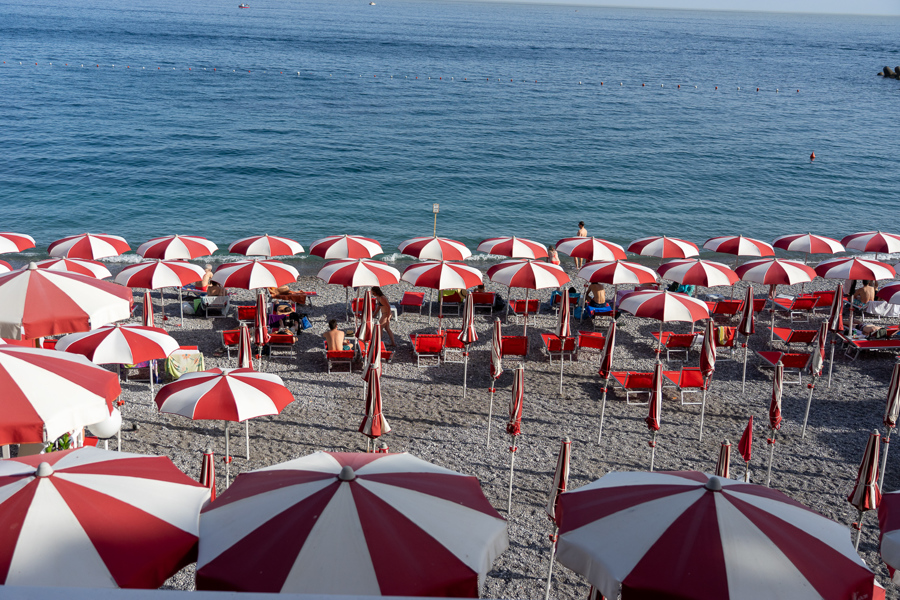 Do you want to visit as many Roman ruins as possible? Or maybe you are more interested in Etruscan ruins? Or shopping? Whatever it is that really lights you up and that would make this your absolute trip of a lifetime, that's what we have to set about planning – rather than squeezing a twenty swim in between two big tourist stops.
2. What Type Of Traveler Are You?
This one is about being realistic. If you are a frequent international traveler the way you approach this will be different than if you are venturing overseas for the first time. If you are new to travel some things such as driving in a foreign country may be overwhelming. If you are a frequent traveler many things may be too touristy for you or you may want to get further off the beaten path.
The key is to design a trip that meets your needs and expectations. For example I would hate a trip that was staying in hotels every night – I prefer vacation rental apartments and villas. But the next person might hate that and prefer to be in hotels every night. No one is right or wrong, it's just about finding th perfect style of travel for you.
3. Make A long List of Cities And Towns
As you research – watch movies set in Italy, read books set in Italy, listen to podcasts about Italy travel and read the posts of travel bloggers, make a long list of everywhere that sounds interesting or that you might like to visit. Ideally you will make a really long list.
4. Follow Travel Bloggers
I particularly like following travel bloggers as it is easy to find ones that do your type of travel. For example bloggers that travel with their kids, bloggers who backpack around the world, bloggers who like fashion inspired travel, foodie travel bloggers – basically whatever you personally are interested in. If you are a woman traveling on her own you will find solo female travel bloggers great resources and incredibly helpful. It doesn't seem to matter how far you want to niche down, there are travel bloggers who not only do your type of travel but speak in a voice that makes sense to you.
I also find bloggers who specialize in towns and regions I'm interested in. In the podcast I talk about doing some research on Turin and googling travel bloggers, Turin as a starting point.
The two best ways to find travel bloggers are Google and Pinterest. I use Pinterest all the time. It is a giant search engine that speeds everything up by being a visual medium too. At a glance you can tell whether a place is for you or not. Most travel bloggers have a consistent presence on Pinterest. You can follow them and not only get quick access to their posts, but also they will be saving pins from other likeminded bloggers who are going to help flesh out your trip.
Not sure where to start with Pinterest? My Pinterest account is @Corinnamakeup. I have board set up for multiple different cities and regions in Italy as well as the rest of the world. You'll not only find pins that link back to all of my travel blog posts, but also to those of other travel bloggers. Check it out here.
5. Look On A Map, Refine Your List
Once you have a big long list of cities, towns and villages that you would like to visit, its time to plot them out on a map and see what is feasible for this trip and what needs to be shelved for another trip.
I recommend staying at least 3 nights in any place. Constantly packing up, checking out, getting to the next town and checking in to your next accommodation is exhausting and chews up too much precious vacation time. For a 12 day trip I will try to stay overnight in only 3 places, using them as home bases from which to do day trips to some of the other towns and cities I want to visit.
When you block things out on a map you get a better idea of which places can be in this trip and you can avoid wasting precious vacation time by doubling back on yourself.
6. Plan Your Transport
As you refine the list of cities, towns and villages for your trip you also need to start researching your transport methods. You may want to rent a car or use the trains or do a combination of the two. Trains in Italy are fantastic, inexpensive and very easy to use. The high speed trains are game changers when it comes to accessing cities that would otherwise take hours to get to.
For example, Florence to Venice is only two and a half hours on the high speed train. Florence to Rome is an hour and a half. If Rome is your home base you can buzz up to Florence for a day trip one day and another day whip down to Naples, which is an hour and 15 minutes by high speed train.
The intercity trains and local regional trains also open up all kinds of options for you. Using Rome as our example again you can take a day trip to Orvieto in around 2 hours and you can take a day trip from Rome to Ostia Antica in 30 minutes by train. To get a better idea about day trips by train check out this post: Day Trips From Rome by Train and this post: Day Trips From Florence by Train.
Another way to get from one city to another or to do day trips either to places the trains don't go, or just to be out driving through the countryside is to hire a driver. Professional drivers in Italy are NCC licensed. It is really important thaat you only hire an NCC driver and not someone's cousin Bob who needs some cash. This post tells you what you need to know before hiring a driver in Italy.
Because all professionally licensed drivers in Italy belong to NCC they can help you get a driver somewhere else. For example if I am going to Piemonte, where I don't know anyone, but I want a driver to pick me up at the train and take me to a winery, I can ask my Florence/Tuscany driver and he gets me the contacts I need. (I actually do this all the time.)
When planning your transport look at all the options. Sometimes the bus has a more direct and expeditious route, other times the train or a driver will. Flix bus has really nice coach style buses that are super comfortable to travel in and the tickets cost next to nothing. I took a Flix bus from Genoa to Florence. It was a really nice, modern luxury coach and it only cost 20 euros.
7. Make Lists Of Things To Do In Each Place
Now that you know which towns and cities you will be visiting, and how you will get around, you need to make a list of things to do in each place. In the podcast I talk about how I make a list of 20 to 50 things in each town but only plan on doing a maximum of 10. (For a day trip)
This way if the thing you planned on seeing is closed that day or if something goes wrong, you have other options up your sleeve. Things seldom go 100% as planned, so it's a good idea to have some alternatives planned.
8. Be Mentally Flexible
If you've read my international best seller Glam Italia! How To Travel Italy: Secrets To Glamorous Travel (On A Not So Glamorous Budget) you will already be familiar with my travel philosophy that if Plan A goes sideways, Plan B is invariably 1000 times better anyway.
The trick to a completely fantastic trip is to be mentally flexible. If the thing you had planned on doing doesn't work out you are bound to find that Plan B far exceeds anything you had imagined. This happens to me all the time. Over decades of international travel I have had so many absolutely incredible experiences that came my way because what I originally planned didn't work out. From a missed train to Caserta to a Venice day trip being cancelled due to torrential rain, to a (local) friend winding up in hospital the night before we were supposed to go to Naples, to many, many other unexpected twists to my travel plans, every time something hasn't worked out, whatever I did instead turned out to be amazing.
The key is to relax, don't get stressed out and above all be mentally flexible.
The 25 – 75 Split
When you are planning your trip and looking at all the amazing things to do in any given city or town, plan on spending 25% of your time at the big ticket tourist sites and 75% of your time at the lesser known locations.
Most tourists just hit the same spots, which are invariably overcrowded. In every city there are masses of other things to see and do that are equally amazing but are off the tour bus radar. My books are all about the other things to do (you can see my books on Amazon here). Another great resource is Pinterest. Just search for "unusual things to do in" (fill in the city) or "other things to do in" (fill in the city) and you will find all kinds of fun and fabulous things to see and do that take you away from the tourist crowds.
You don't want to miss the most famous sites but you also don't want them to be the only things you see.
Want more guidance on Italy trip planning? My newsletter tells you about secret towns you may want to visit, foods and wines you need to try (and which regions they're from), festivals you won't want to miss, and much more! It only comes out twice each month so you don't need to worry about getting endless emails from me! Join the thousands of newsletter members who love getting the inside scoop here.
Images used in this post are by Keith and Melissa Photography taken during a 2019 Glam Italia Tour