Did you know there is an entire city below the modern city of Rome?
After two millennia of accumulated dust and dirt, building and rebuilding, filling in old buildings with sand and dirt and rocks and building something new on top, the current city sits as much as 25 meters above the various old cities.
If you stand at street level and look down into the Roman Forum you will see what I mean. It seems as though every time they go to build something new or dig up the basement of a property to do routine repairs they find some new site dating back to antiquity. In fact, 90% of the old city hasn't been excavated and probably never will be.
In my new book Glam Italia! 101 Fabulous Things To Do In Rome (available worldwide on Amazon.com) I have an entire chapter on Underground Rome, with 10 really cool places to go below ground and experience the ancient, ancient city.
It is honestly one of my favorite things to do. Walk around the city below the city, seeing 2000+ year old mosaic floors and inlaid marble floors.
First century frescoes and frescoes that date back to the Republic. Plaques and columns and sarcophagi – they're all down there!
I take my Glam Italia Tour groups to a variety of these places. One of them is a 4th century chapel below a current day working church. It still has frescoes dating back to the 300's on the walls.
Normally we are the only people down there. This nice old man who has been working there for as long as I can remember has to unlock the door and turn on the lights to let us in.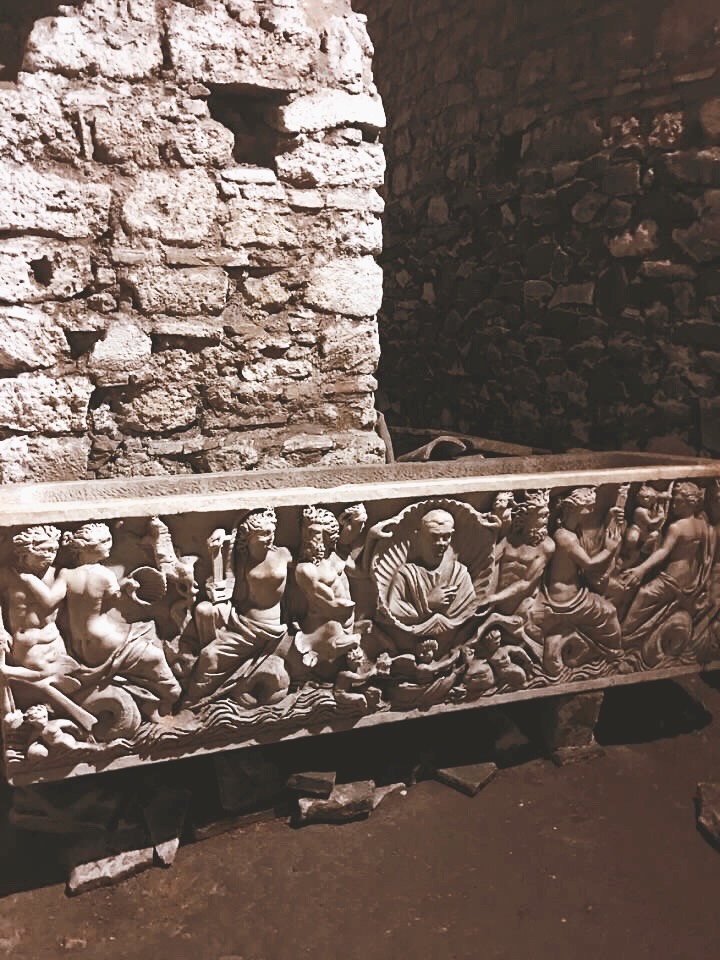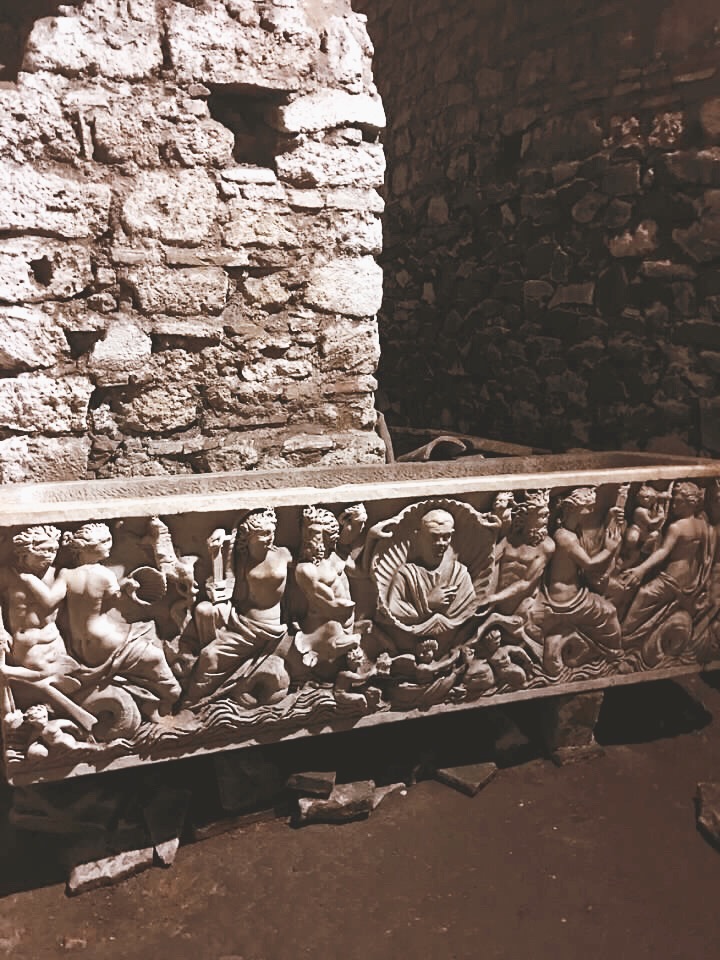 Meanwhile right up the street there are thousands of tourists waiting in line to get a postcard photo of a famous site (albeit with a bunch of other people's heads in the frame), completely unaware of what is quite literally beneath their feet!
In Glam Italia! 101 Fabulous Things to Do in Rome
I tell you about Pompeo, his rivalry with Julius Caesar and the huge theater he built back in 55 B.C.
Julius Caesar was actually assassinated in the curia of Teatro Pompeo, which backs onto Largo Argentina. (I tell you where to find this in the book).
I also tell you about a restaurant that sits atop the ruins of the other end of Teatro Pompeo, where you can go downstairs and walk around inside the ruins. It is mind blowing!
If you are making a trip to Rome, be it for a day or for a month, I highly recommend picking up this book and using it to find all manner of totally fascinating places, most of which will be a short walk down the street from where you will be going anyway.
Read the chapter on Underground Rome and do your best to get to at least one of the places to experience the subterranean city. I can pretty much guarantee there will be almost no one down there, so not only will you get to experience something really sensational but you will also get to escape the crowds!
See you in Rome!
How would you like to end your day in Rome with a glass of something fabulous at one of the city's stunning rooftop bars? I have made a downloadable PDF of my absolute favorite rooftop bars in Rome. Each of these bars are stunning and offer a gorgeous view of the Eternal City. Download your PDF of The Best Rooftop Bars in Rome HERE